After severe debates across the NFL roster and worldwide fans defending and cursing Aaron Rodgers, the man in question finally opened up about the much-heated topic. Aaron Rodgers spoke at length about his vaccination status and a preceding statement that he made about being immunized. Despite the comment having its loopholes, yet he managed to post a strong counterblast.
Rodgers has tested positive for Covid 19 on Wednesday and as per the latest reports, he is still to cop a vaccine by the NFL. Going by the regulations, he will have to stay in a 10-day quarantine period at the bare minimum which has already ruled him out of the upcoming game against the Kansas City Chiefs. The heroic welcome that he received at the end of the Packers' emphatic victory against the Cardinals has now turned into sour vitriol for the 37-year-old signal-caller.
This is what Aaron Rodgers had to say about not being vaccinated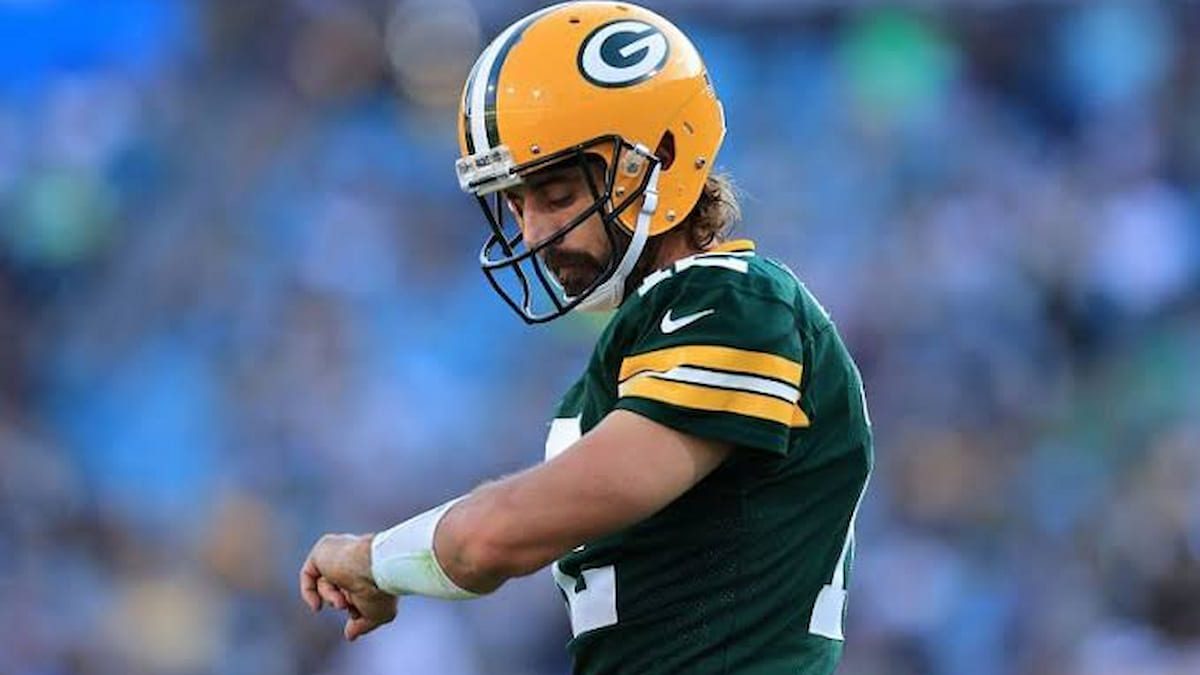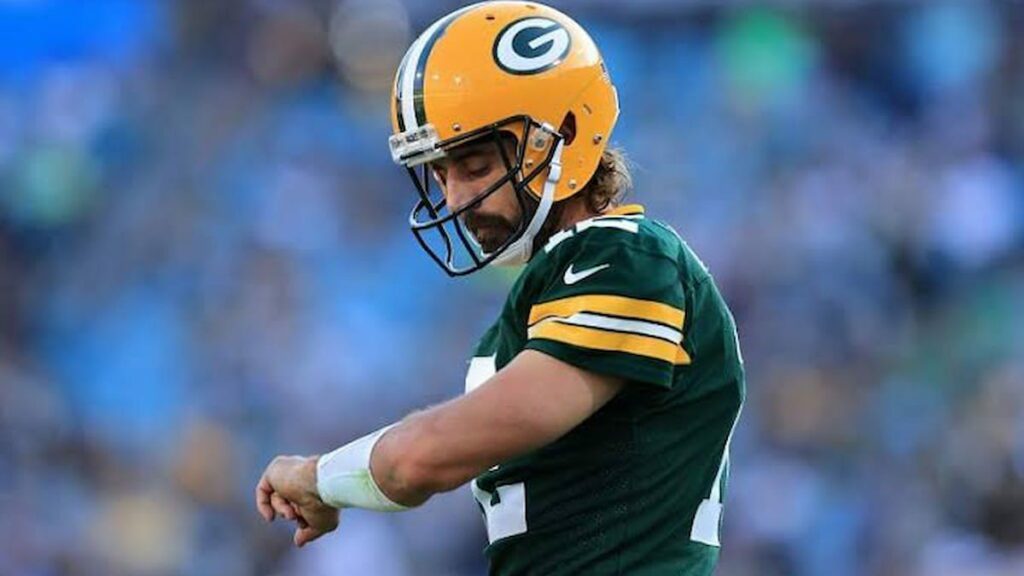 He came on the Pat McAfee show for 46 minutes to explain his decision about not taking the vaccine and it stated that he was allergic to an ingredient in two of the three vaccines that have received approval. The ones that have been produced by Pfizer and Moderna which are known as mRNA vaccines have been said to be the cause of allergy. He also confirmed that he underwent a treatment to boost his immunity and also appealed to the NFL to be considered as vaccinated but the apex body of the sport snubbed the request.
Rodgers's strong rebuttal stated, "I believe strongly in bodily autonomy and the ability to make choices for your body, not to have to acquiesce to some woke culture or crazed group of individuals who say you have to do something. Health is not a one-size fits all for everybody and for me it involved a lot of study in the offseason."
A video went viral where he was heard stating that he was immunized when he was asked about his vaccine status. He quoted on Friday backing his statement, "First of all, I didn't lie in the initial press conference. During that time, it was a witch hunt that was going on across the league, where everybody in the media was so concerned about who was vaccinated and who wasn't and what that meant and who was being selfish and who would talk about it, what it meant if they said it's a personal decision and they shouldn't have to disclose their own medical information."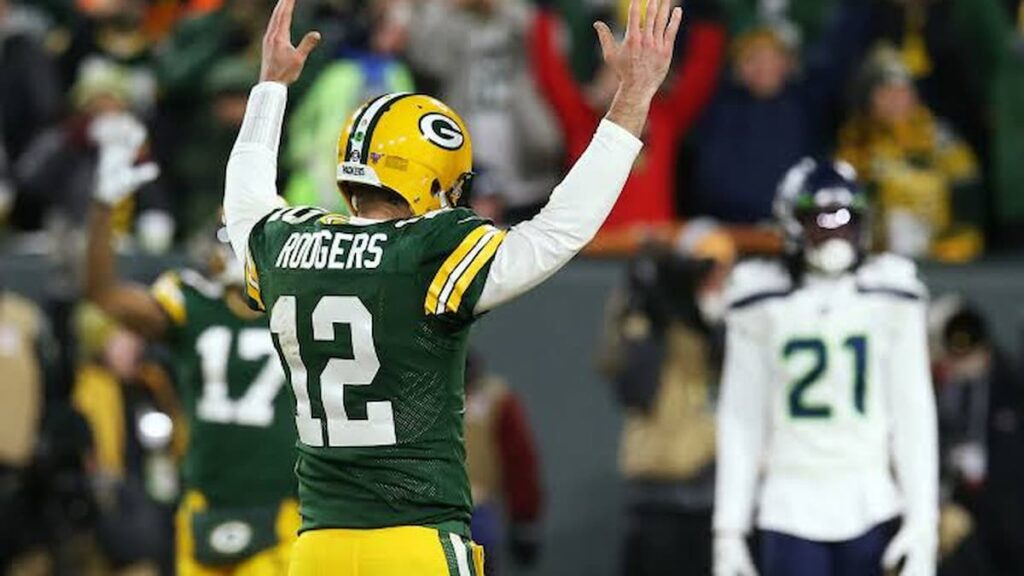 He continued saying, "And at the time, my plan was to say that I have been immunized. It wasn't some sort of ruse or lie. It was the truth, and I'll get into the whole immunization in a second. But had there been a follow up to my statement that I've been immunized, I would have responded with this: I would have said, 'Look, I'm not some sort of anti-vax, flat-earther. I am somebody who's a critical thinker.'"
He concluded by saying, "I have taken this very seriously," Rodgers said. "I'm not a COVID-denier or any bulls— like that. I just wanted to make the decision that was best for my body. That's it. I wear my mask when I go out in public. The only time I haven't worn my mask is when I'm around all-vaccinated people. My response to those people would be like, 'Hey, just so you know, I tested this morning negative, No. 1, and No. 2, you got vaccinated against something that you would be worried about me having, which I just told you I'm negative. To me, I can't make any more sense than that. If I'm in public, I wear a mask. If I'm not, if I'm at my house, I'm not wearing a mask."
Twitter, however, had mixed reactions to the new statement released by Aaron Rodgers as they were not really happy with the way things have been dealt with and probably expected better from a man of iconic stature like Rodgers.
Also read: "That's Six People Right There", Von Miller Finally Opens Up About…