Florida Panthers forward Aleksander Barkov will be donning the 2023 NHL All-Star Game jersey in place of Toronto Maple Leafs Auston Matthews. Matthews who was previously selected on fan vote is going to miss the game week with a knee sprain.
According to the organization, he is going to miss at least 3-4 weeks. Earlier in the month Matthews missed a couple of games, one against the Nashville Predators and the other against the Detroit Red Wings with an undisclosed injury.
Leafs' coach Sheldon Keefe said that his current sprain has nothing to do with his previous missed game. Matthews' current injury was sustained during the 3-2 OT win against the New York Rangers. During the game, he recorded 4 shots on goal with an average of 21-53 ice time.
Related: WATCH: Connor Clifton absolutely DEMOLISHES Corey Perry in Bruins vs Lightning game
Auston Matthews suffers knee sprain, out of lineup for 3-4 weeks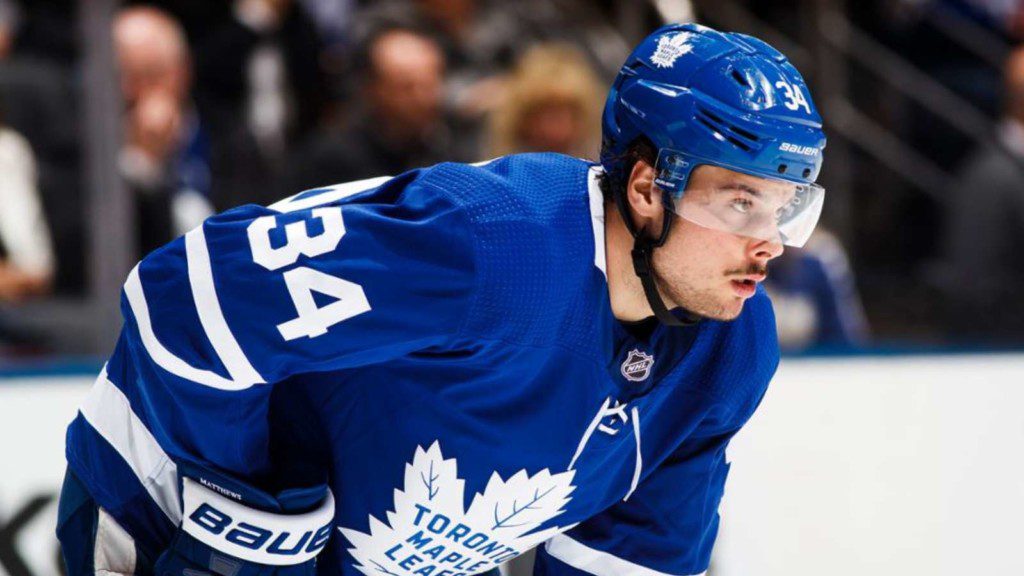 After Matthews' invitation got withdrawn, Aleksander Barkov got his name added to the list for the 2nd time on Friday. He said, "It means a lot. It wasn't right away, but I'll still take it". "It's at home here in Florida, so it means even more. I'm really happy and honored and proud to be here."
He will be joined by his teammate Matthew Tkachuk. Tkachuk recorded 62 points with 25 goals and 37 assists in the Atlantic Division. He leads the Panthers, while Barkov carries 44 points in 41 games this 2022-23 season. Barkov's total NHL score is 597 points (with 233 goals and 364 assists) in 637 games played.
Auston Matthews who's going to miss the All-Star week is 3rd among the Leafs. He carries 53 points and 2nd with 25 goals. Captain John Tavares commented on his leave, "He's such a big part of our team and one of the best players in the world, so it's unfortunate". 
"Hopefully he gets back here as quick as possible, I know he'll do everything that needs to be done to do that and be ready to play. For us as a team, we have to come together and not really try to fill the void but I think just play to our team identity and what's made us successful." 
"We've shown good depth throughout the season, so there's opportunity for other guys to step up." Currently, with Matthews missing from the lineup, team captain Tavares stepped up on the line between Michael Bunting and Mitchell Marner in games.
In case you missed:
Who is Aleksander Barkov's girlfriend, Julia? Who is the mother of his kid?
Sidney Crosby's little CHAT with linesman grabs Capitals' attention following Penguins' 3-2 loss against Washington