| | |
| --- | --- |
| Name | Aleksander Barkov |
| Age | 27 years |
| Height | 1.9 m |
| Weight | 91 kg |
| Birthday | 2 September 1995 |
| Profession | Professional Ice Hockey Player |
| Team | Florida Panthers |
| Net Worth | $35 million |
| Last Updated | December 2022 |
Florida Panthers captain Aleksander Aleksandrovich "Sasha" Barkov is a Finnish ice hockey player who was selected by the Panthers during the first round of the 2013 NHL Draft as the 2nd overall. Hockey traits run through his veins as his father Alexander Barkov Sr. was a former hockey player.
Aleksander is often considered an elite in the field of hockey and one of the best NHL defencemen out there. He won the Frank J. Selke Trophy back in 2021 given to forwards who demonstrate the best defensive abilities throughout a game. 
Just like his father, Aleksander joined the SM-Iiiga with Tappara prior to his NHL debut. He became the youngest player in the league to score a point after his SM debut. Unfortunately, he suffered from a shoulder injury, missing out on the 2012-13 season. Despite this, he came in the first round of the NHL Draft selection list.
Also Read| Nikita Kucherov Net Worth, NHL Career, Endorsements, Wife, Family, and much more
Aleksander Barkov Net Worth (2022)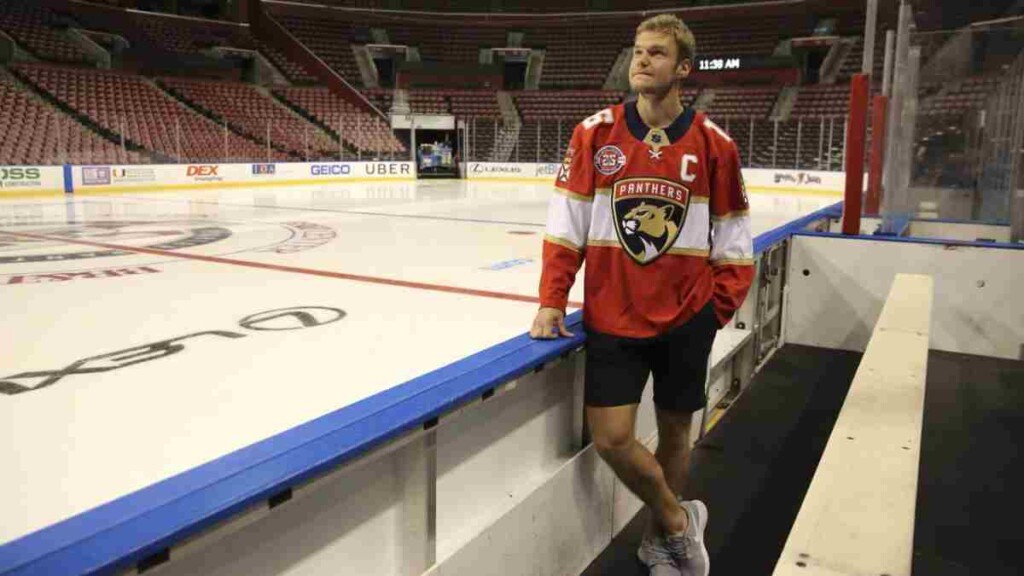 Panthers forward Aleksander Barkov has a net worth of $35.4 million as of 2022, according to Idol Networth. The 27-year-old player signed an 8-year $80,000,000 million contract with $80 million guaranteed and an AAV of $10,000,000 million.
In the recent 2022-23 season, he's gathering a base salary of $1 million with a signing bonus of $11 million, while carrying a cap hit of $10 million. During his reign of 10 seasons, he has amassed a total cash of $50,387,500 million including an $11,277,500 million signing bonus and $212,500 incentive.
Aleksander Barkov NHL Career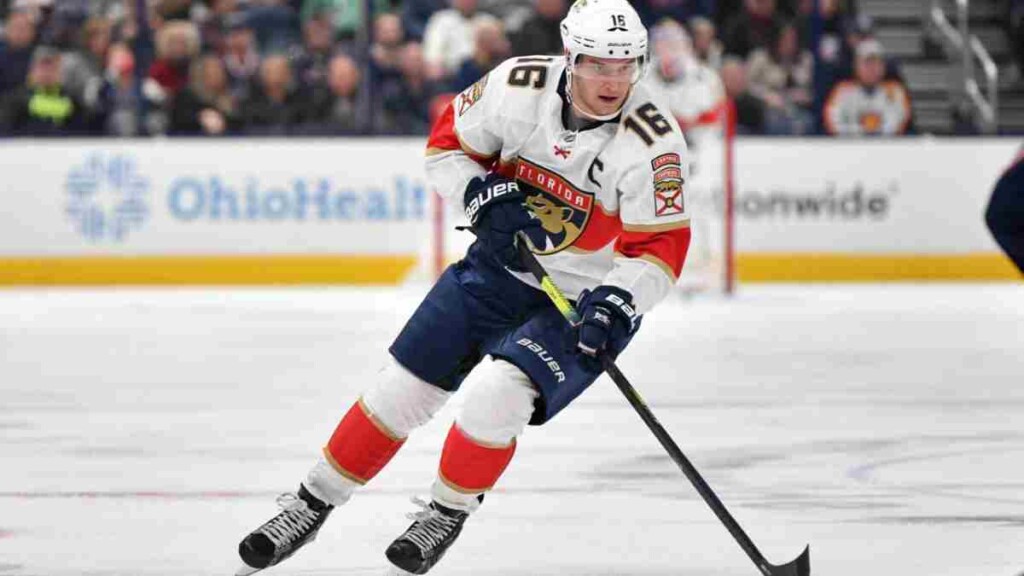 After getting selected by the Florida Panthers in the 2013 Entry Draft, Aleksander Barkov signed his contract with the team on 15 July 2013. His outstanding performance earned him a spot as the finalist for the Lady Byng Memorial Trophy in 2016.
Unfortunately, he lost to Los Angeles Kings captain Anze Kopitar in the end. He was once again named the finalist for the Lady Byng Trophy in the 2017-18 season. During this season he got invited to NHL All-Star Game as he recorded career highs in assists and points. 
On April 18, 2019, he finally won the Lady Byng Trophy beating his competitors Ryan O'Reilly and Sean Monahan. Aleksander participated in 623 NHL games marking 580 points with 229 goals and 351 assists. He also played in the 2014 Winter Olympics and 2016 IIHF World Championship.
Also Read| Auston Matthews Net Worth, NHL Career, Endorsements, Girlfriend, Family, and more
Aleksander Barkov Endorsements
Apart from Aleksander Barkov's $80 million contract sign-up with the team, he has no endorsements yet. Even if he did sign any, reports regarding it have yet to be revealed.
Aleksander Barkov Girlfriend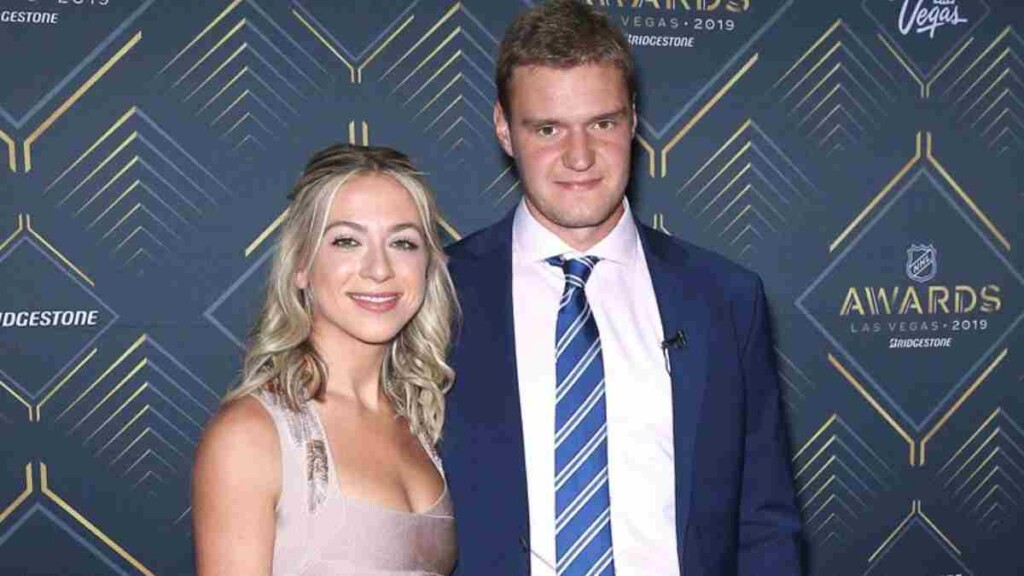 Aleksander Barkov was in a relationship with Julia, but recently rumors about the forward being in a relationship with Maria Doroshina have surfaced. He is said to be in a relationship with the model as of 2022.
During his award ceremony for Lady Byng, he mentioned and thanked his girlfriend Julia. He walked down the spotlight with Julia during the 2019 event. It's safe to assume the couple have broken off since Maria's name with Aleksander is on the rage right now.
Aleksander Barkov House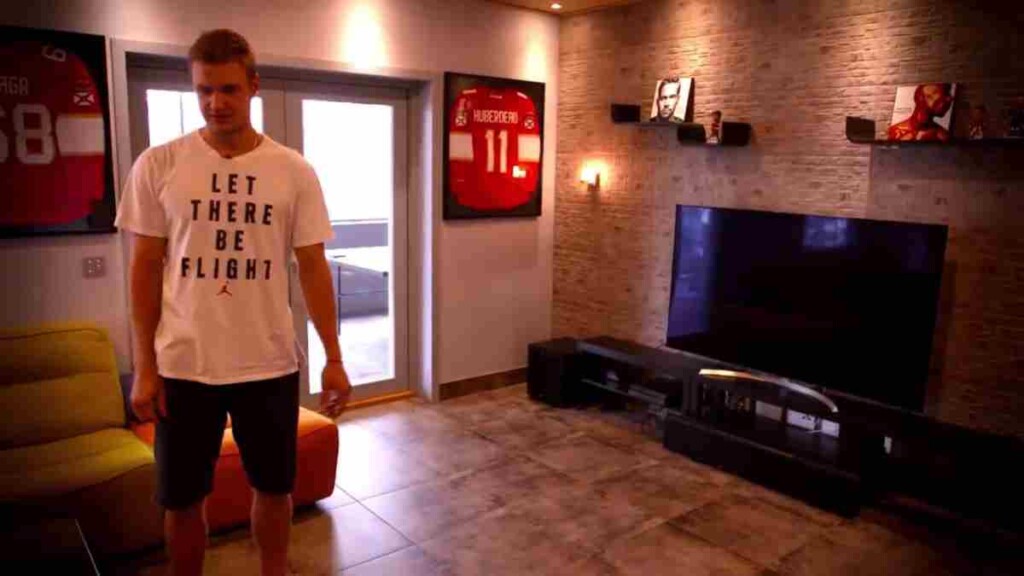 Much about Aleksander Barkov's house is not known. It's only been informed that he has a house in Finland and drives a Ford. For now, it seems, the player lives with his parents and siblings. A photo of a particular room made on Twitter demonstrated Jonathan Huberdeau's jersey hanging on the side, framed.
Also Read| Jonathan Toews Net Worth, NHL Career, Endorsements, Wife, House, and more