Chicago Blackhawks center Andreas Athanasiou is often known as the 'quiet guy', but his quiet demeanor was broken by New York Rangers Jacob Trouba. Whether Trouba's attempted high-hit on Saturday was intentional or not, he sure did ruffle some feathers he should have left alone.
Currently in Chicago, Trouba has successfully become their enemy No. 1 after last week's antics. Andreas saw the Rangers captain charging towards him, when he barely managed to fall back, avoiding the clash. The Rangers captain and defenceman Trouba blew the Blackhawks center at their blue line.
Thankfully, the 28-years center avoided getting seriously hurt, as he bounced back within a few seconds. Trouba wasn't called out for his actions by the NHL, but on the other hand, Blackhawks captain Jonathan Toews got penalized for 17 minutes, for participating in the scrum. He dropped his gloves and rushed in to defend his teammate.
Also Read| "Absolute honor" – Ex-NHLer Zdeno Chara cherishes opportunity to team up with HOF Ray Bourque for charity game
Andreas Athanasiou furiously rants about Jacob Trouba's attempted high hit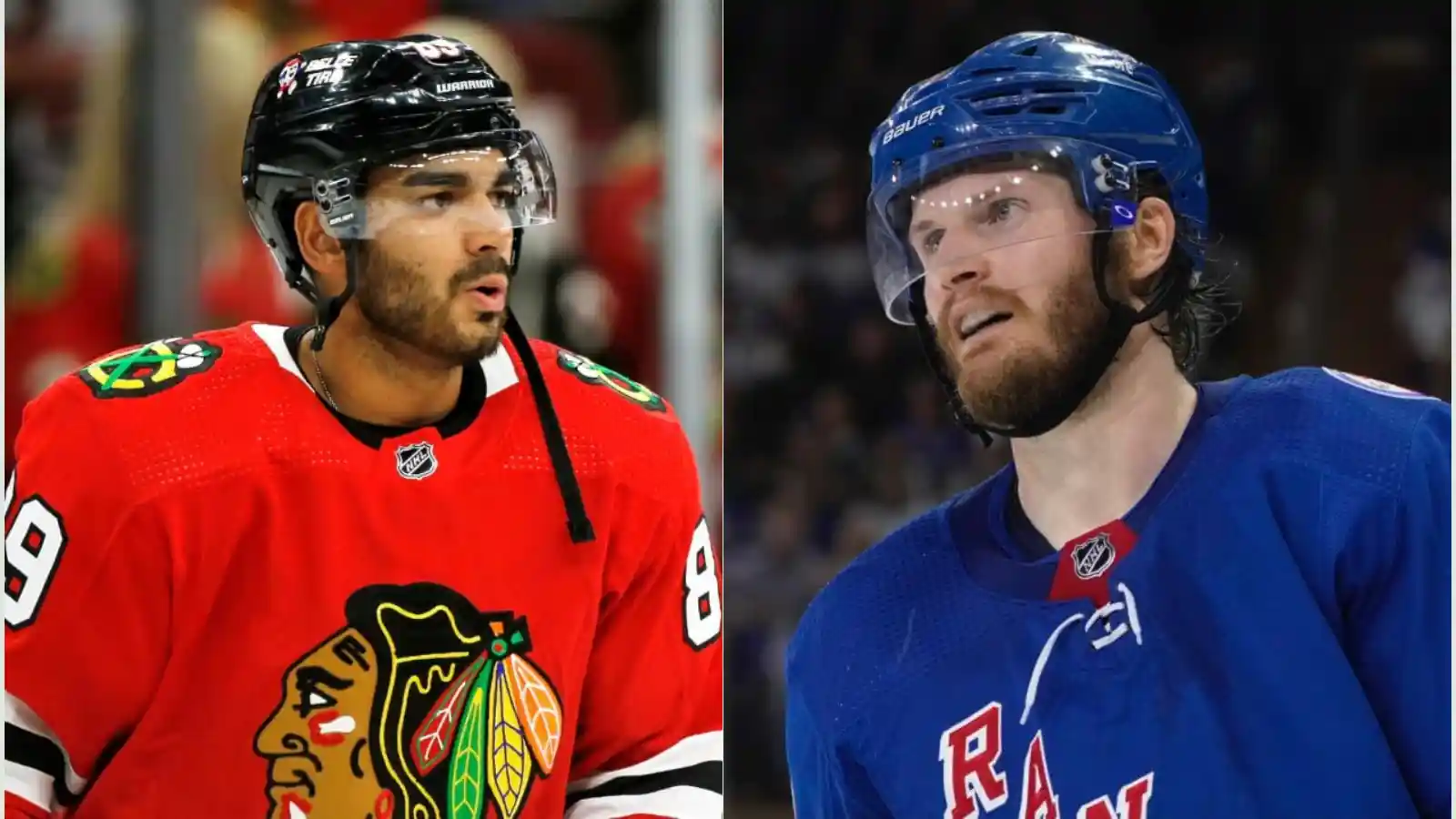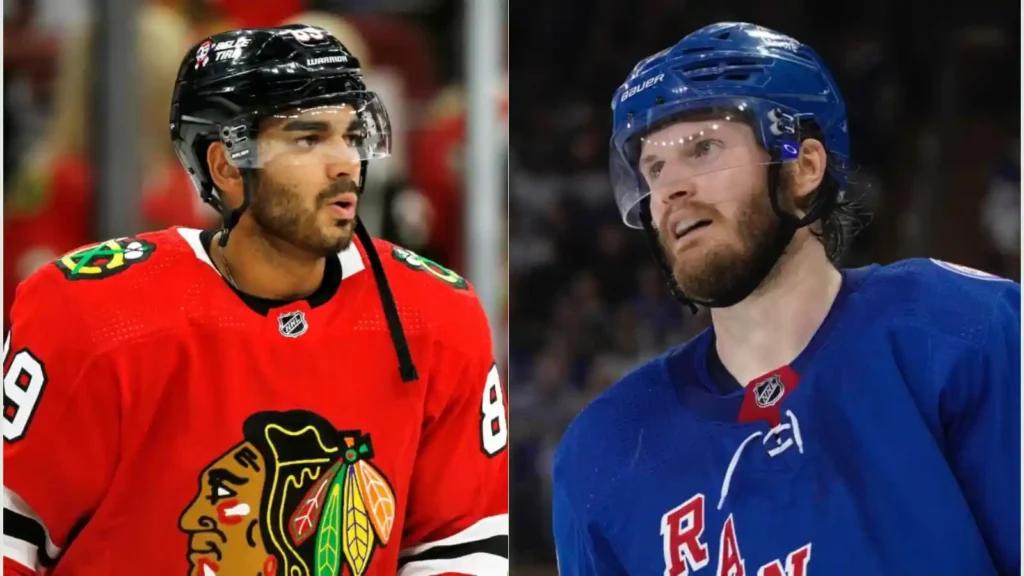 Andreas Athanasiou publicly called out the Rangers captain, questioning his actions on-ice, while also mocking him for lack of playstyle despite getting a large cap hit. "That guy is known for hitting high, not really worrying about the puck out there and almost trying to hurt people".
"That's his game; that's what he does. He's an $8 million man with zero goals, so he has to figure out how to do something when making that much. If you can't help the team, I guess you try to hurt guys on the other team."
He further asked if Trouba was aiming at him intentionally, "It was a weird play". "The puck was there. He could've made a play on the puck. Instead it's like [he had] an intent to try to hurt somebody. He's been known to do that. You have to know when he's on the ice, and he got me there."
Trouba has a bit of a history of trying to aim at players, especially what happened with Blackhawks forward Jujhar Khaira last season. Pittsburg Penguins captain Sidney Crosby, Colorado Avalanche forward Nathan MacKinnon, and Carolina Hurricanes forward Seth Jarvis were past victims of Trouba's hits to their heads last season.
Blackhawks coach Luke Richarson is quite outspoken about his team and supporting them. His ideals are carried on by the players, as Toews took on the penalty for defending his teammates. On Saturday, post-game, Patrick Kane stated, "We wanted to show we weren't going to cave in".
"It starts with 'Tazer' doing what he did, sticking up for a teammate after that hit. [Connor Murphy] getting in there. [And Max Domi] coming out the next shift . . . and hitting [Rangers defenseman Adam] Fox pretty good."
Also Read| Jordan Binnington PISSES OFF Blues coach Craig Berube with his on-ice temper tantrums, NHL Twitter reacts
Also Read| WATCH – John Tortorella FRIES reporters for asking "dumb question" during post-game interview