A goalie losing his mask during an ongoing game can be traumatic as it calls in unnecessary and severe injuries at times. The Winnipeg Jets veteran goalie Connor Hellebuyck had this awful experience following recent Friday night's game against the Dallas Stars. During the game, the goalie is shown falling on the ice and losing his mask, while the players and officials continue the match.
It could have been the cause of a severe injury, thankfully the 29-year-old veteran remained unscratched. After playing on NHL ice for a long time, this sure wasn't the treatment he would have expected from the League. A serious ramification is on its way, and this incident will undoubtedly blow in a positive light, maybe adding or changing a few rules.
While being upset and frustrated with the whole arrangement, Connor mentioned, "They put me in danger, there's a lot of bad things that could have come from that," added the veteran netminder."
Also Read| WATCH: Penguins join Evgeni Malkin's bizarre pre-game routine before his 1,000th NHL game
Elliotte Friedman agrees with Connor Hellebuyck that NHL protocol should get tighter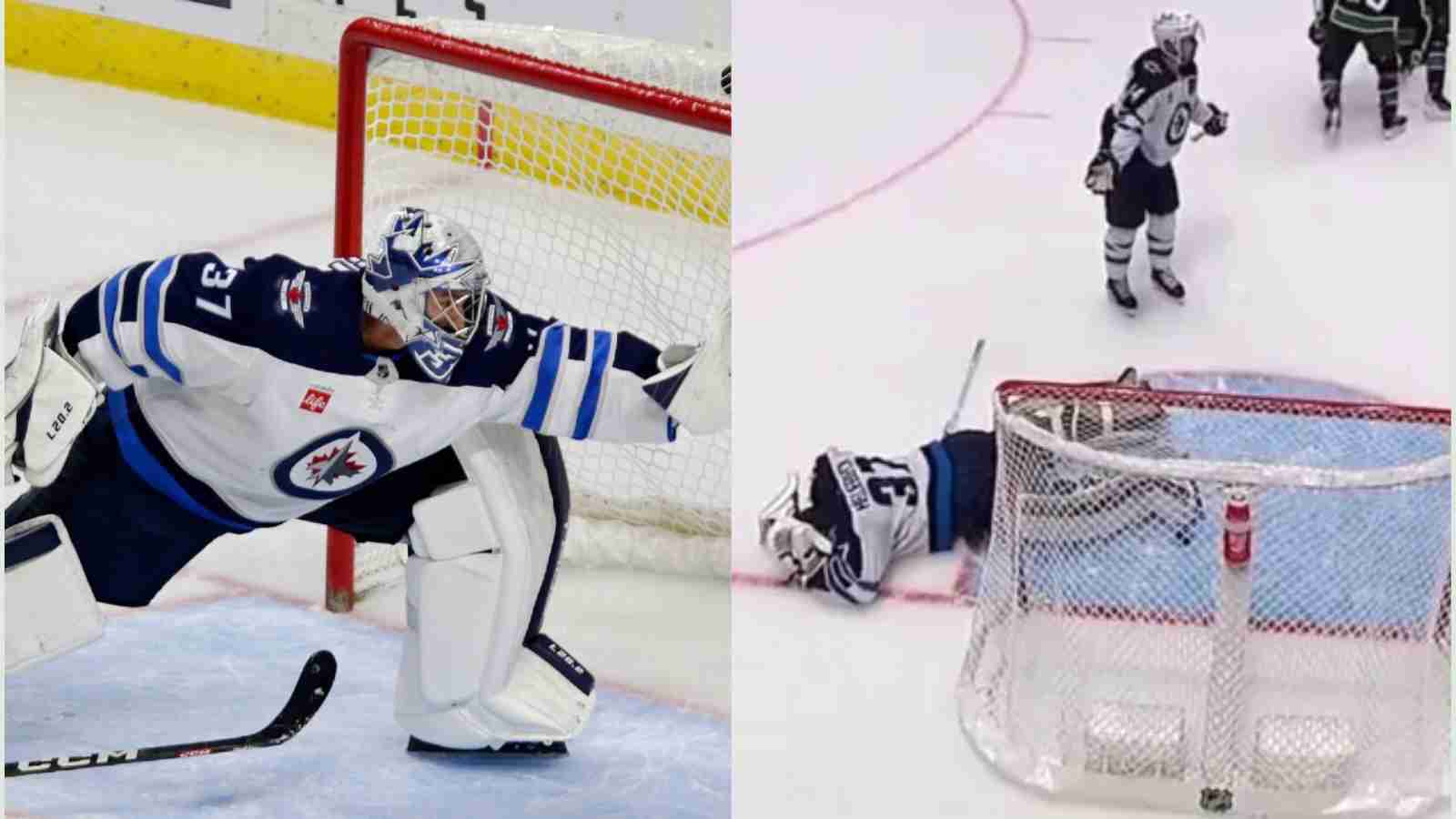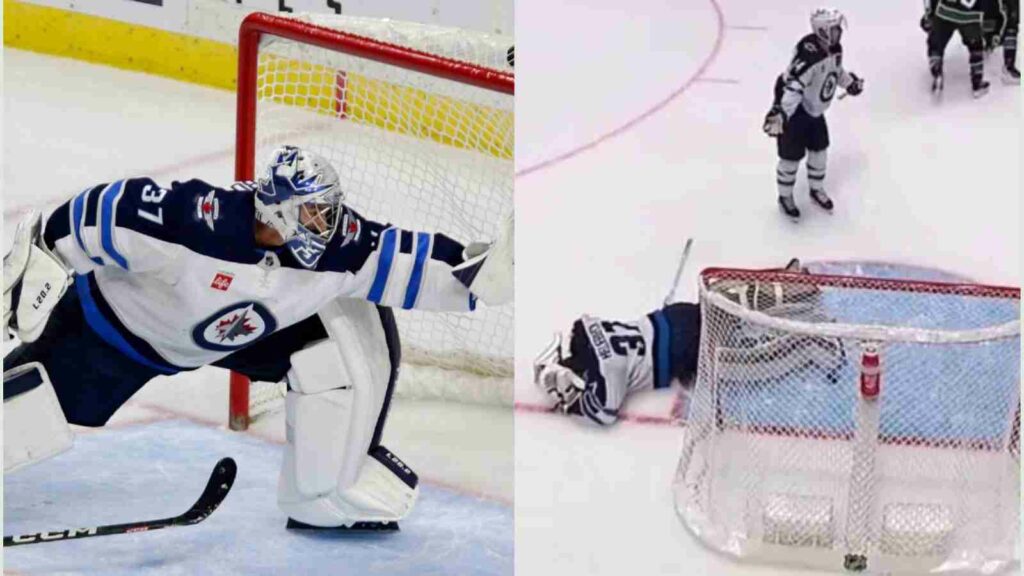 Connor Hellebuyck stated on Saturday regarding the previous night's experience, "I'm glad that I didn't have to speak last night because I know a lot more now than I did then and I was a lot more emotional," admitted Hellebuyck. "When a goalie's mask is knocked off or comes off, if it's not an immediate puck going in getting tapped in, that whistle needs to be blown."
"Just like a player who loses his helmet has to go to the bench… the same thing should apply for a goalie." Calling out the referees, he mentioned, "That play needs to be blown dead, there was no immediate scoring chance after that, there was two passes made, and a shot from the point. Those refs made a mistake,"
During the closing moments of Friday's game, Connor's helmet got knocked off after Stars captain Jamie Benn got shoved against him by Jets defenceman Josh Morrissey. In the video, it was shown how Connor covered his head while waiting for the official's call, which never came.
Connor concluded, "Plain and simple, when a goalie's mask gets knocked off the play needs to be blown dead". Even NHL insider Elliotte Friedman seemed to agree with the netminder, "I do believe you're going to see something come out of this".
"I do think there are gonna be a lot of conversations about this… I do think you could see a directive pretty soon to tell the officials be more aggressive in calling this." Hopefully, this incident changes the way the games are called on, and the league to take better care of its players.
Also Read| Gary Bettman comes off as barrier in Joel Quenneville's attempted return to NHL
Also Read| "He plays in all situations" – Avalanchers depending on star champion Cale Makar to be playmaker on ice
Do follow us on: Facebook | Instagram | Twitter