'The Notorious' Conor McGregor had quite a rollercoaster ride at Madison Square Garden on Tuesday. His live match became more spicer as a brawl between New York Rangers and Washington Capitals took palace. The center of it was two players Tyler Motte of Blueshirts and Tom Wilson from Caps.
Caps winger Tom Wilson is known to have quite a history with the Rangers, dating back to the 2020-21 season. McGregor was caught on camera having a good laugh after the two teams clashed. He even went to the Rangers locker room to congratulate the players on their 5-3 victory. 
Coming from an MMA background, the scuffle on ice fired up the starfighter McGregor. During the second period, Tyler Motte and Tom Wilson exchanged blows resulting in NHL officials intervening. The incident took place with 2.6 seconds left to go in the period.
Related: WATCH – Brandon Sutter releases positive update on making NHL debut after long battle with COVID
Conor McGregor congratulates NY Rangers after winning at MSG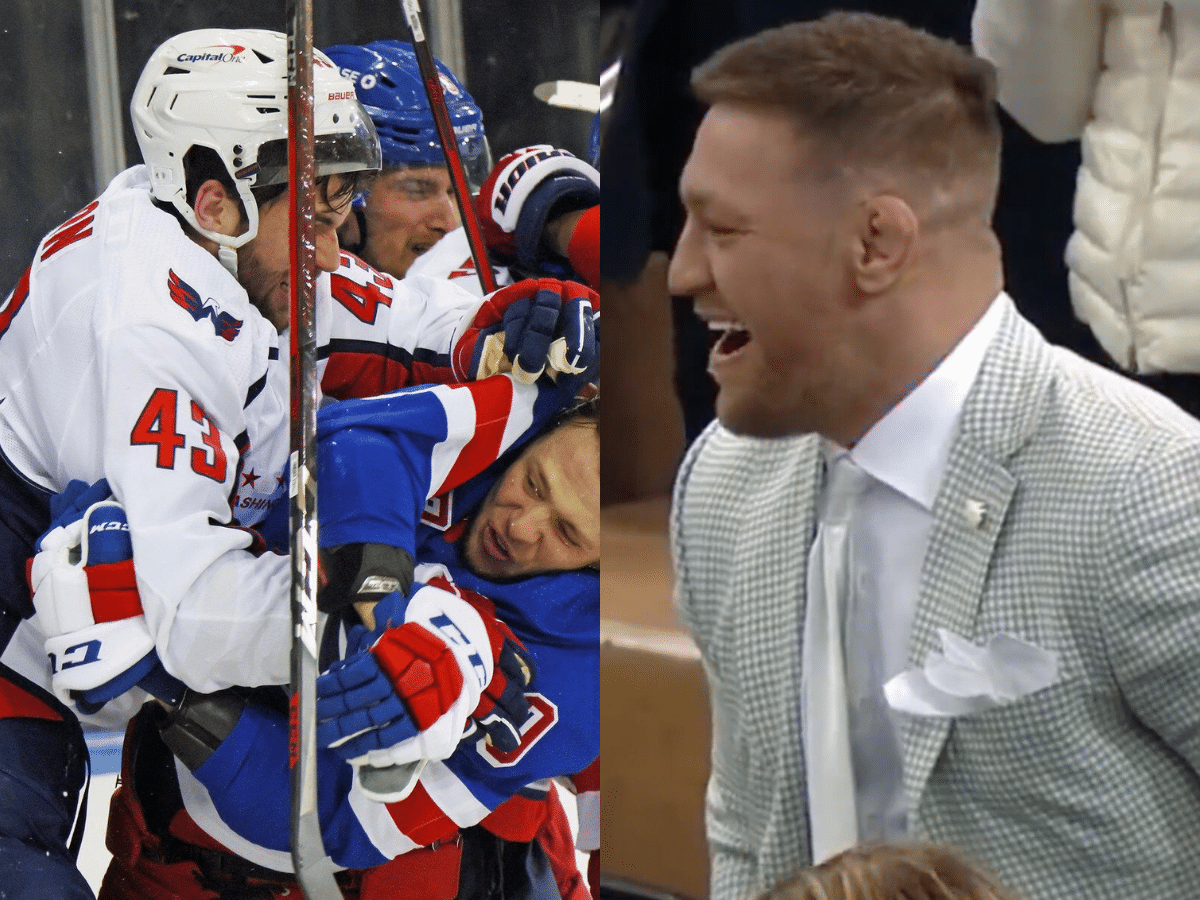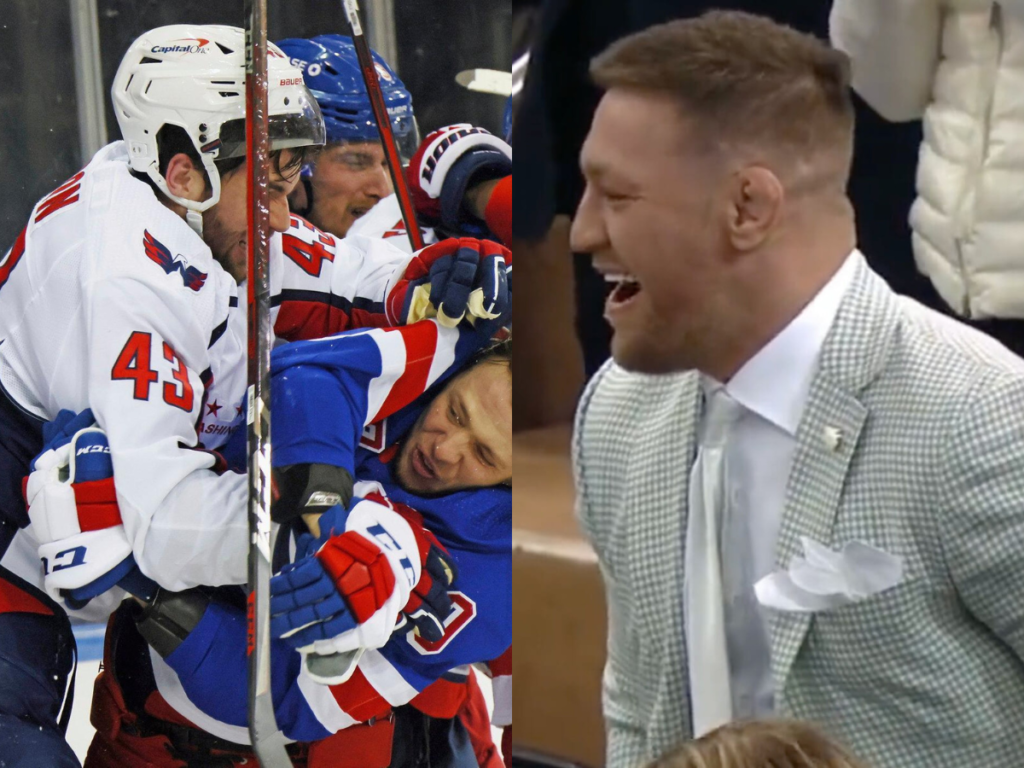 According to Rangers head coach Gerad Gallant, it was the team's first game that they played hardest and won at their best, referencing the newest team addition. Both Patrick Kane and Vladimir Tarasenko were added to the team prior March trade deadline. 
Gallant noted that this was the Blueshirts, "strongest game since the trade". The Rangers posted a video on Instagram where Conor McGregor was shown congratulating the players for their win. He stated, "Well done, well done, lads. Great to watch you live".
"We saw some fights. We didn't even need to. Congratulations, guys, that was a great game." In the recent Capitals game, Alex Ovechkin couldn't participate due to lower-body injuries, according to ESPN. It is the 6th time the Caps were without their captain and their team fell prey to the opponents. 
On the other hand, the MSG game was broadcasted for the 'NHL Big City Green Classic', an animated version of matches. The animated show featured live, real-time animations of the players and characters. ESPN commentators Kevin Weekes and Drew Carter were among the important characters whose role play was to comment on the game.
Former NHLer, Weekes noted, "I really want my curiosity to be deep, my excitement for it". "Hopefully that ends up translating into the broadcast itself because we're being transported, certainly for me, I'll be transported into a different world."
"And more importantly, we want to be able to transport the viewer, the listener, into a different world." "Not only are the players the artists, but so too are the characters, and now we're going to kind of merge and integrate those two in the storytelling via the animation and via that technology,".
In case you missed:
"It's a bit of a s*** show" – J.T. Miller optimistic about team direction despite Canucks missing 2023 playoffs
WATCH: Brad Marchand hilariously CHIRPS Paul Bissonnette during interview by NHL on TNT