Florida Panthers center Eric Staal and defenceman Marc Staal become the latest players to reject wearing pride night jerseys. Pride night has been capturing the league in controversies starting from January 2023. Several players and teams were seen backing out from the celebration citing personal beliefs.
The Staal brothers stated that after many discussions, they decide to not wear pride jerseys as it goes against their religious beliefs. Although the brothers backed out, the rest of the team participated in warmups according to reports.
The first player to set fire to the pride night controversy was Philadelphia Flyers alternate captain Ivan Provorov. Since he voiced his opinion, many teams and players came forward to support the notion. Till recently, the Chicago Blackhawks were the center of attention in the pride night controversy as they cited player safety reasons behind their actions.
Related: Chicago Blackhawks REFUSE to take part in Pride Night festivities citing Russian player's safety concerns, NHL Twitter reacts
Eric and Marc Staal refuse to participate in team warmup wearing pride night jerseys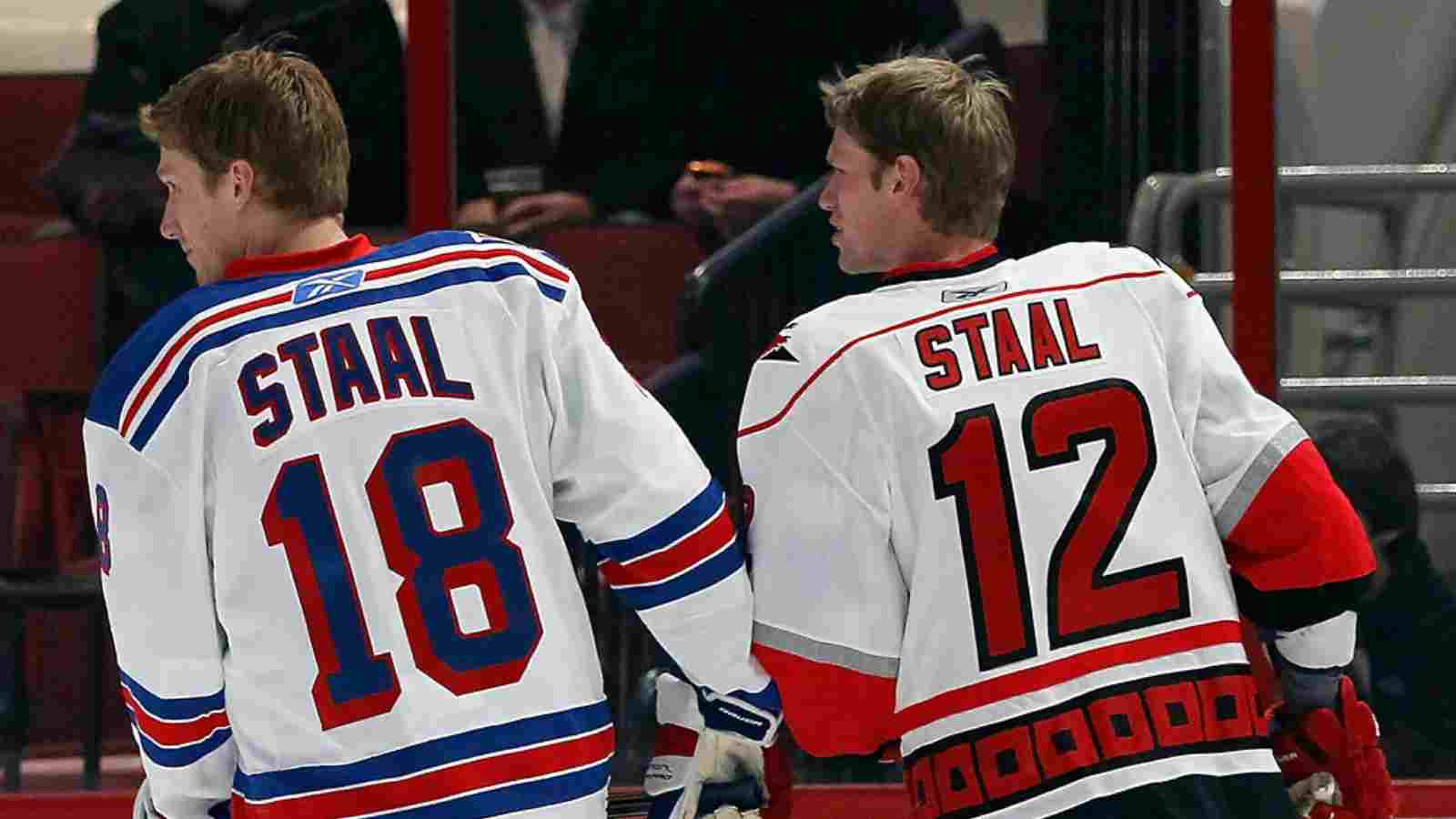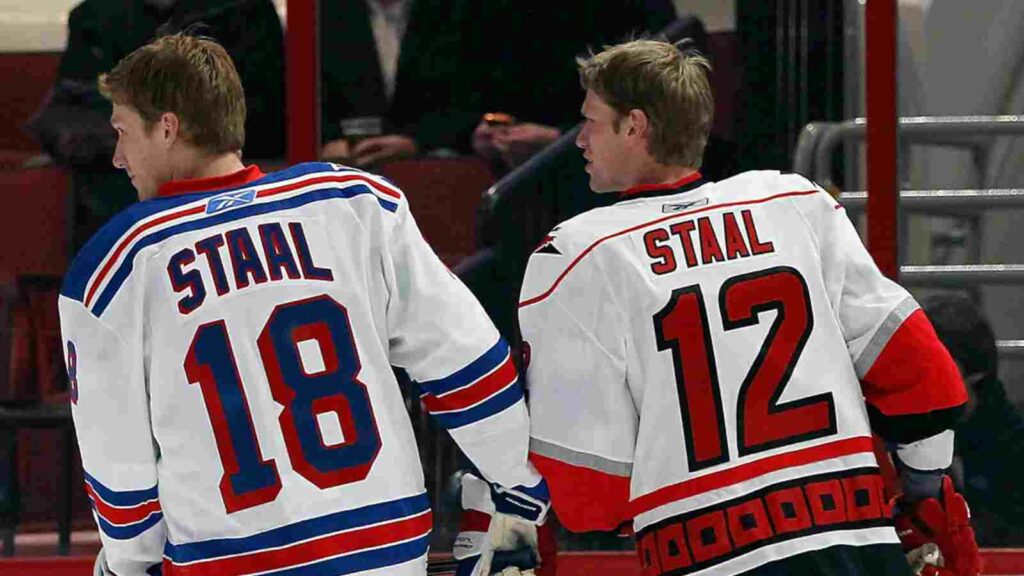 An unexpected strain has been hovering over the NHL over the pride night topic recently. Back when Ivan Provorov backed out, he was heavily criticized by fans and notable people alike, nevertheless NHL stated that a player is free to choose how to act accordingly.
Panthers brothers Eric and Marc Staal in a statement stated, "After many thoughts, prayers and discussions we have chosen not to wear a pride jersey tonight". "We carry no judgement on how people choose to live their lives, and believe that all people should be welcome in all aspects of the game of hockey."
"Having said that, we feel that by us wearing a pride jersey it goes against our Christian beliefs." They didn't participate in the team warmup at FLA Live Arena prior to their game against the Toronto Maple Leafs. They further stated that they won't be commenting on this topic anymore.
While NHL fans may have become divided and skeptical about which to support, some have agreed with Blackhawks' decision. As the team has three Russian players, they decided to not take part in any pride night warmups, as they'll risk their players by doing so.
Last year, Russia enacted a law stating it's illegal to "spread propaganda" about "nontraditional sexual relations" in any form. Even earlier Provrov cited Russian beliefs for his actions although Panthers goalie Sergei Bobrovsky wore a pride night jersey and participated in team warmup on Thursday.
Just a week earlier San Jose Sharks goalie James Reimer also refused to participate in any pride night celebrations citing personal religious beliefs. Predators prospect Luke Prokop, who came out as gay, stated that it's sad to see NHL take a step back in their inclusion process. 
Prokop currently a part of the Seattle Thunderbirds celebrated pride night with his teammates. As the team didn't organize their own celebration, his teammates came forward putting rainbow tape on their sticks and wearing pride night jerseys to support the LGBTQ community.
In case you missed:
Ivan Provorov boycotts Flyers Pride Night citing religion prior pregame warmups against Ducks
Luke Prokop "disappointed" with NHL action following James Reimer pride jersey controversy