Columbus Blue Jackets and coach Mike Babcock have finally parted ways after deeds of his personal phone-checking incident became known to the public. While there were players who talked about positive interaction with Babcock, there were several players who did not like his version of 'getting to know you'.
Blue Jackets has officially apologized for the fiasco that happened while on their watch and has promised a new future and implementation of a positive environment in the locker room. They admitted that "we got it wrong and that's on us," and the team will do everything in power to make the players comfortable in their private space again.
Prior to joining the Blue Jackets, Mike Babcock was part of the Toronto Maple Leafs. The Leafs fired him in 2019, and he joined the Blue Jackets shortly within two months. Blue Jackets GM Jarmo Kekalainen stated, "I believed Mike Babcock deserved another opportunity to coach. Obviously that was a mistake and that responsibility is mine."
He further said that although there was nothing wrong with how he chose to mingle with the players, some were not comfortable with their private space being invaded. Considering he's fired from two NHL teams, his future seems questionable in the league if the 60-year-old does not intend to change his ways.
Related: "Smarten the f**k up Babs," Paul Bissonnette tells coach Mike Babcock to 'knock off the bullsh*t' following player's phone incident, NHL Twitter reacts
"This is a guy who's known to do this sh**" – Paul Bissonnette blasts Mike Babcock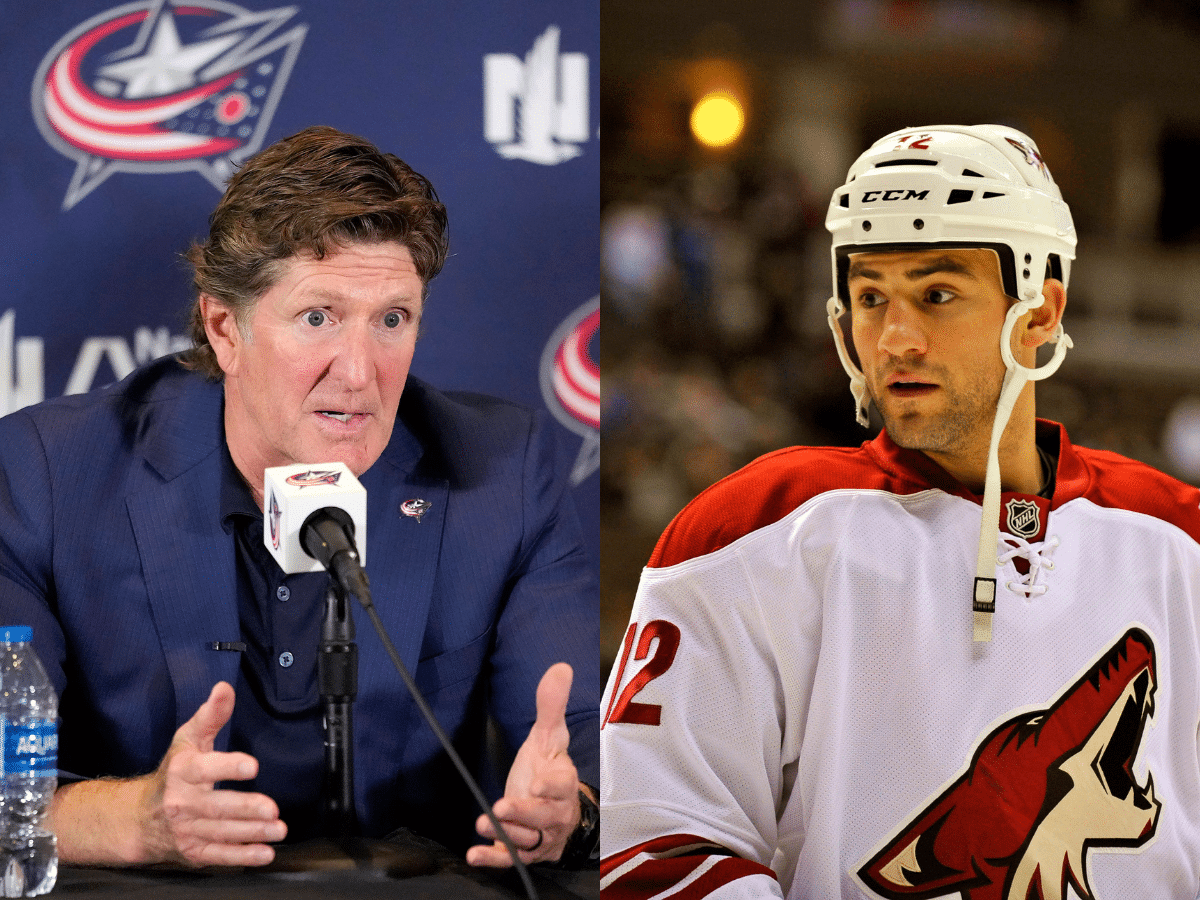 Mike Babcock's phone incident was first brought to notice by former NHLer Paul Bissonnette on Spittin Chiclets podcast. Even though at first their claim was questioned by many, the NHLPA launched an investigation to further probe into the matter. 
Several players came forth to talk about Babcock's interaction with them, including several former players. Mitch Marner, Leafs alternate captain stated that he is not interested in delving into this subject as "It's back in the day with me and myself and everyone here…he's not with our team anymore." 
New Jersey Devils defenceman, Brendan Smith admitted that he's not even surprised it came this. He admitted that Babcock "was probably not the easiest coach to have…especially as a young guy. How everything unfolded, I almost could have foreseen it."
"I just thought maybe the extracurricular stuff would maybe stay out of it," the NJ defenceman stated. Following the firing of Mike Babcock, Paul Bissonnette and Ryan Whitney took to the podcast where the former NHLer noted that the former coach "is a guy who's known to do this sh**."
Whitney also took to Twitter to take a sarcastic jab at people who doubted the reports, "Wow that's nuts. We were just making all that stuff up for click," while BizNasty said, "We're a players podcast. If you f**k with the players, your day will come."
Fans are now curious to know whether any other NHL team will take their chances with Mike Babcock or will this fiasco be the end for the coach. Considering the way things have laid out, it'll definitely take a while to get Babcock into the picture again, and that too if he changes his ways of interactions.
In case you missed:
Coach Mike Babcock labels Paul Bissonnette's allegation as 'gross misinterpretation' denying claim that he forced players to show phones
Top 10 NHL goalies to lookout for in upcoming 2023-24 season