With the new National Hockey League (NHL) season over the horizon, the drama and controversy have already started. A few days ago, a stunning turn of events saw former NHLer Paul Bissonnette launch an attack on Columbus Blue Jackets head coach Mike Babcock for invading the privacy of players. The team has now announced in a statement that Babcock has resigned from his position.
The NHL and NHLPA at first seemed to agree with Babcock's decision when captain Boone Jenner and Johnny Gaudreau claimed there was nothing wrong with his decision. However, the body reversed its stance when some Blue Jackets young players came out and expressed their discomfort working with him.
In their statement released on Twitter (now called X), the team mentioned it was a hard decision to make and wished him the best for the work he had done. "After much discussion and careful consideration, the Columbus Blue Jackets and Mike Babcock have together agreed to begin the process for Mike Babcock to step down as head coach effective immediately," they said in the statement.
"Our players deserve to be treated with respect in the workplace. Unfortunately, that was not the case in Columbus," NHLPA's Marty Walsh said regarding the development. He further added it was the right action to let him go off the job. Babcock tenders his resignation from the post even before playing an official game with his new team. He has been replaced by Blue Jackets Assistant Coach Pascal Vincent, who will now manage the team on a two-year contract.
Related: "He was always respectful towards us," NHL 'pest' Brad Marchand PRAISED by former referee Dave Jackson despite multiple 'headaches' caused by winger on ice
Twitter reacts as Mike Babcock resigns as Columbus Blue Jackets head coach
At the current moment, teams and players of the NHL are preparing themselves for the upcoming season. While many are physically ready to skate on the ice again, the mental health of some players is now a concern following this incident. The effect of Mike Babcock on some young players has been clearly felt during the NHL and NHLPA investigation into the matter.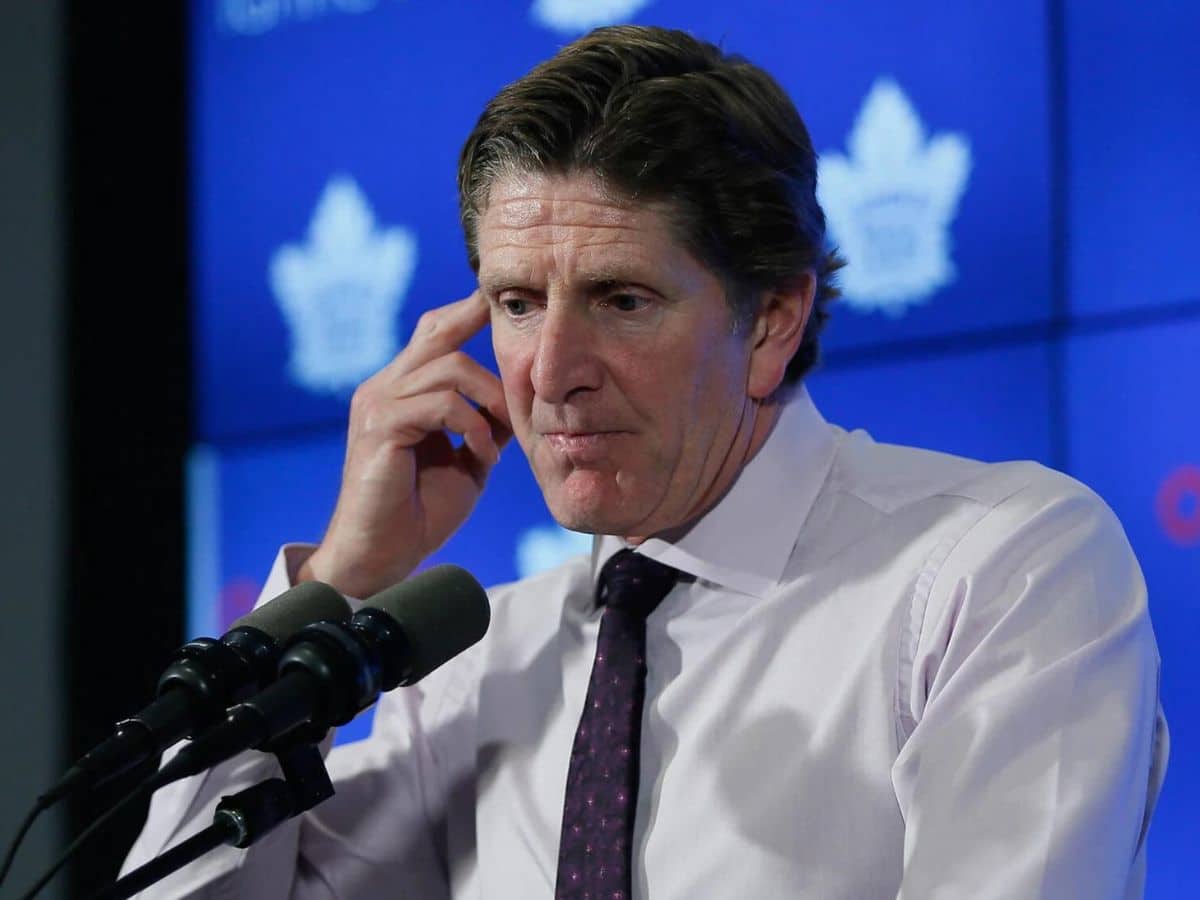 A player called his coaching "just awkward interactions". As soon as the news first broke on social media, several users voiced their frustrations regarding him. After all, an invasion of privacy is a huge deal. It was clear that this would have a big impact on his future and so it has proved. The fans on Twitter seemed to have enjoyed his departure. One user wrote " . Check out some other reactions below.
How will this event now impact the season of the Blue Jackets upcoming season remains to be seen. The 60-year-old resignation is sure to grab more attention in the upcoming days. This though, does raise concerns regarding the general authority and power coaches have on players. The Blue Jackets will be hoping to put this behind them quickly and start fresh in a few week's time.
In case you missed it: