Pittsburg Penguins captain Sidney Crosby is one of the best players in the National Hockey League, giving him the nickname "The Next One". His achievements aren't shy away from public view, as he continues his evergreen journey of stocking titles and trophies one after another. 
The recent few being Crosby being named to the Order of Canada, and receiving an invitation for the upcoming 2023 NHL All-Star game. Despite his 35-year age, he has shown no signs of slowing down. While some noted that he is in fact turning back the clock as his games appear sharper than ever.
The Penguins have won 5 Stanley Cups starting in 1991, 1992, 2009, 2016, and 2017. In these 5 winnings, Crosby has been part of three Cup victories during his reign. After debuting in NHL, and as a part of the Penguins, he won 3 Stanley Cups in 2009, 2016, and 2017.
Related: Sidney Crosby ties Jaromir Jagr's record in representing Penguins at NHL All-Star Game 2023
Wayne Gretzky praises Sidney Crosby's Stanley Cup achievement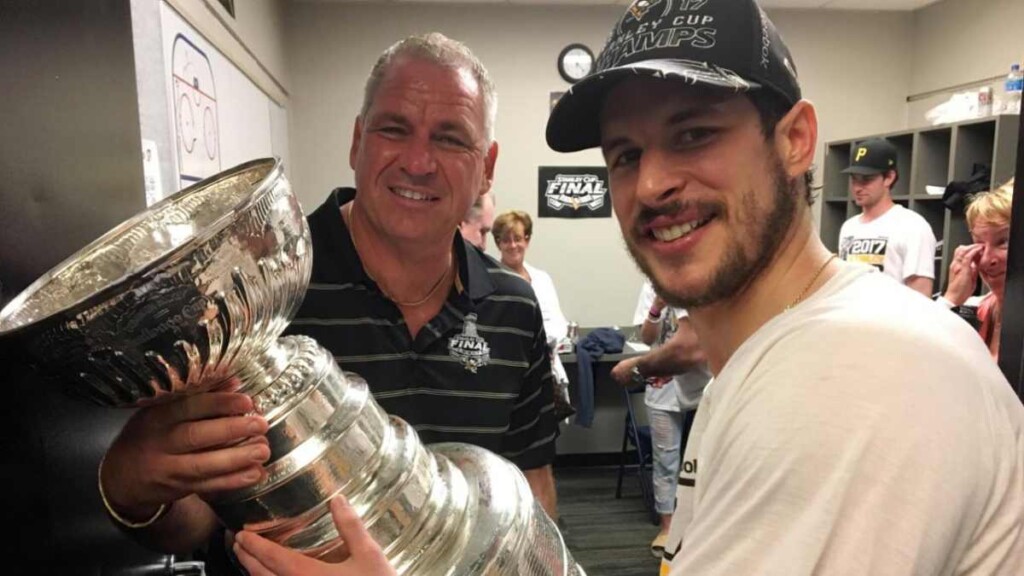 The Pittsburg prodigy attracted the spotlight at the early age of 7 after skating for the first at the age of 3. In his sophomore high school year, Sidney Crosby recorded 72 goals and 90 assists in 57 games, earning the attention of hockey legend Wayne Gretzky.
After his 2016 Stanley Cup win, Gretzky noted that "Sid the Kid" is on a "different level". He further went on to state, "I watch him play a lot because I admire the way he plays". "It's not a big secret. I think he's the best player in the game. He just sees the game the right way; he always has. He's on a different level when he's playing like he is right now."
"What Sid has is a little bit of an extra gear as far as his passing ability, his playmaking ability, the ability to make players around him on his team that much better". "Guys like Bobby Orr did it, and Mario [Lemieux] did it, and obviously Crosby's doing it. He's just making his team better."
His comparisons with Gretzky couldn't be avoided as his play got attention all over in NHL. Starting from his electric NHL debut till his 2023 games, his plays have always pulled in the fans, producing extraordinary plays even in the last period during matches. Gretzky went as far as noting, that Crosby has something which puts him a level higher than Edmonton Oilers captain Connor McDavid.
In case you missed:
What is Sidney Crosby's salary at Pittsburgh Penguins?
Sidney Crosby and Eric Neilson relive memories with Rimouski Oceanic fans in Tim Horton's new TV commercial