Following rumors of coach Bruce Boudreau's firing, Vancouver Canucks president Jim Rutherford is set on planning "major surgery" changes within the team. The 2022-23 season has not only upset the fans but also Rutherford as he frankly states his disappointment and plans to trade core players moving forward.
To become a Stanley Cup contender the team definitely needs to change, and Rutherford stated the two most vulnerable members at the moment are Boudreau and forward Bo Horvat. Horvat who'll be an unrestricted free agent after this season has yet to decide on his contract. 
Entering Wednesday's game against Tampa Bay Lightning with 12 points behind for the 2nd wildcard for the Playoffs in the Western Conference, the team will have to pull up their game face. Currently, they are on the verge of missing the Stanley Cup Playoffs with a score of 18-22-3 for the 3rd straight season.
Related: Bruce Boudreau to be FIRED from Canucks following train of upsetting losses in 2022-23 season, NHL Twitter reacts
Jim Rutherford accepts that Canucks rebuilding may incur unpopular voices from fans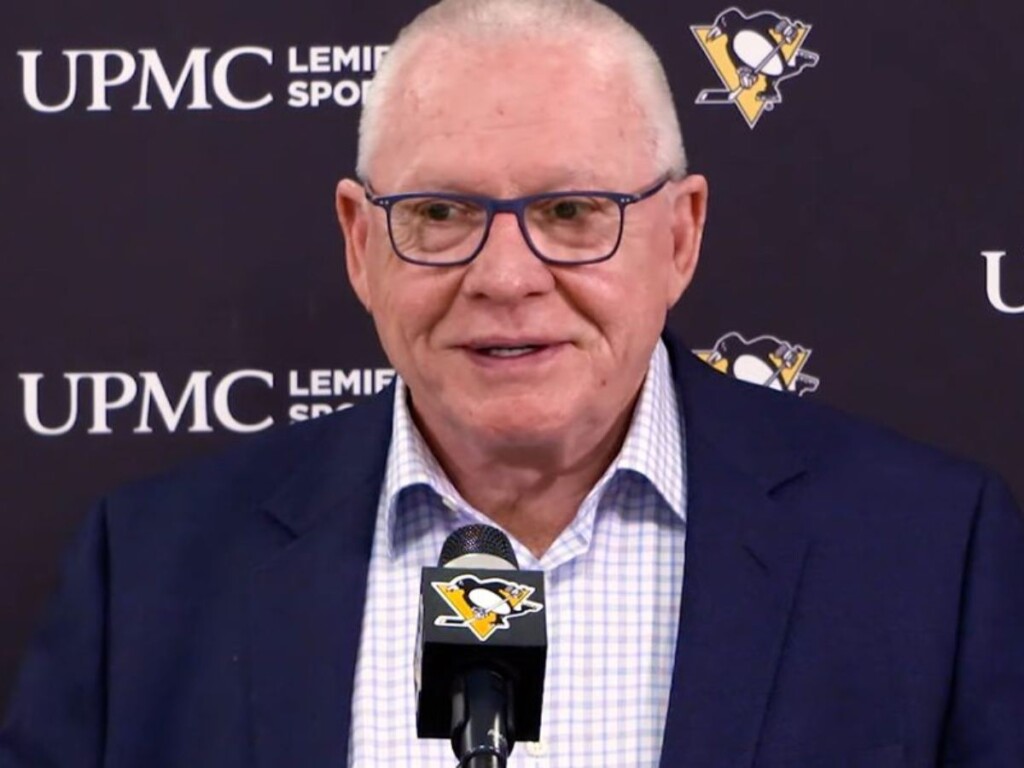 During a press conference, Jim Rutherford stated, "When I came here, I knew it was going to be a big challenge and I thought we're going to have to minor surgery". 
"Have I changed my position? Yeah, we have to do major surgery and between now and the start of next season, we're going to have to make some changes."
Rutherford seems to have accepted the fact that there'll be some unpopular changes while some will help reshape the team, "we're going to have to really do some things that I didn't think we would normally have to do when I first got here on how we make those changes," he concluded.
Some of the unpopular changes include Bruce Boudreau's firing from the Canucks. Fans all over social media have retaliated ruthlessly against the team for their heartless decision. The teams faced severe backlash after Boudreau replied to questions regarding his shift. 
An alternate coach has already been named, though rumors around it are still circulating. Rutherford answered questions regarding it stating, "Bruce is our coach and that's the way it is today". "I will say I have and I'm not going to get into names". 
He accepted that he's been talking with a few people with one of them having the most prominent sound. He has not talked about or voiced any update on the situation, only giving unclear answers on the upcoming changes. Though it's clear that fans will see the team undergoing some rebuild, it may not be to their liking.
Regarding Bo Horvat's contract, he said that the team has taken the best possible consideration with what they can afford at the moment, and it's a fair contract though details regarding it were not brought up by Rutherford.
Canucks have tried holding onto Horvat with the contract worth of his accomplishments, but that may not be enough to retain the forward. Rutherford agreed that Horvat may have his own plans, stating, "He's had a career year, a career run, and he's looking for his money. He deserves it. I don't blame him."
He further mentioned, that retooling is necessary and sacrificing a few core players to retain the salary cap will be a crucial step forward. "I still believe in the core ", he said proceeding to state that there may be major players moving out.
According to Rutherford, he can try to gain some new young centers and defencemen if he cuts off a few core players. Currently, the way the team stands, it may be their only shot, while the fans are not happy with his decisions as of now.
In case you missed:
WATCH: Alex Ovechkin's THUNDEROUS head hit to Jean-Gabriel Pageau receives boos from crowd at UBS Arena
Sidney Crosby SMASHES Alex Ovechkin's highest-scoring OT record with assist against Ducks