Famous singer Justin Bieber announces collaboration with NHL team Toronto Maple Leafs for a new ball hockey program for the kids. Bieber has often collaborated with the Leafs' organization including their latest black and blue Next Generation jerseys. 
On Wednesday, he was seen in Scotiabank Arena with his wife Hailey as the duo enthusiastically cheered for the Leafs in the game against the Predators. Their recent collaboration with Drew House aims to ease access to ice hockey for kids of all ages and backgrounds. 
It is expected to start in June, this summer, as an 8-week program in the Greater Toronto Area. The kids participating in the event will be provided with sticks, basic training, sweaters, equipment, and coaching, according to Toronto Sun.
Related: Aaron Ekblad backfires at Brooks Koepka following pro golfer's heckling in Panthers vs Rangers game
Justin Bieber talks about his partnership with Drew House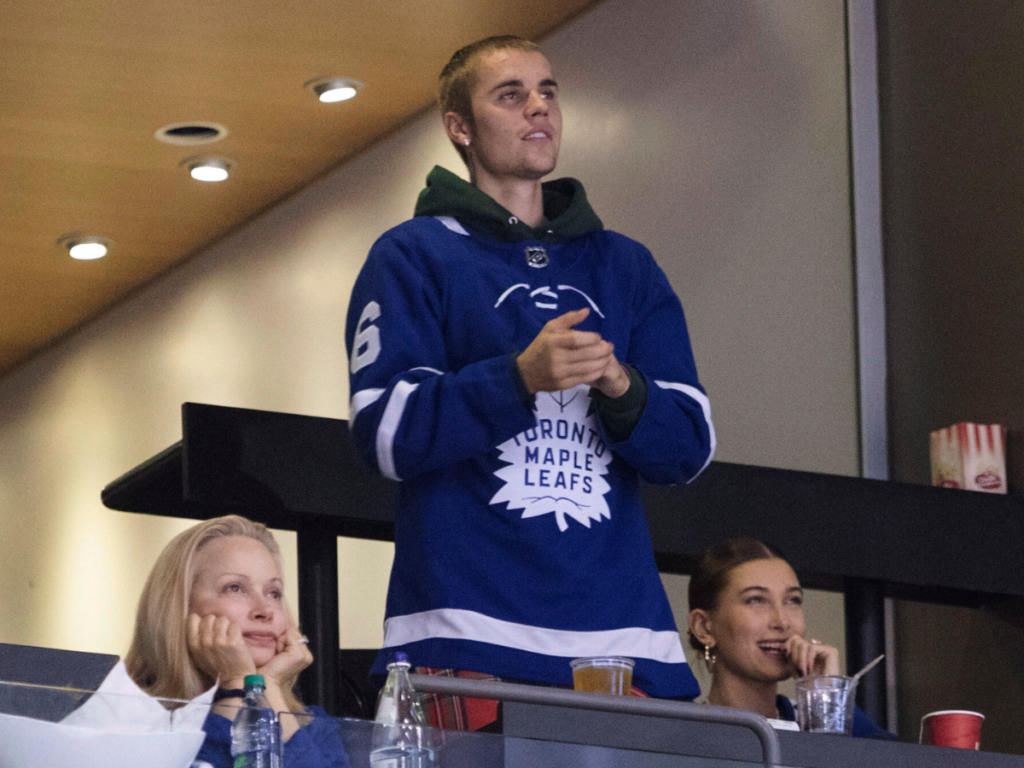 In a statement, singer Justin Bieber stated, "I'm so happy to continue our partnership with the Leafs". "My goal is to help kids everywhere have access to the sport." Maple Leafs' president Brendan Shanahan said, "For many of us growing up, our introduction into hockey was simply a stick, a ball and a pair of running shoes".
"Along with Justin and drew house we look forward to empowering the future of hockey and taking steps to ensure youths that want to play have an opportunity to do so." Bieber is closely related to Leafs not only due to his collaborations but also because of his friendship with Auston Matthews and Mitch Marner.
Ahead of the Stanley Cup season, the Leafs are carrying a 44-20-10 record. Following their current loss against Panthers, Leafs' coach Sheldon Keefe commented on the team's play, "I thought we played a good game. We didn't score enough to win. We made some mistakes at the end that cost us the extra point."
"Whether it is power plays or some of the chances we had at five-on-five, we had opportunities to bury them and build a substantial lead. We have seen this a lot. We let teams hang around, and they end up getting points from you."
Goalie Ilya Samsonov also returned to Leafs' lineup in this game. Although the team lost, Keefe praised Samsonov stating, "I thought he was good — really good. We don't help him with the first shot that he faced there. After that, we didn't give up a lot, but I thought they definitely had some looks. He looked sharp."
In case you missed:
"It is disappointing" – Brady and Matthew Tkachuk's father Keith RIPS Panthers stating they should play like Senators prior playoffs
Tiger Williams TEASES Michael Pezzetta on iconic pose celebration demanding "pizza" as forward's training fee