In the latest Montreal Canadiens versus Vancouver Canucks game, Habs forward Juraj Slafkovsky falls down after getting hit by Canucks defenceman Luke Schenn. Luke, literally demolishes the rookie, as Habs defenceman Arber Xhekaj runs to defend his teammate. 
Before the Canucks took lead in the game, the Habs were running on a 4-0 score. The tides were soon turned as Canucks center Elias Pettersson scored in OT for a 7-6 victory. In this game, the fans got to see some really big plays, hits, scores, and goals, making the hit-perfect ending a crazy game.
Not to worry, Canadiens defenceman Arber Xhekaj ran to Juraj Slafkovsky's rescue only to accidentally slip and get another hit by Luke. Compared to how the other fights are progressing as of this moment, this was quite short-lived. Thankfully Juraj's condition didn't seem dire, as he returned to the bench shortly.
Also Read| WATCH: Bruce Cassidy "choked up" as Bruins honor former coach through EMOTIONAL video tribute
Juraj Slafkovsky is advised to change his bad habit of playing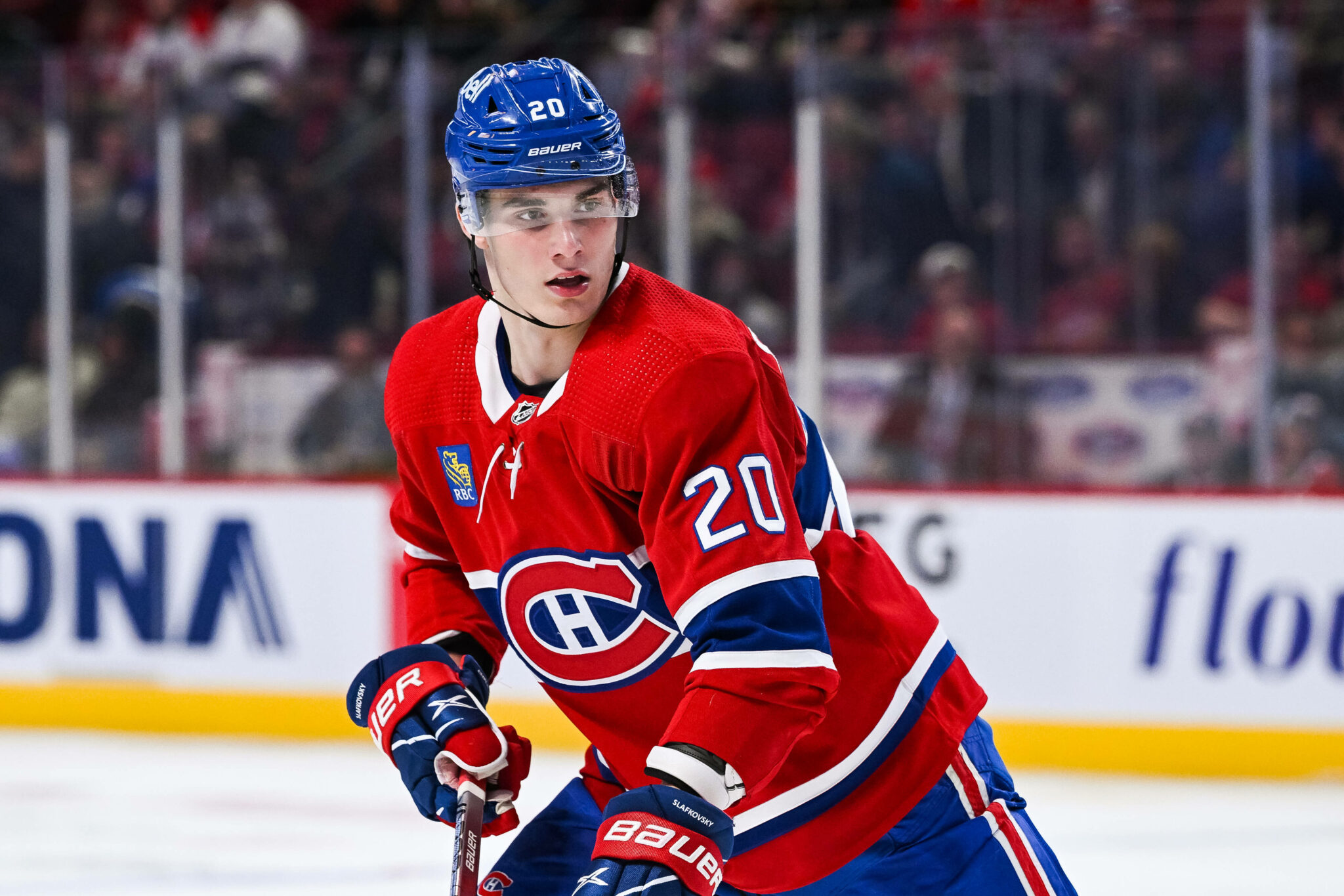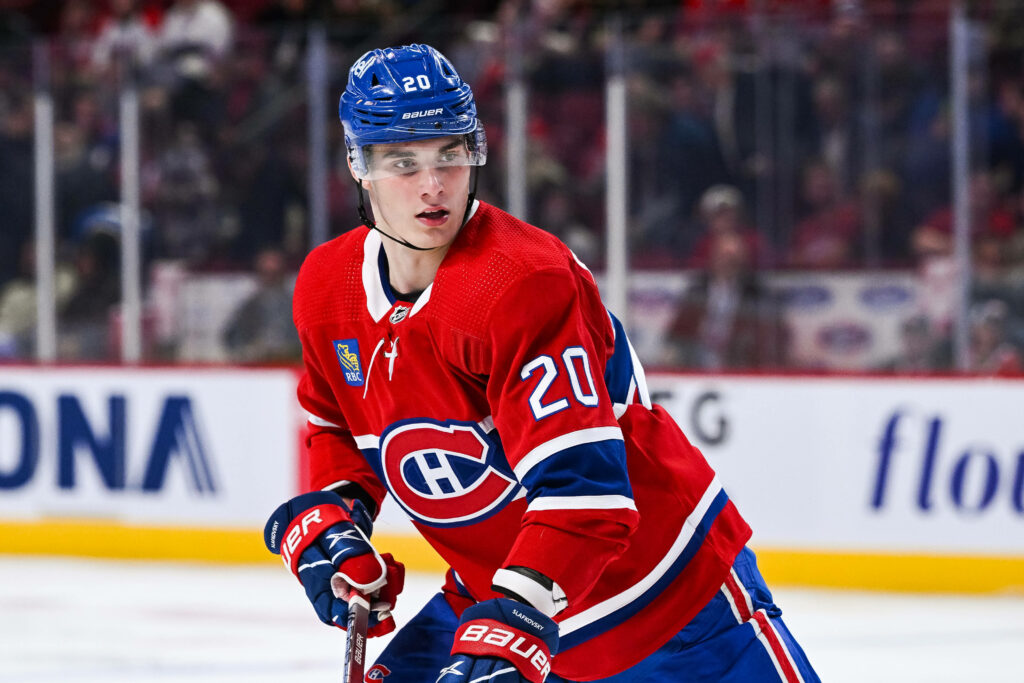 It seems that Juraj will need to fix his bad habit of looking down at the puck soon. The solid hit by Luke was proof enough, that even in the possession of the puck, one needs to look at the opponent's movements on the ice. Juraj had to leave the game early, as it was a mandatory concussion protocol.
After getting drafted by the Canadiens in the 2022 Entry Draft as the 1st overall, Juraj has scored 4 goals and 4 assists in 21 games, carrying 8 points. On the other hand, another Habs teammate Arber made 8 points with 24 games. On October 10, 2022, Arber made the team's opening night roster.
As both rookies in the team, they got to stick out together. Canucks defenceman Luke holds a completely different record than them. In 888 NHL career games with seven different teams, he made 40 goals and 177 points on 2,947 hits. His stride started after Saturday night's game. 
Habs star Juraj, the first overall rookie from the 2022 Draft was a prominent member of the Slovak National Team at the 2022 Winter Olympics. He led the team to win their first-ever hockey Olympic gold medal, leading the tournament to record him as the MVP. He is one of the most promising rookie players.
Also Read| HOF Chris Pronger DEFENDS Jacob Trouba from turning Chicago VILLAIN after hit on Andreas Athanasiou
Also Read| Canadiens apologizes to 1989 massacre victims on behalf of Carey Price's "unfortunate timing" of CCFR support stance