Toronto Mape Leafs' winger Michael Bunting never would have thought his night would end in a fight not against opponents players but with an official linesman. Bunting is often known for participating in fights during or after a game.
Unfortunately for Bunting, his time was cut short by linesman Dan Kelly. As both Leafs and Tampa Bay Lightning harbored edgy players on Tuesday, an intense showdown was just a matter of time. Tension was high in the game as both teams were just separated by 3 points in the Atlantic Division.
The Leafs' held an advantage and jumped ahead of the game with a 1-0 score in 16:45 minutes of the game. The night also witnessed Bunting's 8th goal of the season, his 4th over the last five games played. Sadly, the fans didn't get to celebrate his moment, as the ice soon turned into a stage fight zone.
Also Read| WATCH: Tomas Hertl brutally hits Elias Lindholm in face, recieves suspension for high-sticking, NHL Twitter reacts
Dan Kelly stops Michael Bunting before forward ensued more havoc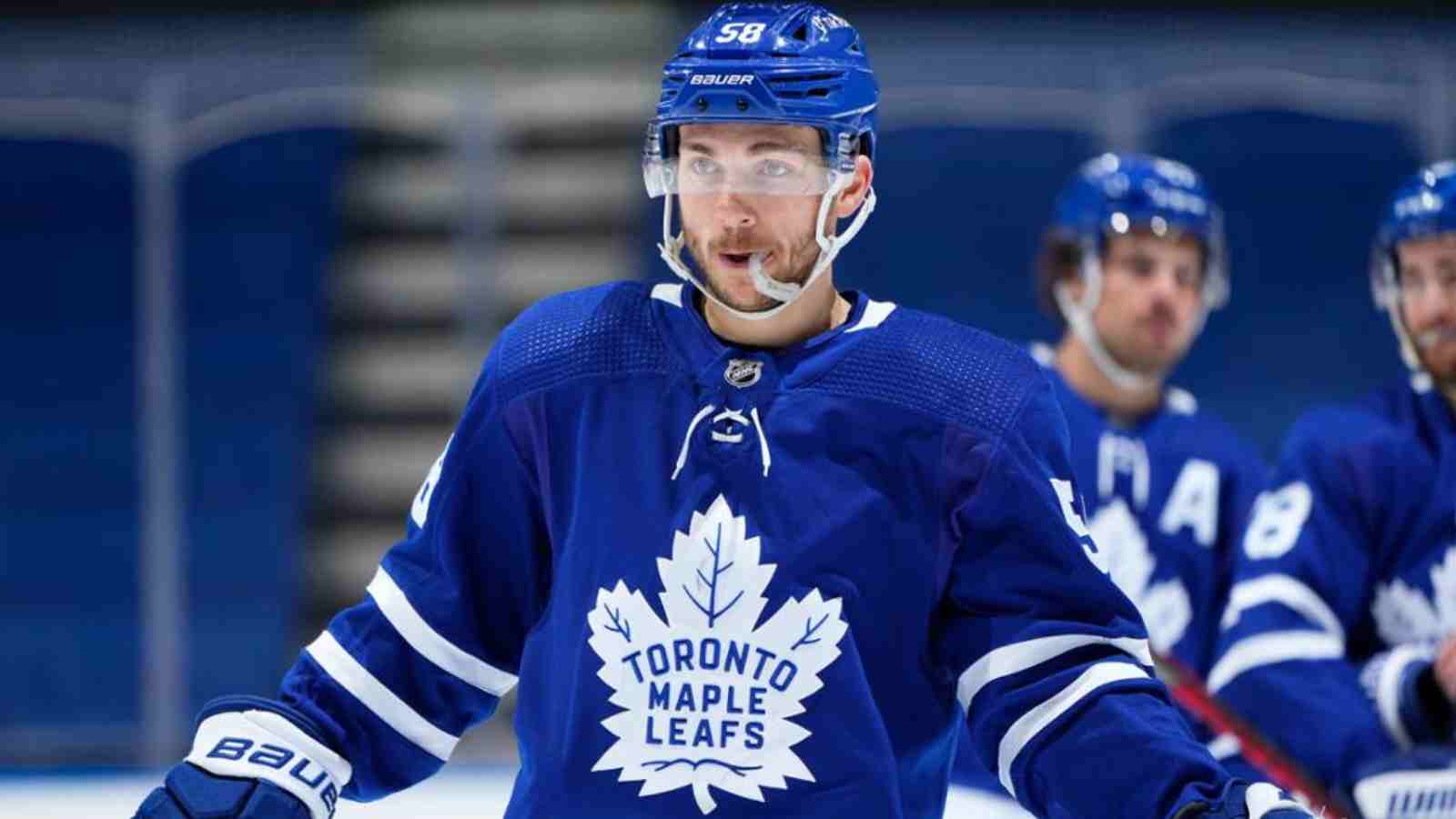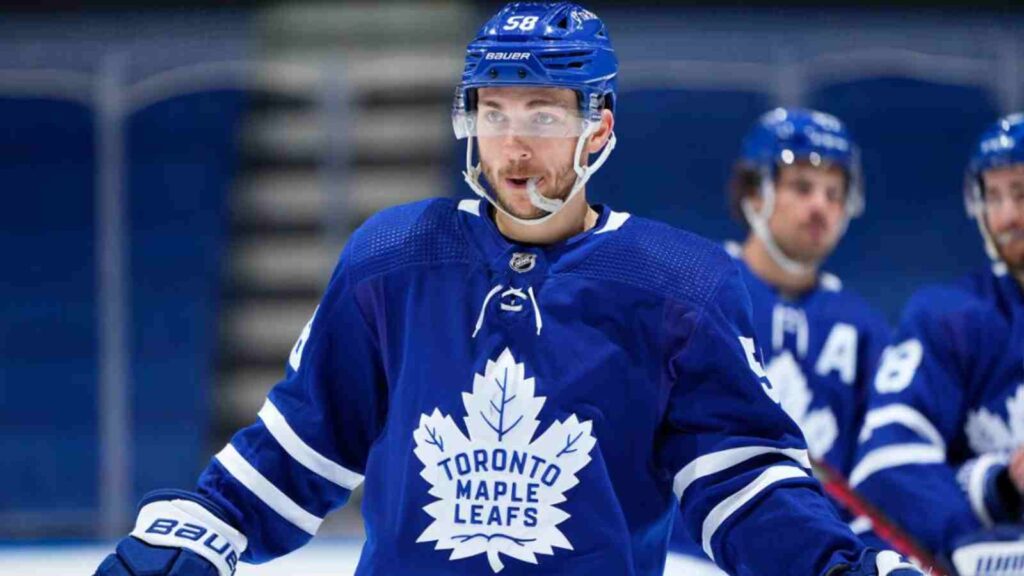 During the last few seconds remaining of the 1st period, Lightning center Pierre-Edouard Bellemare literally bulldozed Leaf's alternate captain Mitch Marner into the boards. As one can expect in the aftermath, Leafs' players rushed in to help their teammates while opponents gathered for a fiery fight.
The ensuing bout included the above-said players and of course Michael Bunting who happily grabbed Lightning center, Anthony Cirelli, and defenceman Mikhail Segachev. His havoc was cut short by Kelly's interference who pulled him out of the mix and dragged him out on the ice.
Things didn't end there. Kelly kept his grip strong as he ushered the 27-year-old winger toward Toronto's tunnel. He literally pushed Bunting over the line making him a bit wobbly. Thankfully Bunting didn't fall down or get hurt in any way. As a linesman, that push was a very bold thing to do.
While still trying to get a grip on what just happened, Bunting seemed to have shouted out, "What the f*** are you doing? That was crazy." Although the Leafs won the game, with Auston Matthews notching his 17h marker, Bunting and Bellemare received off-setting roughing penalties.
The 2014 National Hockey League Entry Draft selective Bunting, made a record of 8 goals and 23 points in 33 games this season. He logged off an ice time of 15:39. Last season he became the finalist for the Calder Trophy with 23 goals, and 63 points in 79 games.
Also Read| 5 NHL Players Who Could Join The $100M Contract Club
Also Read| WATCH: Pyotr Kochetkov jazz up crowd at PNC Arena through hilarious broken English interview
Do follow us on: Facebook | Instagram | Twitter