After a storm of anticipation and speculation, NHL star Patrick Kane has finally chosen his next destination. He will soon be donning New York Rangers jersey, most probably by their next game against Philadelphia Flyers. Kane's trade has been one of the most talked about during the March deadline.
He is not only a fan favorite but also an extremely offensive power force who can easily elevate any team with his skills. Rangers have always been the first choice for Kane, though one time the deal between these two seemed nearly impossible.
Rangers had to make arrangements to their salary cap to fit a player like Kane. Prior to their trade, they acquired Vladimir Tarasenko. The twist came as Artemi Panari prior to any deals requested the team to trade for Kane, but the Rangers went for Tarasenko.
Related: "It's Showtime on Broadway" – Patrick Kane sets off for Rangers as Stars lose on top player prior trade deadline, NHL Twitter reacts
Patrick Kane leaves an emotional message for his Chicago fans and organization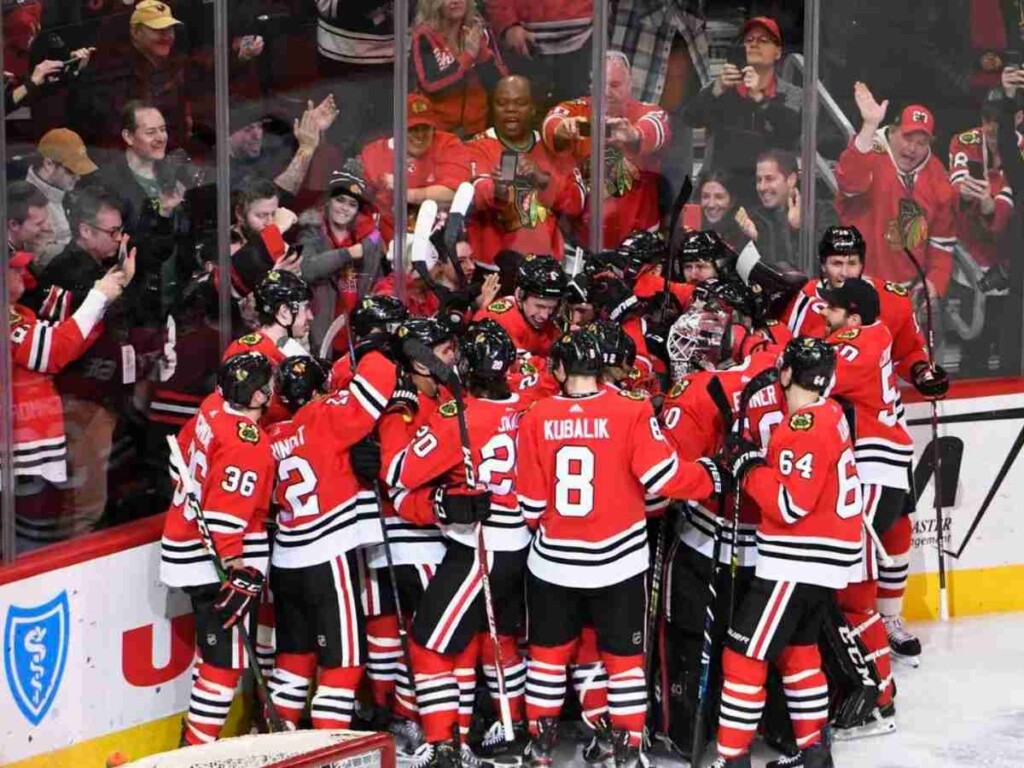 To complicate matters more, Patrick Kane boldly stated how frustrated and disappointed he was that the Rangers went for Vladimir Tarasenko. Both Tarasenko and Kane are friends to Artemi Panarin. It seems that now the trio will be together as all players have fit into the puzzle.
Kane enjoyed a no-movement clause from the Chicago Blackhawks and was dealt to Broadway through a three-way deal with Arizona Coyotes. Along with Kane, the Rangers also welcomed Cooper Zech to the team. The Chicago Blackhawks released a statement on their official Twitter profile, thanking Kane for all his contributions.
Kane released a statement on social media, thanking his former team and the Chicago family, stating, "I'm so thankful for everything the city, the Blackhawks organization, my teammates and the fans have done for me and my family over the last 16 years—the support was constant from day one and Chicago will forever be home for us."
"This has been an emotional time for me and my family, but I feel this decision puts me in the best spot to immediately win another Stanley Cup."
"This isn't about me leaving the Blackhawks, but this is an opportunity for me—the Blackhawks did everything they could to put me in a great position and I will forever be grateful. It is bittersweet to leave a place that is so special to me, but I will always carry the memories we made in Chicago."
"I will miss the roar of the United Center, the deafening sound of the anthem and the people of Chicago. Together, we made memories that will last a lifetime like the three Stanley Cup Champions banners that will forever hang at the United Center."
"I look forward to this next step in my career and will forever be appreciative for all I have received from the Blackhawks and Chicago." "Chicagooooooo – There are simply no words to express my family's love and appreciation for the Blackhawks organization…"
"…my teammates, this city and the greatest fans in the world welcoming me here since being drafted in 2007. Thank you for giving me a chance and supporting me like your own through 1,297 games played in the most iconic sweater, including 3 Stanley Cups and thousands of memories to last a lifetime."
In case you missed:
Sidney Crosby celebrates 13-year Golden Goal anniversary reflecting on 2010 Olympic Games in Vancouver
WATCH – Brady Tkachuk CHALLENGES Red Wings bench yelling "Who f***in wants it?" following electrifying goal in Senators 6-1 win