Minnesota Wild winger Ryan Reaves recently shared his experience with the New York Rangers before they traded him to Wilds. Prior to Tuesday's upcoming game between his present and former NHL teams, the 35-year-old pushed back on trade rumors, calling them to be half true.
Though GMs are not obligated to share possible trade concerns with the player themselves, there should at least be an open line of communication. At the very least, Reaves deserved open communication on how the Rangers went ahead with trade talks. 
The Rangers scratched him 8 out of 10 games in a month, before trading him to the Wilds on November 23 in exchange for a 2025 fifth-round draft pick. Reaves favorite way of life was "You go where you're wanted", and he did exactly that. He stated that he liked the Wilds and before the Rangers could do that, he asked for his trade to his current team via his agent.
Related: "Going to whoop him up" – Ryan Reaves' fired up for BOXING match against Paul Bissonnette post-retirement
Ryan Reaves expresses his feeling about Wild trade from Rangers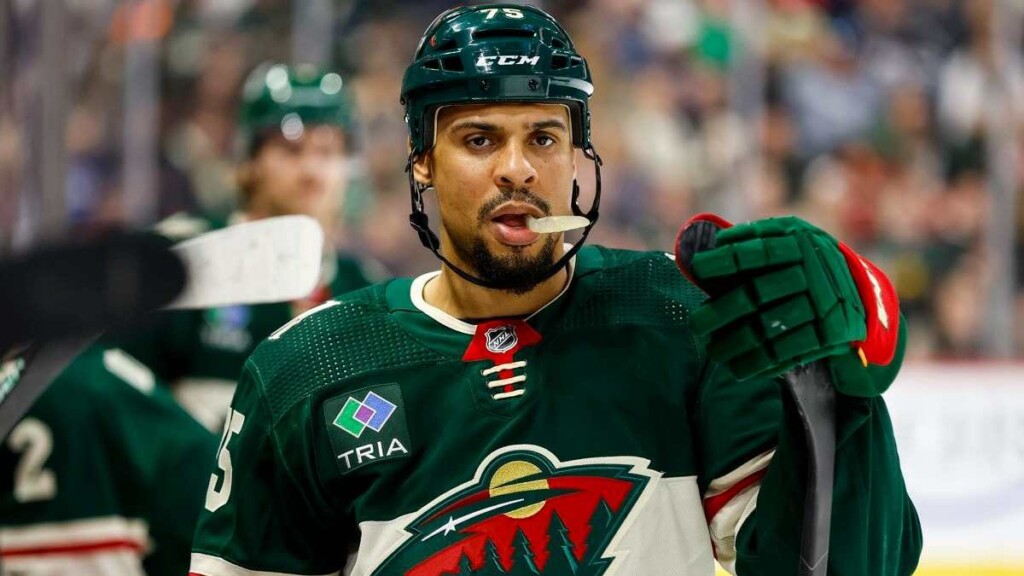 Prior to facing off against Rangers on Tuesday at Madison Square Garden, Ryan Reaves noted, "That's a half truth and a half lie". "I had been scratched a little bit and I asked what was going on. They said, 'You're not going to be playing every game.'" 
"Then I talked to my agent and he found out that there was a trade that was being worked on for a while already with Minnesota. Once I heard that, well, if you're trying to trade me, I'm not going to stick around just to wait and linger and wait for something else to happen."
"If you're trying to trade me, you don't want me, so then I'm going to push it forward and ask for a trade. But I'm not the one who put it in motion, we'll put it that way." Regarding his game attitude, he said, "I think I've always been honest with my game and with myself to management and coaches".
"For something like that to be going on and not communicated to me, it was a little frustrating. Left a little bitter taste in my mouth, for sure. It's a business, it is what it is. I ended up somewhere where I'm wanted and I'm happy."
When asked how Rangers coach Gerard Gallant felt about Ryan's leave, he noted, "I don't know how to answer that. A little surprised." In the upcoming match, Reaves is fully ready to take 1 or 2 of his former teammates on the ice.
He said, "I'd be happy to go two-on-one, to be honest". "That's what it's gonna take. You can write that wherever you want to write it." It'll be an interesting match that not only Ryan but also the fans are eager to see.
In case you missed:
Sidney Crosby along with Penguins attend Kris Letang's father's funeral despite gruesome schedule, NHL Twitter reacts
Matt Murray's cheating scandal resurfaces as NHL scrutinizes goaltenders' behavior as unacceptable