Minnesota Wild goalie Marc-Andre Fleury prepared a flashy welcome for his long-time friend and new team joinee forward Ryan Reaves. Just like Sidney, these two are also close friends and teammates who know their own quirks all too well. Unlike the previous time with Sidney Crosby, Fleury toned down his prank rate a bit.
Last time with Crosby during the NHL Media Tour, the goalie tapped his equipment in the locker room and even went as far as to hide a water glass under his helmet. He cheerfully commented that it retaliated against Crosby's attack when the Penguins captain gummed the latter's gears.
During the forward Ryan Reaves interview, Fleury tossed a shirt in his face. Reaves couldn't react as he was on camera, but he did sneak a glance only to find out the prankster smirking at the corner. At least a flying shirt was better than finding his gears all gummed up or dripping water.
Also Read| Prank battles continue in full force between Sidney Crosby and Marc-Andre Fleury during NHL Media Tour
Marc-Andre Fleury and Ryan Reaves reunited after team acquired forward last week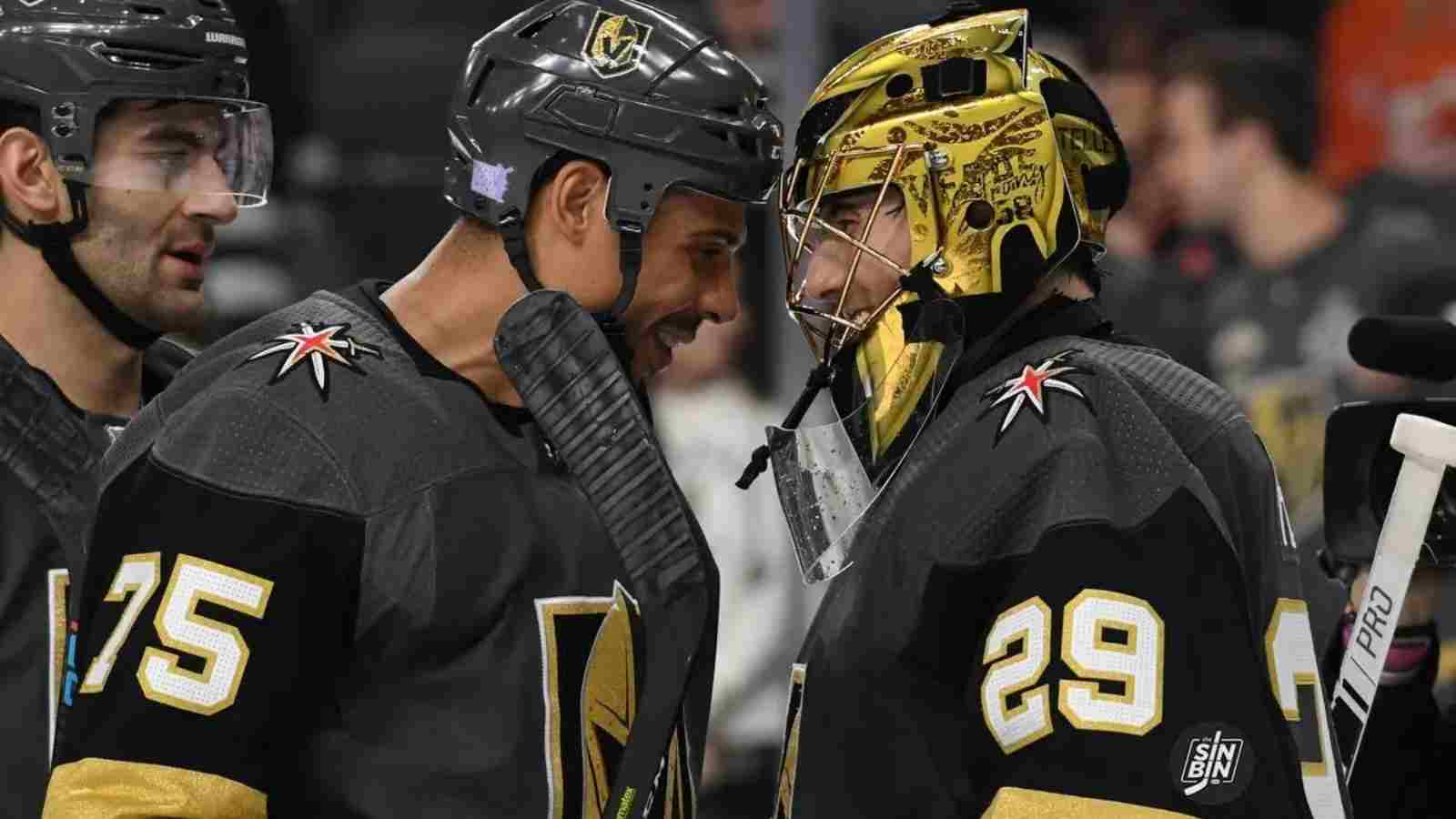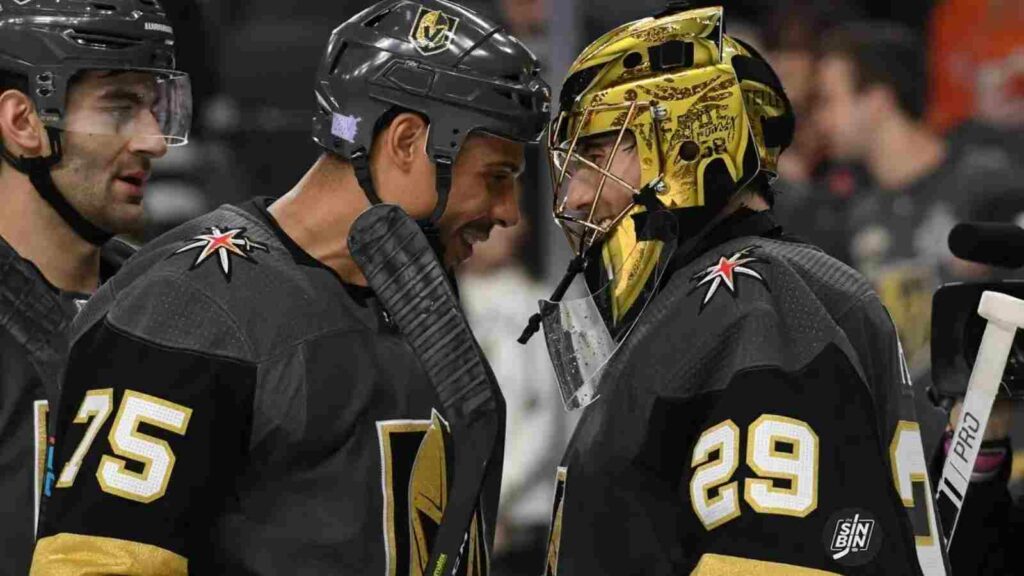 Both Marc-Andre Fleury and Reaves were former teammates back in Vegas Golden Knights. The duo reunited after Wild acquired the 35-year-old forward from the New York Rangers on Wednesday. The couple was famous back in the Knight days.
Wild GM Bill Guerin said, "Obviously, he was a popular player there. He did a lot of good things for that team but, you know, hadn't been playing on a regular basis of late. But for us, I just feel that what Ryan brings as a player, the way he plays his role is elite. And, more importantly than that, or just as importantly as that, he brings a lot of energy.
"He's just always full of energy. He's a big personality. I think right now, that's something our team really needs. I mean, we've always had good guys, good teammates, and things like that. I just feel like we could use you know, a little shot of that, and I think he definitely supplies it."
Reaves accumulated a point range of 54 goals, 60 assists in 114 points with 992 penalty minutes in 767 regular-season games with St. Louis Blues, Pittsburg Penguins, Knights, and Rangers.
He further recorded 8 points with 3 goals and 5 assists in 102 Stanley Cup Playoff games. Now with Reaves reunited with his former buddy, things are sure going to get light up in the Wild's team.
Also Read| NHL sends shockwaves through Twitter over TRANSGENDER and NON-BINARY comments
Also Read| WATCH: Penguins join Evgeni Malkin's bizarre pre-game routine before his 1,000th NHL game
Do follow us on: Facebook | Instagram | Twitter