Following a devasting knee injury that kept him out for the whole of last season, Colorado Avalanche captain Gabriel Landeskog is expected to miss out the whole of the regular season this time out as well. The question now arises, will he be able to return for a Stanley Cup run in 2024? While the answer to that is not known, the Avs captain though is positive and has kept his morale high on this huge road to recovery.
Recently his general manager Chris MacFarland gave a positive update regarding his injury. The GM did not put a timeline on his return but was optimistic that the team leader could be back on the ice field during the playoffs.
The 30-year-old forward was present at the site of the training camp on Wednesday. This was his first appearance since his knee surgery around four-and-a-half months ago. While his surgery was successful, he still has not been cleared by his doctors to skate. According to reports from AP, he is expected to see his surgeon in November. A decision regarding his future will then be taken.
While he was overlooking how his team moves ahead he spoke to the media and claimed that he sees a cleaner path in front of him. "First and foremost, I feel really good. It's been a really good process so far," the Avalanche captain said while starting off. He expressed how hard it gets at times but waived that off and gave the reason for how he mentally prepared himself for this situation.
Related: WATCH: Sidney Crosby 'The Next One' surprises Penguins fans by delivering 2023-24 season tickets to their doorstep
Gabriel Landeskog explains how he kept his morale high after surgery
Injuries are the most unfortunate part of sports. It has destroyed several great careers with some players being forced to retire due to its severity. Luckily for Gabriel Landeskog, he is not expected to hang up his skates because of it. After missing the whole of last season, there had been rumors about his potential retirement. The Avs captain has waived that off and is looking forward to his recovery.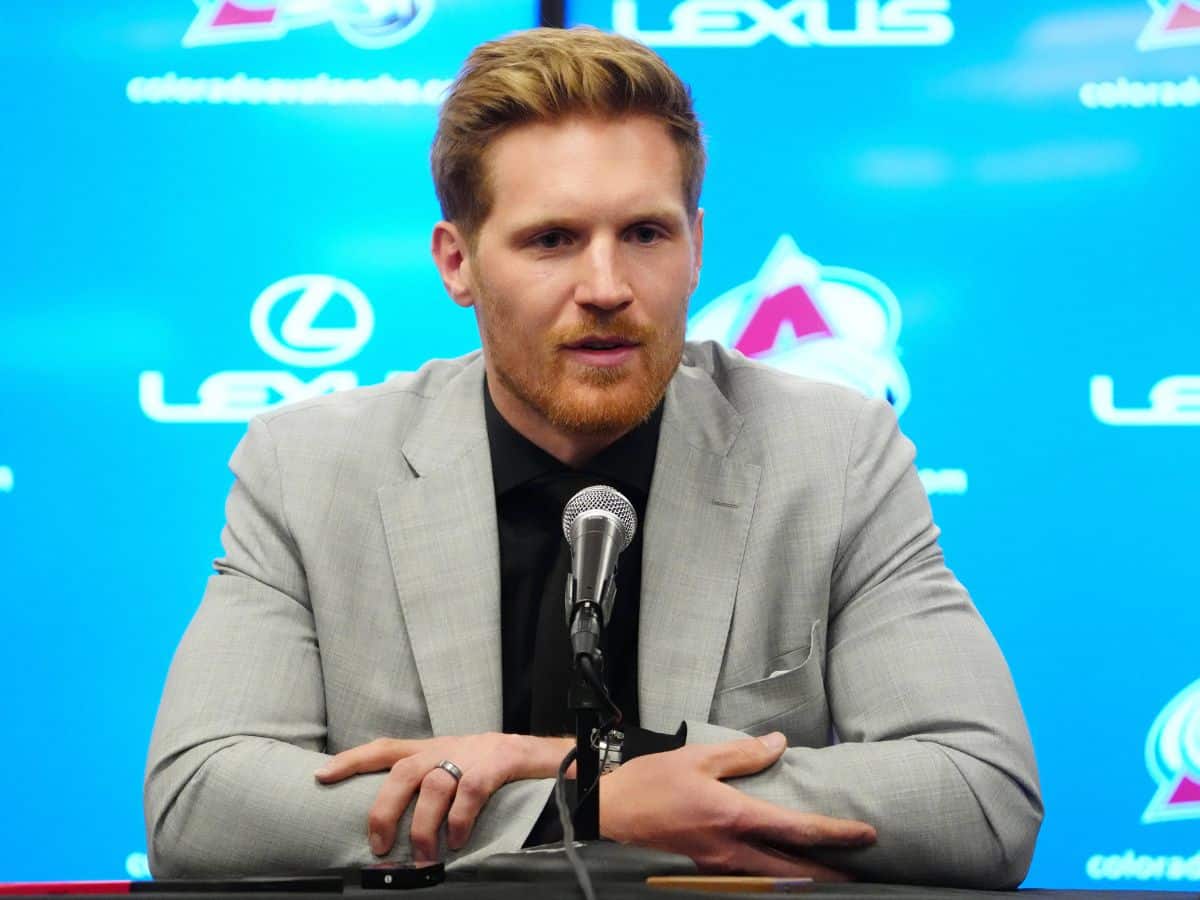 "It sucks not being a part of it," he admitted on missing games. "I think I have digested that part of it for the last 4 1/2 months and knowing that I wasn't going to be a part of it, has made it a little bit easier… It's being really good and It's fun seeing everybody especially my teammates," Landeskog said.
His potential return has also seen the team not name a new captain. As per Coach Bednar, he was not sure how to appoint their new leader or just give someone the temporary role. Landeskog has been the leader of the team since 2012 when he was 19. This could be a major reason behind the decision of Bednar. There is no doubt that the fans are eager to see him back on the ice field and the Avs would be hoping, this day comes soon.
In case you missed it: