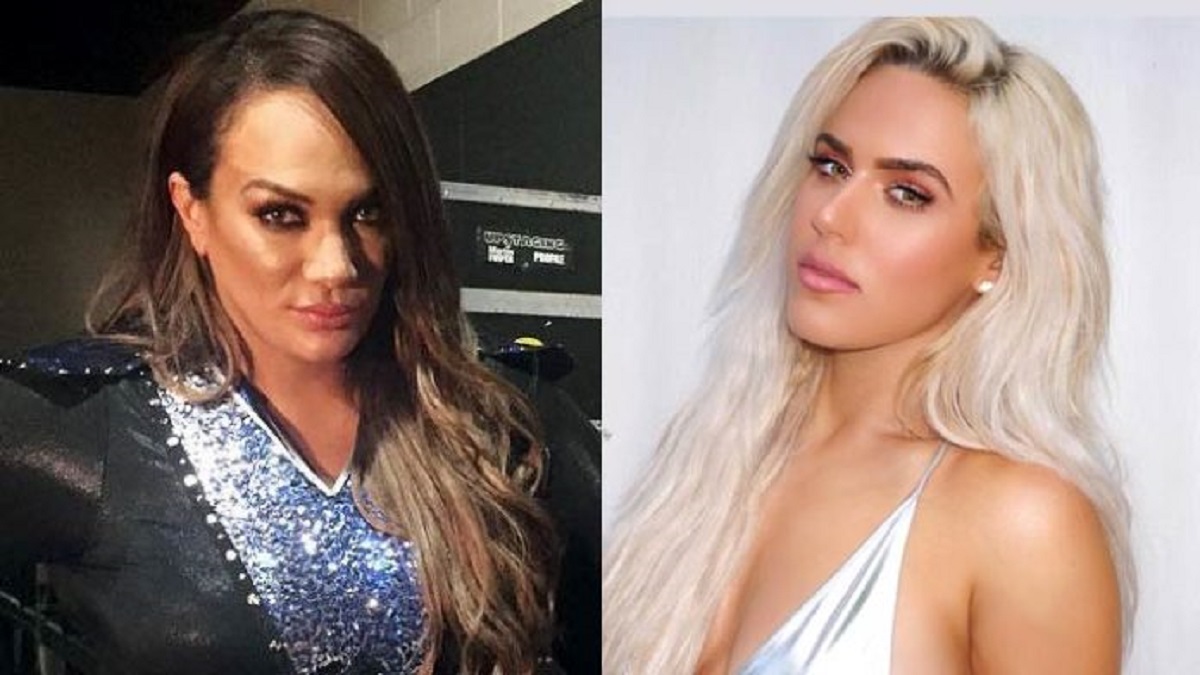 One half of the WWE Women's Tag Team Champions, Nia Jax has been ruling the social media since her awkward spot on WWE Raw. Jax has been taking all the reactions sportingly, and had made a hilarious tweet referring to the spot.
Even though she has been handling the reaction to the spot well, her dislike for Lana is not reducing at all. Their rivalry began last year. Even when they are not feuding inside the ring, they continue to entertain the WWE Universe with their Twitter banter.
Lana recently posted an image of her and Nia Jax, through which she is checking on Jax's rear. This was posted after Jax fell on her rear for the second time. This happened during an episode of WWE Smackdown. Jax and Baszler had gone to confront Banks and Baszler, where she fell again on the apron.
After Lana tweeted the hilarious image, trolling Jax, she responded. Jax mentioned that Lana had liked her own tweet. She called out Lana for being self-obsessed.
Jax and Lana will meet each other at Elimination Chamber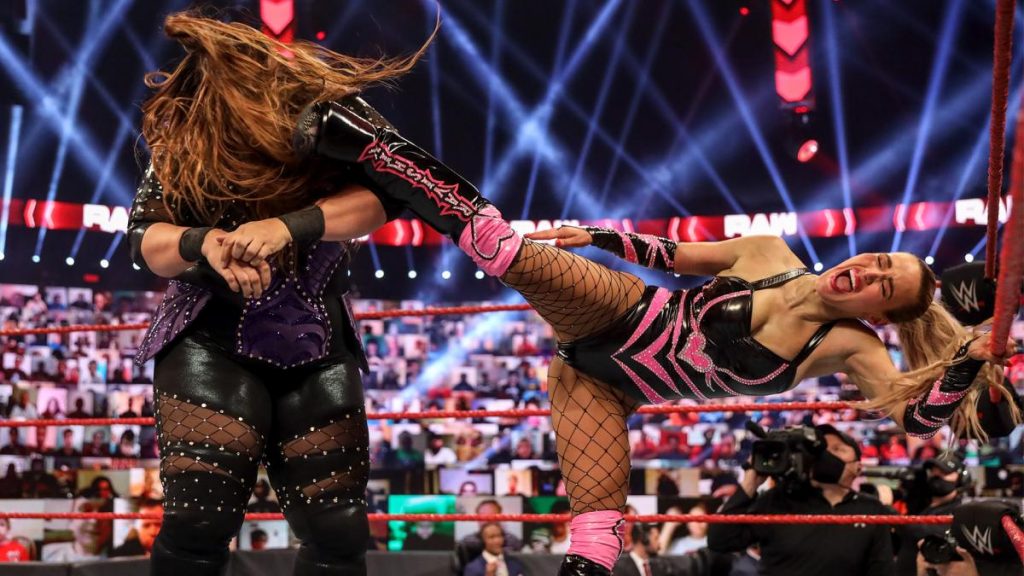 Lana and Naomi are the No.1 Contender's for the WWE Women's Tag Team Championship. Jax and Baszler are the current title holders. The two teams will be clashing at Elimination Chamber.
This is Lana's second chance to win these titles. She was supposed to fight for them at WWE TLC, but she was injured before the PPV. Now she has earned her second chance, and if she manages to win, it will be her first WWE title.
Also Read: Finn Balor retains the WWE NXT Championship