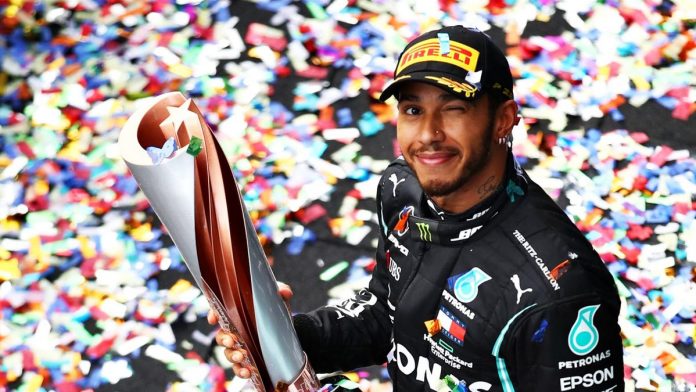 There was a lot of fuzz generated when Mercedes and Lewis Hamilton delayed their contract saga. But even after the Brit put pen to paper for his 1-year contract extension, there were still some talks about him not being happy. Former teammate Nico Rosberg felt that, even if it is the case, it will surely not let Lewis Hamilton be distracted from his goal of winning an 8th Championship.
Mercedes endured a troublesome pre-season testing phase in Bahrain. This saw them finish at the bottom of the pile in terms of laps completed. The reliability issues which plagued them throughout the three days will need to be resolved by the German team before the season starts.
Having said that, Lewis Hamilton has been very dominant since he switched from McLaren to up-and-coming Mercedes in 2014. He has won six out of the last seven world championships and would have won in 2016 if it were not for Rosberg.
Nico Rosberg on Lewis Hamilton winning his 8th title
In a segment for Sky Sports F1 on their YouTube channel, Rosberg stated that Lewis Hamilton will not let his one-year contract distract him from his goals for 2021.
"I'm not sure about that. Who knows? I can't imagine for him as well. He's quite ok with that. It gives all the flexibility at the end of the year. So, I dont know, I don't think it's going affect his performance this year. I mean come on why should it."
Rosberg also addressed the role of Toto Wolff behind the implementation of the driver salary cap and how it would affect the Brit.
"From that point of view, thats not going to go down too well with Lewis that its his team boss that may be the driving force in this. However, still Lewis is not stupid and he'll also understand where Toto is coming from in that sense. And still it's not gonna hurt his performance on the way to becoming the greatest of all time statistically and beating Michael Schumacher for that 8th title." 
Also Read: Pierre Gasly reveals why being at Red Bull was a difficult…