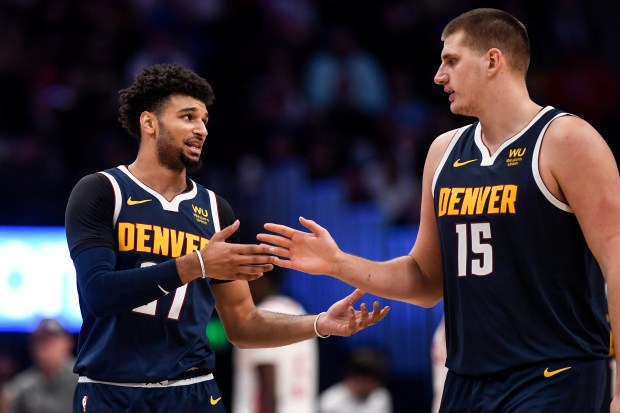 Nikola Jokic struck his career's 50th triple-double as he led his team, Denver Nuggets to rout over Milwaukee Bucks in their latest encounter. Jokic poured in 37 points, 10 rebounds and 11 assists as the Nuggets ended Bucks' 5-game winning streak in emphatic style. This was Nikola Jokic's 9th triple-double of the season. Jamal Murray added 24. 
Talking about the Milwaukee Bucks, Giannis Antetokounmpo had 27 points and eight rebounds for Milwaukee as the Bucks finished an eight-game homestand in which they went 5-3. Khris Middleton added 20 points. Denver handed Milwaukee its most lopsided loss of the year and shot 55.8%, the highest field-goal percentage by any Bucks opponent this season.
Nikola Jokic inspires Nuggets to top Bucks
The only other NBA player to collect at least 50 triple-doubles while primarily playing center was Wilt Chamberlain.
"It just speaks to his greatness.," Nuggets coach Michael Malone said. "The guy doesn't get fatigued. He doesn't get tired. When he was out of the game, he was in the huddles, he's on the bench imploring his teammates to rebound and play defense and move the ball. When your best player is doing that, that really sends a message."
The Bucks were held below 100 points for just the third time this season. Their 97 total points were one off their season low as they struggled early.
Antetokounmpo had his string of four straight games with at least 35 points end. The reigning two-time MVP was one off the team record owned by Kareem Abdul-Jabbar. Who scored at least 35 points in five straight games on two separate occasions during the 1972-73 season. 
Also Read: Kemba Walker leads Boston Celtics past Kawhi less LA Clippers