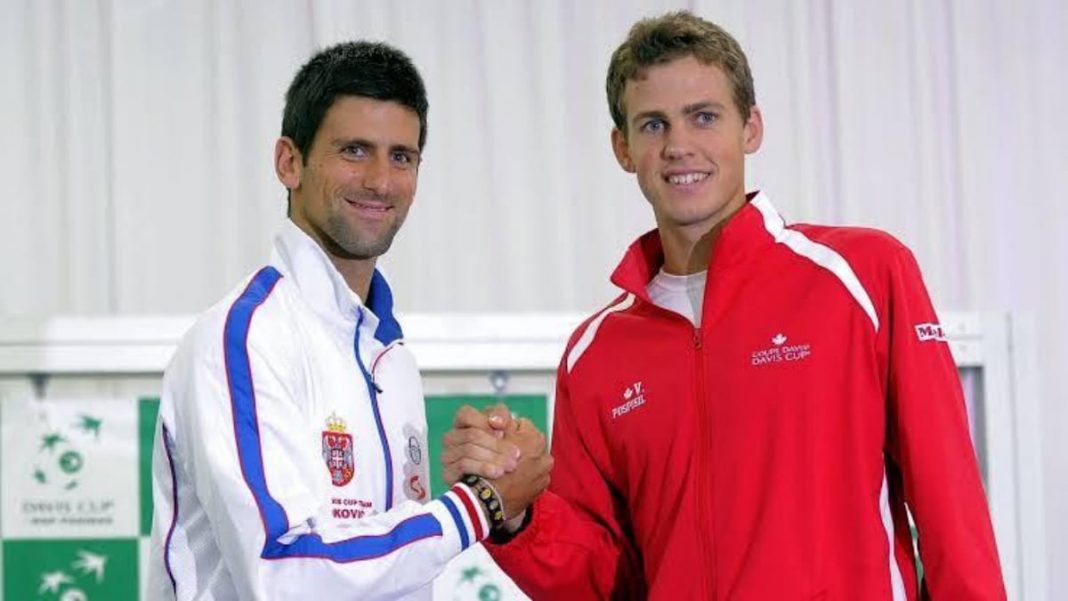 Vasek Pospisil has had a torrid time this week, after being yelled at by the ATP Chairman, Andrea Gaudenzi at a meeting on Tuesday and incurring a point penalty during his first round loss at the Miami Open 2021. Pospisil co-founded the Professional Players Tennis Association (PTPA) alongside Novak Djokovic for which he has been criticized by members of the ATP Council.
However, the Canadian has received a lot of support from his fellow players on tour, who are in the fight to get better treatment from the ATP Tour. Pospisil's was docked a point after his meltdown on-court during his first round match against Mackenize McDonald. The Canadian tried to explain to the chair umpire, Arnaud Gabas the reason for his behavior was because of the events leading upto the match.
"What's happening today?," Pospisil started. "For an hour and half yesterday, the chair of the ATP [expletive] screaming at me in a player meeting, for trying to unite the players. For an hour and a half. The leader of the ATP. Get him out here.… F***ing ***hole," he said.
"That's enough," Gabas said. "If you need to say something to him, then do it outside this court, please," he added.
"Why am I supporting this [expletive]… If you wanna default me, I'll gladly sue this entire organization," Pospisil exploded.
Despite his actions, Pospisil realized that he stretched things a bit too far and apologized for his reaction.
"I want to sincerely apologize for my behavior on the court in Miami earlier today," he wrote. "I disrespected the game I love and for that I am truly sorry. By way of explanation, I felt deeply unnerved during a meeting between players and ATP executives last night, and I underestimated the toll those emotions took on me until I stepped onto the court today," Pospisil added.
Vasek Pospisil earns the support of fellow players
Vasek Pospisil earned the support of his peers who defended the Canadian for his actions. The likes of Novak Djokovic, Milos Raonic, John Isner were among the top players who stood alongside Pospisil.
The PTPA was formed in August last year with a view to give the players an additional platform to voice their opinions. However, the organization has faced a lot of criticism from the tennis world, with the likes of Rafael Nadal and Roger Federer calling it a move to divide tennis.
Also Read: Vasek Pospisil gets dramatic at the Miami Open 2021; abuses ATP Chief Andrea Gaudenzi and apologizes later