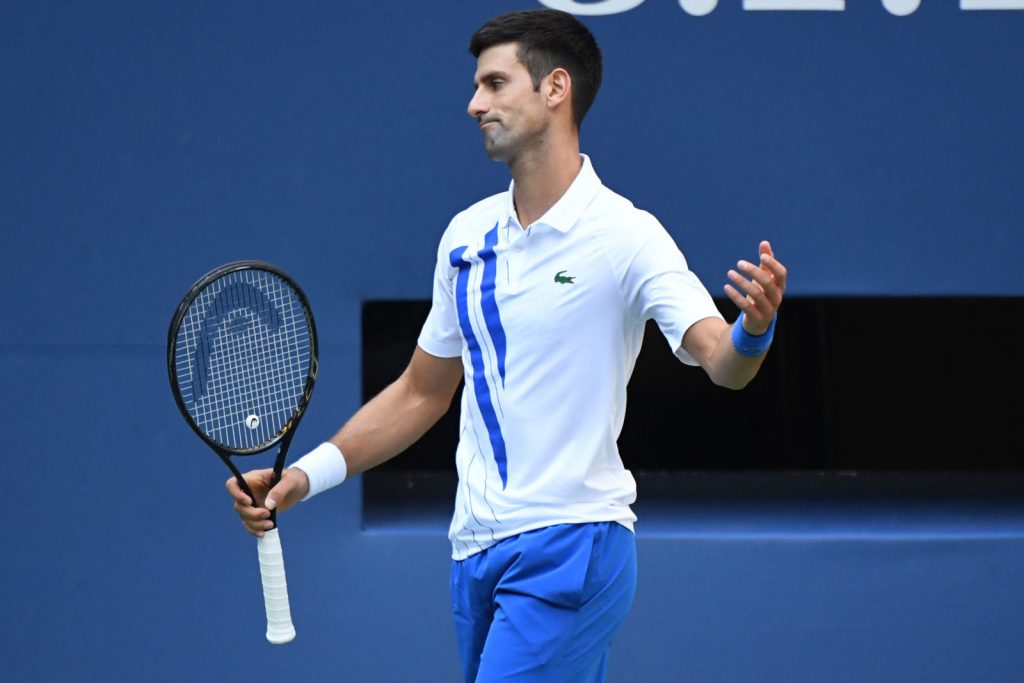 World No.1 Novak Djokovic shocked the world of tennis after mistakenly hitting a lines judge with the ball during the US Open.
A week later, Novak reflects at his action whilst preparing to get back on the court at the Italian Open in Rome. While speaking to the press, Novak expressed his unfortunate fate that ended his undefeated run in 2020.
Novak Djokovic says, "cannot guarantee that I will never ever do anything similar"
The Serbian star is always realistic, his latest remark may leave you puzzled but he bows before the fate. He spoke in french to the press at Rome, the following is a translation from the same.
"It was a shock to finish the US Open like this. It's the first time in my career that something like this has happened. I accepted it and moved on. I was sorry for the linesman, I checked that she was okay," he said.
The world of tennis has since been in a debate if the default was fair or not. Meanwhile, the Serb skipped the post-match press conference at the flushing meadows and only shared his thoughts through social media. This is the first interview where Novak faces a camera as he looks back at the events.
Novak also spoke about the lines judge who got death threats after the incident. The long debate on the court between the organizers and Djokovic ended with a decision of default. This is the first time Novak has ever faced it since he began his career in 2003.
"The rules are clear. I accepted it and had to move on. That's what I did. I cannot promise or cannot guarantee that I will never ever do anything similar to that in my life. I'm going to try my best, obviously, but anything is possible in life," Novak said.
However, he acted just like another human being and declared he may end up making a similar mistake again. It was unintentional from Djokovic yet the ball hit the line's woman. He also stated that life is rather unpredictable and he cannot promise this will never happen again.
At the Italain Open, Novak enters as the top seed and is awarded a bye in the first round. He will try to reign the courts in Rome.
Also Read: The only goal is to surpass Roger Federer's record and win more slams: Novak Djokovic