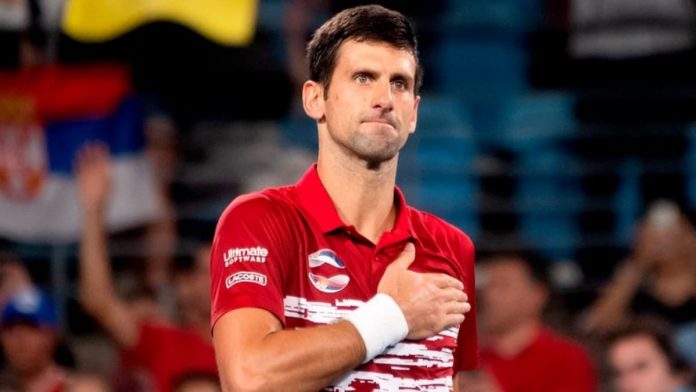 Novak Djokovic, world number one has achieved almost every possible feat in tennis. The Serbian recently surpassed Roger Federer with most weeks at the top of the ATP Rankings. Last month, he lifted his ninth Australian Open title and his 18th overall, just two behind the likes of Roger Federer and Rafael Nadal.
However, just like every tennis player faces ups and downs in their tennis career, Novak Djokovic also endured a lean patch where he thought of quitting tennis altogether. In a podcast with Chervin Jafariyeh, Djokovic recalled one instance when he thought that his world was falling apart.
Novak Djokovic entered the French Open 2010 as the third seed and defeated the likes of Evgeny Korolev, Kei Nishikori, Victor Hanescu and Robby Ginepri on his way to the quarterfinals. However, his journey was ended by Jurgen Melzer who defeated him in five sets with the score reading- 3-6, 2-6, 6-2, 7-6, 6-4. The Serbian lost the match despite having a two sets to love lead.
"I felt like my world was falling apart, my dreams were shattered and that I was not good enough to achieve what I wanted to," the Serb recalled. He revealed that he shed a lot of tears after the match and was in a bad place.
Novak Djokovic recalls how he felt after the French Open loss
Novak Djokovic revealed that after his loss against Melzer, he felt as if he had "hit a wall and can't go any further". The Serbian was grateful to his coach and trainers who allowed him to vent out his frustration.
Djokovic revealed that his coaching staff allowed him to cry and get rid of the baggage of emotions he felt. This helped him to get rid of all the negative thoughts, and helped him rediscover his love for the sport. Just months after his French Open loss, Novak Djokovic surprised the tennis world in 2011, by winning three Grandslam titles and ending the year as world number one.
Also Read: WATCH- Novak Djokovic addresses fans with a customized 'polo' after his historic world no.1 feat