When 20-year-old Olivia Dunne discovered that she has a larger Instagram following than renowned swimmer Michael Phelps, she was astounded. Olivia Dunne has gained a reputation as an impressive gymnast and enjoys significant support on various social media platforms. Her exceptional abilities solidify her position as one of the most admired college athletes. People believe she has a value of $3.1 million.
Dunne is highly popular among individuals who eagerly await her every post, be it about her vacation or preparations for LSU gymnastics. Most individuals think Michael Phelps is the finest Olympic competitor ever, indeed in spite of the fact that a few individuals might oppose this idea. He won many gold awards in the Olympics and world championships, which made him very successful and powerful.
When compared to Olivia Dunne, the former swimmer's Instagram following is significantly different from Olivia Dunne's by a million. Phelps has a about 3.4 million-follower base on social media, but Dunne has a fan base that is about 4.4 million, which is a much greater number.
Sports Illustrated recently had a conversation with Dunne. Between her and Michael Phelps, Dunne was tasked with figuring out who had a bigger Instagram following. She gave a firm reply, "Michael Phelps. For sure." A closer look revealed that Dunne's claim was untrue. She was astonished to learn that in this area, she was superior to the swimming champion. "No way, there's no way. That's crazy". She exclaimed.
Related:Breckie Hill's FEUD with gymnast Olivia Dunne takes DRASTIC turn as TikTok user pulls in MLB sensation Paul Skenes in scuffle
"To see a woman winning? People sometimes have a lot to say": Olivia Dunne talks about how she handles negative comments or feedback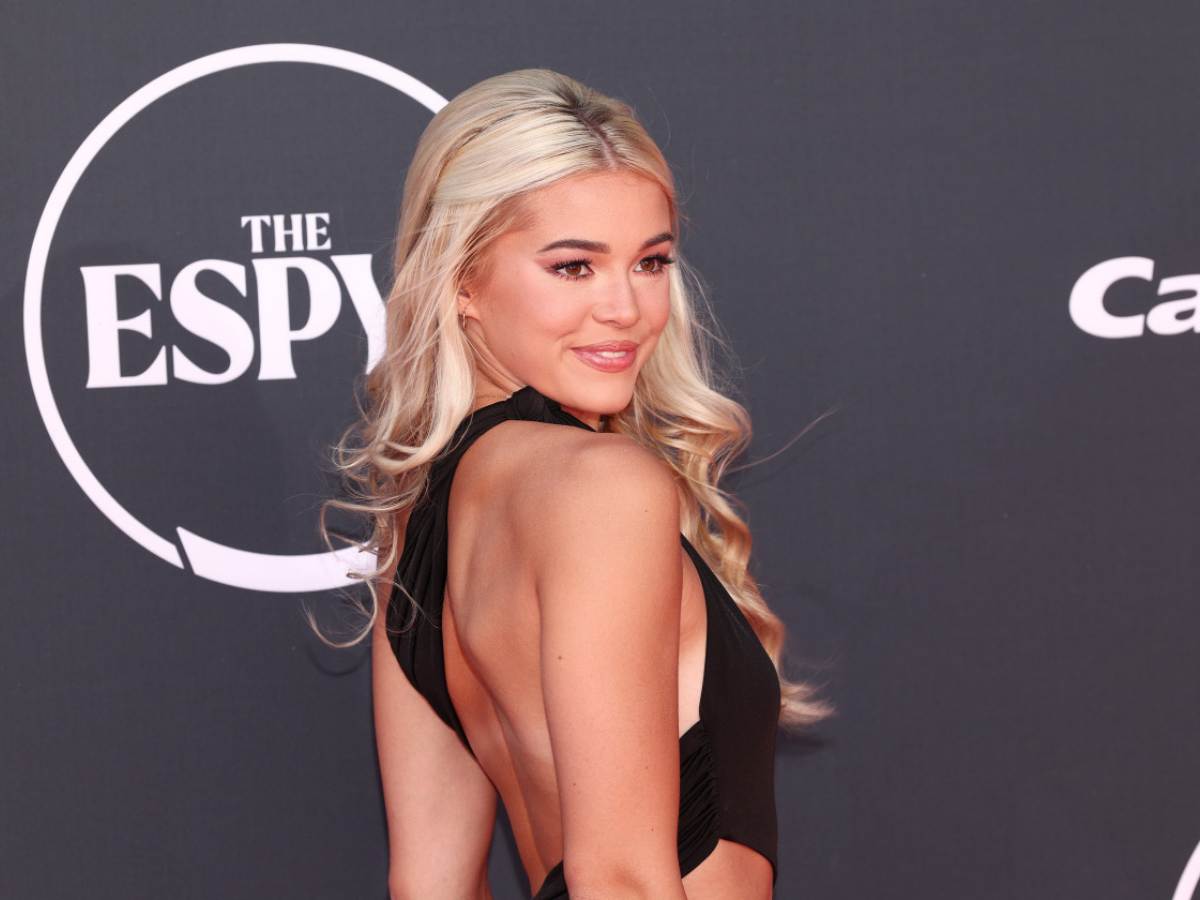 Olivia Dunne, who is well-known for her athleticism and social media following, is frequently the target of disparaging remarks made online. Many people like to make fun of the gymnast because they don't like how she looks and think she can't do gymnastics.
She frequently ignores insults and focuses on herself in spite of the fact that they are directed at her. In a July interview with Elle, Olivia Dunne spoke about how she deals with criticism. The gymnast said, "To see a woman winning? People sometimes have a lot to say".
Dunne pointed out that women who perform excellently and attain success face a higher prevalence of critical comments and messages on social media in comparison to men. Despite facing criticism, she strongly advocates for embracing activities that bring us joy.
Although I prefer not to employ foul language, the most effective method of thwarting someone is by consistently achieving success in your endeavors. Your achievements and passion for what you do will overshadow any negativity.
In case you missed it:
Olivia Dunne CELEBRATES remarkable 22-year friendship with Elena Arenas through heartfelt message on birthday
LSU star Olivia Dunne SUPPORTING baseball star Paul Skenes at first minor league game fuels whispers of romance online