Choosing to spend their date night together, Olivia Dunne and Paul Skenes, both avid Tigers supporters, headed out for a fun-filled evening. Olivia Dunne was featured in Paul Skenes' Instagram photo after he was selected by the Pirates in the 2023 MLB Draft. Watching LSU's 34-31 win against Arkansas in Baton Rouge was a source of delight for the couple.
'Back in the boot' was the caption given to the picture by Paul Skenes. This event is thought to be the initial instance of him being seen together with Dunne. Olivia Dunne, who has recently entered her final year at LSU, stated, "My heart."
Before the game started, the 20-year-old Sports Illustrated Swimsuit model captured an image of herself and posted it on Instagram, where her 4.4 million followers could see it. Olivia Dunne, someone who really loves and supports, expressed her excitement about the game today.
In the photo, she is seen donning a yellow dress alongside white cowboy boots. After announcing it a month ago, Paul Skenes took to social media to confirm his relationship with Olivia Dunne in a recent post.
Paul Skenes discussed the increased bond they have formed as a result of receiving more focus during the conversation with the Pittsburgh Post-Gazette. He said sometimes, it can be annoying to have to go somewhere. It is very likely that if any of us went alone in Baton Rouge, we would meet people who ask for a picture or a signature.
"It's amazing to be able to talk about this. She understands. My utmost wish is for her to be able to join us at a baseball game and have a wonderful experience. It really bothers me. I can't control it. She also does not. I have hope that as I make progress towards higher levels, things will get better, but it is something I hope for her," Skenes noted.
Related:Olivia Dunne and Paul Skenes IGNITES stardom as 'ultimate power couple' in world of sports, redefines celebrity relationship goals
Paul Skenes' journey to Major League Baseball and his relationship with Olivia Dunne
Paul David Skenes, an athlete, showcases his baseball skills while representing the Pittsburgh Pirates. Being a member of both the Air Force Falcons and the LSU Tigers, he played college baseball. The birthplace and hometown of Skenes is Orange County, California. During his time at El Toro High School, which lasted for three years, he dedicated himself to playing baseball.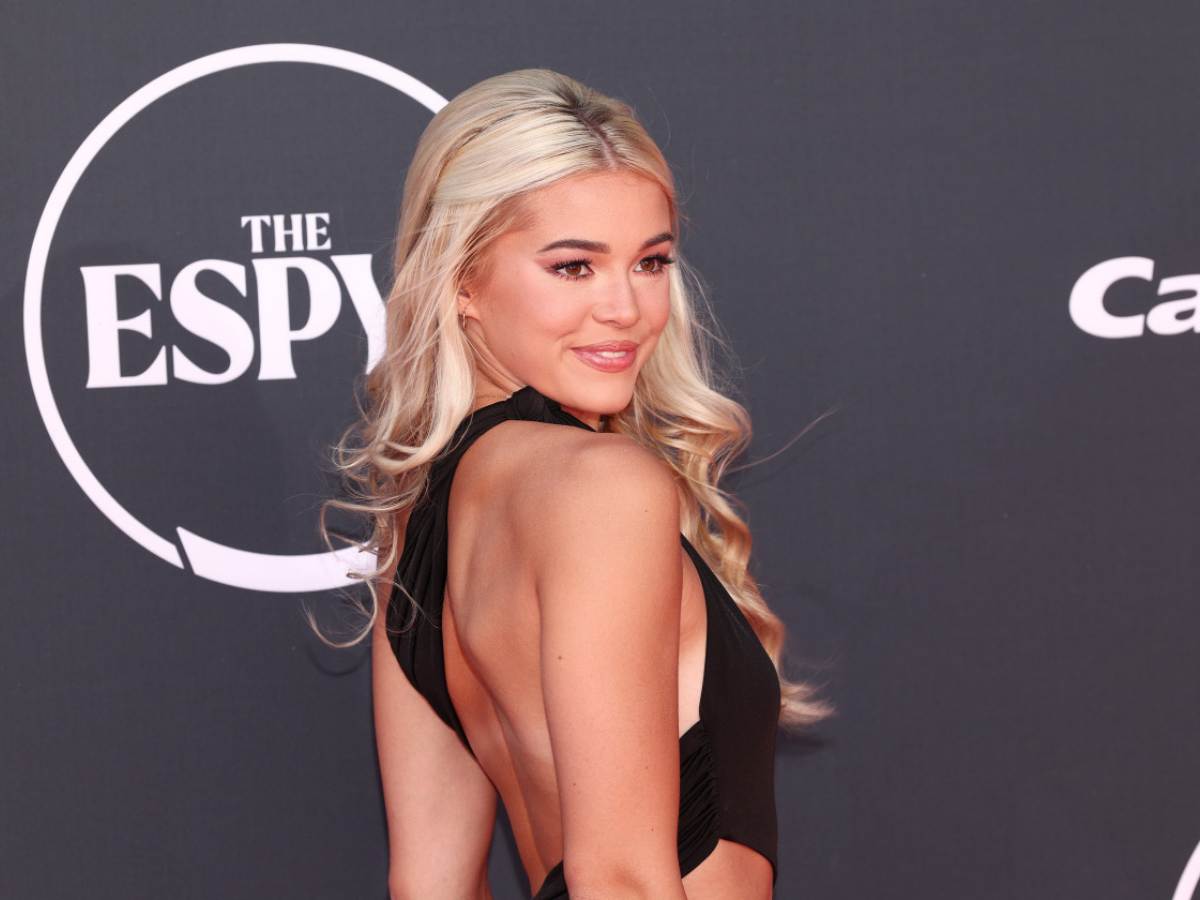 A substantial signing bonus of $9.2 million has been agreed upon by Skenes and the Pittsburgh Pirates. The Falcons benefited greatly from his exceptional pitching abilities, leading to multiple accolades bestowed upon him. He was honored with the John Olerud Award, named Co-Pitcher of the Year in the Mountain West Conference, and selected as a Co-Freshman of the Year by Collegiate Baseball National.
In August, Paul Skenes made a public announcement about his relationship with Olivia Dunne. In the past, Paul Skenes engaged in baseball playing. "In reference to being back in the Boot, Skenes posted a picture featuring Olivia Dunne." This could possibly be their first appearance together.
Olivia Dunne is considered the female athlete who makes the most money in college sports. Her worth from name, image, and likeness is valued at $3.2 million, says On3 Sports. Regarding Skenes, a pitcher who is 21 years old, was promoted to the Pirates' Double-A squad, the Altoona Curve, in August. In his debut game in the minor levels, he threw the baseball at a pace of 101 mph. He finished his debut season earlier this month when he was placed on the Development List.
In case you missed it: