On Saturday, one of the most decorated gymnast of all time, Simone Biles walked down the aisle and got married to NFL star Jonathan Owens. This came just a few days after the couple shared their official marriage license on social media signaling their upcoming big day.
The love story of Biles and Owens is like a fairy tale. Their journey kicked off after meeting each other through the dating app, Raya, during the pandemic era. It was Biles who made the first move and messaged him. They soon started spending time with each other. The love between the couple grew with each passing day. In 2022 the lovebirds realized that they are made for each other and decided to get engaged.
Their marriage became the talk of town after Biles shared her bridal shower ceremonial snaps. The 26-year-old gymnast did not reveal her wedding venue at that point. Taking to Twitter she shared her wedding pictures with the caption "I do officially owens,". She has since updated her socials with the handle of Simone Biles Owens, adding his surname to her name.
Jonathan Owens, the Houston Texans safety, has stood like a pillar by her side when she was going through mental health issues in 2020. Biles would decide to withdraw from the team at the time of the finals at the Tokyo Games. Jonathan Owens supported her decision of picking mental health instead of personal glory. This constant support and admiration towards his now wife won hearts and appreciation from fans all around the world.
Related: How did Jonathan Owens meet Simone Biles?
Fans shower their love and jump into the celebrations on Twitter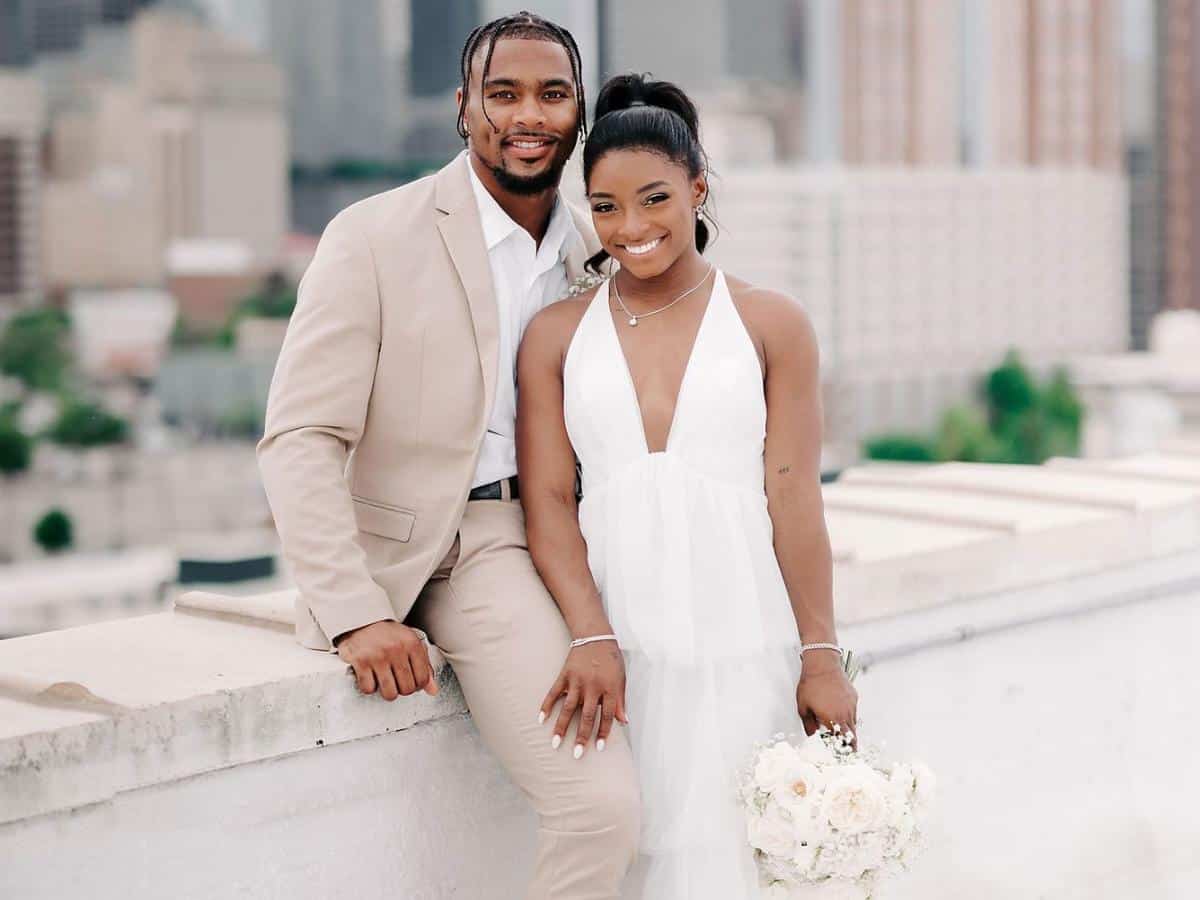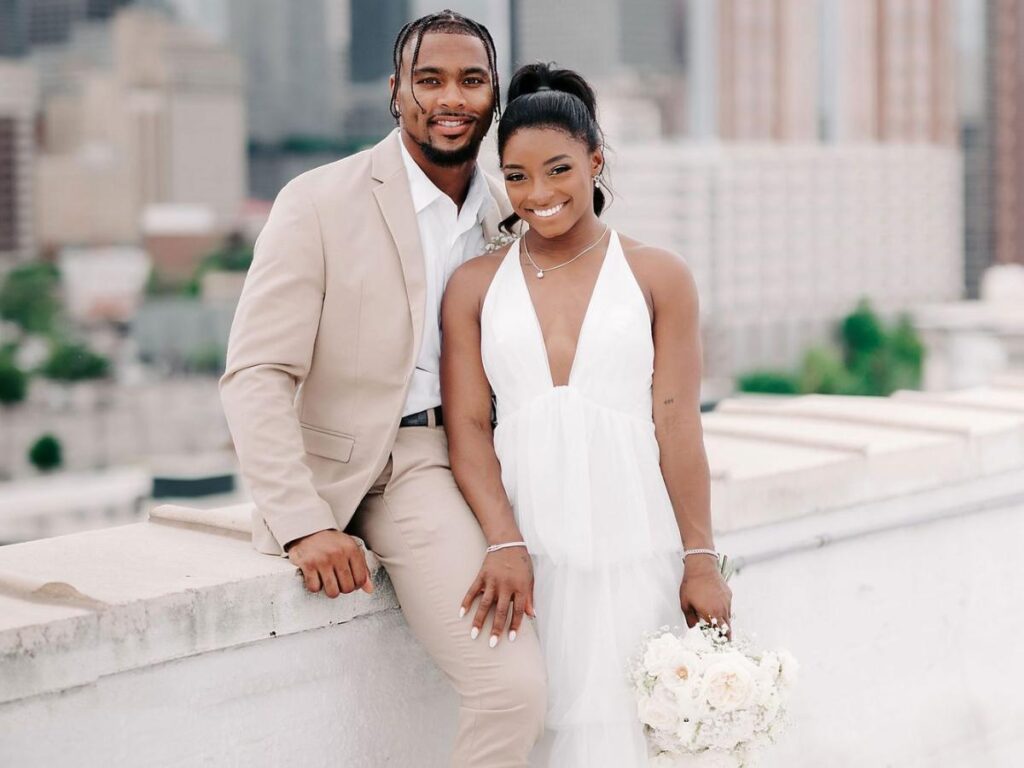 Fans on social media had been eagerly waiting for updates regarding their big day ever since the couple announced their engagement. Last year in April, Simone Biles informed us that their wedding will take place in private with a small guest list. The couple has been really active on the internet. The couple tied the knot in Houston.
Twitter was full of joy as soon as the couple shared their wedding pictures. A flood of congratulations and well-wishes started to flow as their supporters joined in the celebrations. Here are some of the reactions that the happy couple received.
Following the ceremony, the newly wedded couple were later spotted enjoying drinks near a pool. In a Q&A session on Instagram, Biles once revealed her desire to go to Bora Bora.
Located in the South Pacific Ocean, it is a popular destination spot. She will surely like to spend some quality time with Owens there. Whether the couple will pick that place as a honeymoon destination is unclear.
In case you missed it:
Simone Biles raises voice against Uganda's New Anti-LGBT Bill
Simone Biles and fiancee Jonathan Owens to buy a new house together- after buying a $2 million mansion