Rivalries are what make any sport more entertaining. Getting the better of one's arch-nemesis gives a sense of pride and boosts one's legacy. Two of the world's fastest men are about to ignite a rivalry that has gotten real heated up with recent incidents. Italy's Marcell Jacobs and USA's Fred Kerley are set to have developed a rivalry off the racing track.
The two Olympians are found to be in the middle of a war of words on social media. Making an appearance at the "Sprint Culture" video podcast, Kerley was asked to share his opinion regarding Jacobs' presentation at the recent European Indoor Championships. The Italian sprinter finished as runner-up in the 60 m race finishing in 6.50 seconds. This performance helped him rank seventh in the world ranking this year.
Jacobs won a gold medal at the 2020 Tokyo Olympics in 100 m. Last year he won the world indoor 60 m title by finishing in 6.41 seconds. Kerley, who finished as a runner-up to Jacobs in the 2020 event, was not too pleased with his Olympic counterpart. "Indoor is indoor. The real dogs come and play outdoors," Kerley said in his response to Jacobs's performance.
When asked if Jacobs is a "real dog," Kerley would not back down from his comments and said no, he does not think so. Kerley would take another jibe at Jacobs' previous comments without mentioning any name or report. The Italian had mentioned that he is not worried about any American athletes who took home the 100m medals at the World Championships last summer. He was sidelined from the tournament before the semi-finals due to a leg injury.
Related: Why Eliud Kipchoge failed to maintain his form at the 2023 Boston Marathon?
Marcell Jacobs responds strongly to the criticism by Fred Kerley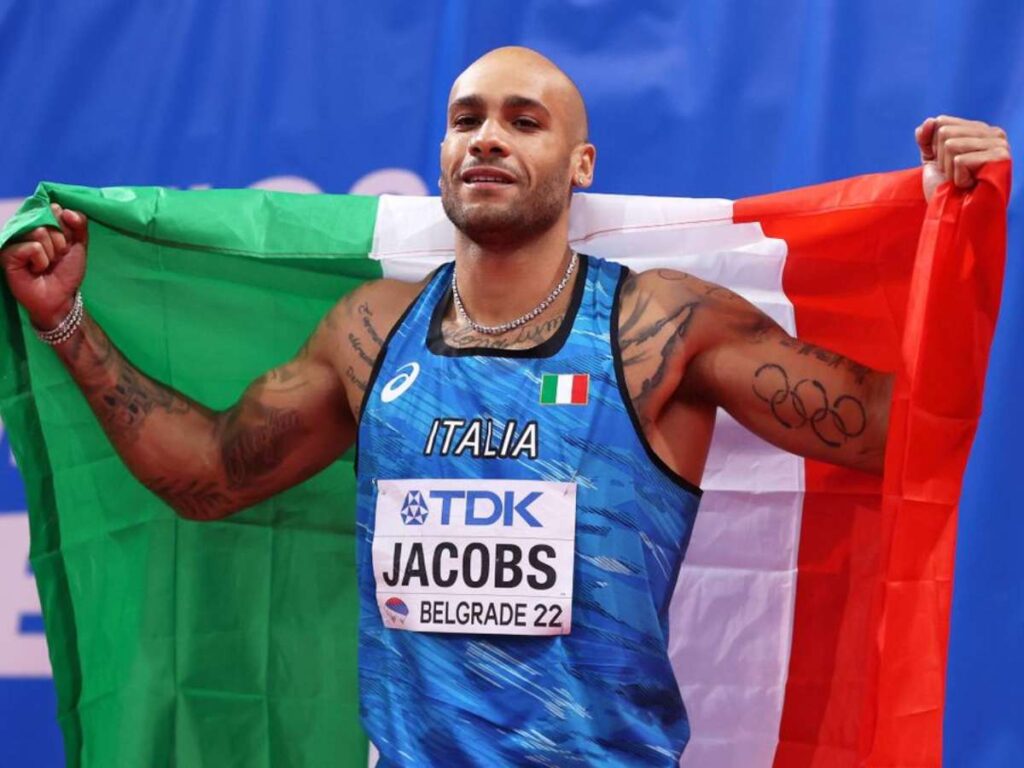 In his response to the comments made by Kerley, Jacobs took to his Instagram stories. He shared posts with captions like "The lion doesn't turn around when a small dog barks" and "Easy run today so as not to scare small dogs." This back-and-forth continued between the two on Monday after Jacob posted another story on Instagram.
In the post, he shared an image of him beating Kerley at the 2020 Tokyo Olympics with a strong caption. "Whenever you want, wherever you want, but remember that when it matters more, it ended like this," he wrote in the caption, indirectly laying out a challenge to the American. Kerley would then tweet at the account of Diamond League, granting him the opportunity in a one-on-one race.
The earliest possible meeting between the two duos could be on the 28th of May in the Diamond League. It could take place in Rabat, Morocco, but an official announcement is yet to be made. It could also be financially challenging to get the two to participate in events unrelated to global championships.
In case you missed it: