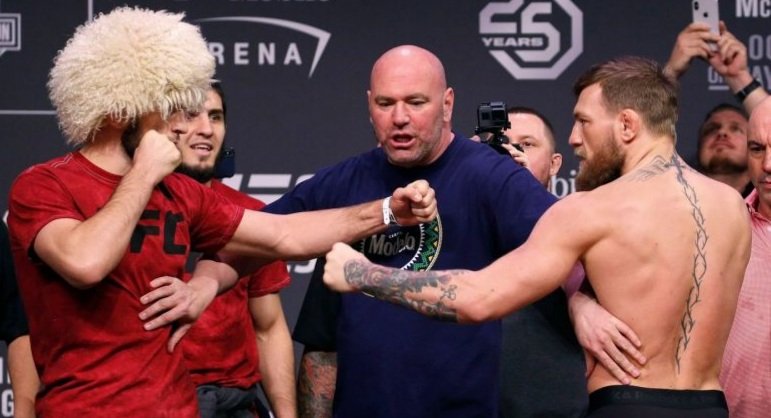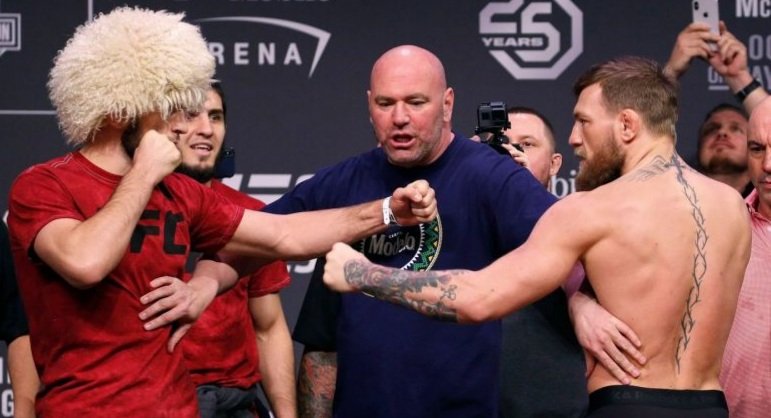 Two years ago on this day, the event between two of the biggest mix-martial artists took place, Khabib Nurmagomedov vs. Conor McGregor. It was an epic clash between two titans; both of them were absolute pioneer of their disciplines. On one hand, there was The Russian Eagle Khabib who dominated every opponent he ever faced with his overwhelming wrestling skills and ground impound while on the other hand there was The Notorious Conor McGregor who has proved again and again to be the best striker UFC has ever seen.
The build-up behind this fight was too much and their hatred for each other was real. Their rivalry started when Khabib and his team cornered the McGregor's teammate while he was alone, obviously Conor took this very personally and he attacked Khabib and his teammates while they were on a bus. Conor went there and called out Khabib to come out from the bus and when Khabib didn't come out he threw an object at their bus breaking the glass.
Conor was arrested for this assault but he was released soon after.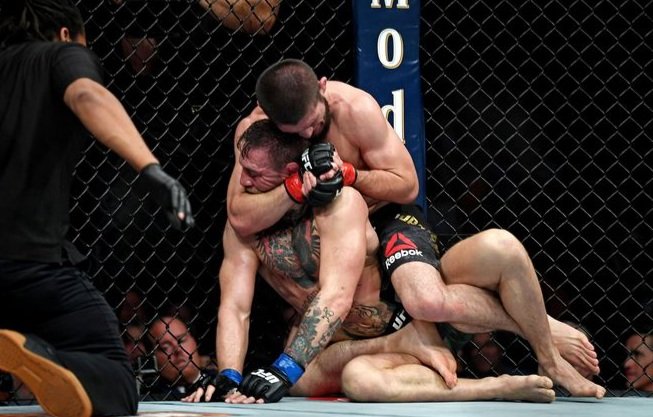 When Dana White announced this matchup, every MMA fan was on his toes as the biggest event in the history of MMA was about to go down.
During their press conference, Conor went completely out of the way and talked trash about Khabib's religion, family and country. Conor is a master in trash-talking but this was a little too much even for him.
Finally, when they faced each other in the octagon Khabib dominated McGregor, he was taking him down at will and was landing some nasty ground impounds, and the bad blood between them was just too much. During the fight when Khabib was landing some heavy shots on Conor he was saying "You wanted to talk? Let's talk now". Khabib even scored a knockdown when he connected with an overhand punch. Finally, he locked in the rear-naked choke and Conor tapped out, and just like that Khabib showed everyone who was better.
Post Fight Controversy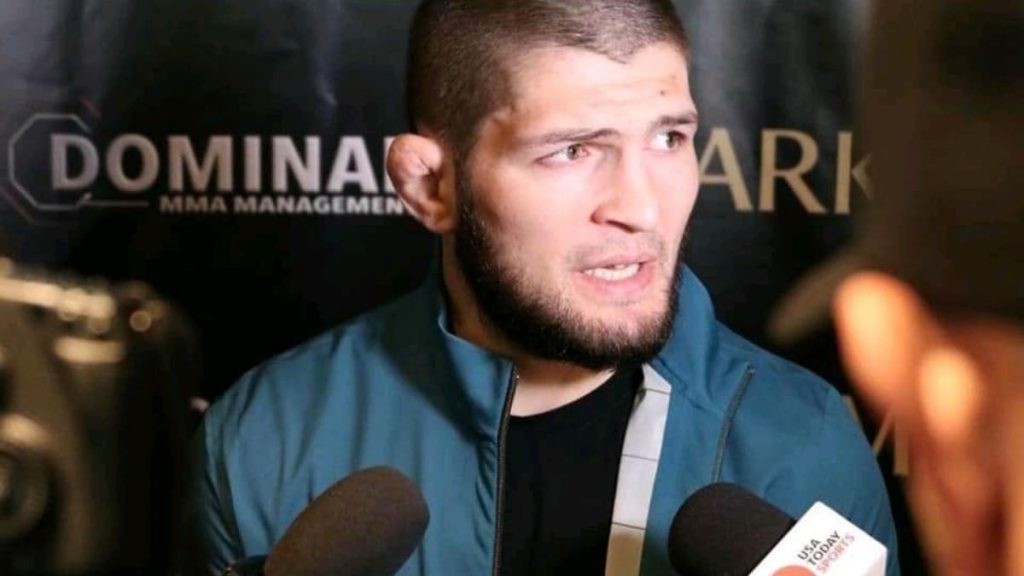 As soon as the fight ended Khabib jumped over from the cage and attacked "Dillion Danis" (Conor's teammate) as he was also involved in the assault. Two of the Khabib's teammates attacked Conor in the octagon but they were soon arrested and Khabib faced a one-year suspension. This was really out of character for Khabib as he is known to be very respectful and later on an interview; he said "He talk about my religion, he talk about my country. He talks about my mother. He comes to Brooklyn and he broke the bus. He almost kills a couple of people. What about this shit? Why are people talk about I jump over the cage?
"My father teach me you have to always be respectful … You cannot talk about religion. You cannot talk about nation."
"I know my father going to smash me when I go home."
Despite what happened that night it is still one of the biggest UFC events to ever go down and fans will remember it forever.
Also Read: "I want him to quit, I want him to know I'm the superior athlete" said Justin Gaethje about Khabib Nurmagomedov