Rafael Nadal was playing his second tournament in Rome after recovering from a rib injury in the Indian Wells that sidelined Rafa from some of the starting tournaments of the clay season. He came back for the Mutua Madrid Open, where he was ousted by his countryman and the eventual tournament winner, Carlos Alcaraz, in the quarterfinal.
His second outing of the clay season was the Italian Open, where he came as the defending champion, and he cruised through the first opponent John Isner and faced Denis Shapovalov in the 'round of 16′. Rafa was leading the matching, and it looked like it would be another win for the Spaniard, but then Rafa's chronic foot injury kicked in.
Nadal suffers from a chronic left foot problem known as Müller-Weiss disease. It's a degenerative disease with no known treatment, and the pain kicks in at any moment. The appearance of this problem in a match just before the French Open 2022 has struck fear in the heart of tennis fans as it could mean that Nadal is no longer in the contention for the title at his favorite surface in the Roland-Garros. It could also spill disaster if Nadal is forced to pull out of the Grand Slam.
Also Read: 'That's my goal,' Nick Kyrgios makes a bold claim of winning Wimbledon after expressing that he is 'the best' grass-court player
Rafael Nadal fears knows that he has to live with the pain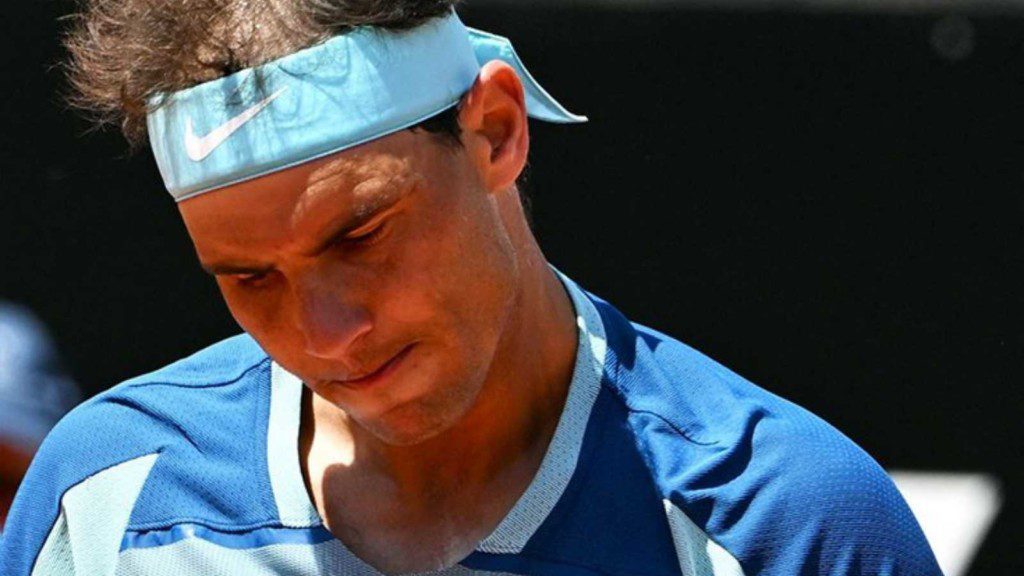 The tennis fans are not ready for the day when the legend like Nadal will set his racquet down to never pick it up again in professional tennis. But they know that there will be such a day. Nadal also talks about it. He says: "I imagine there will come a time when my head will say 'Enough!"
Nadal expressed his grief as he said: "Pain takes away your happiness, not only in tennis but in life. And my problem is that many days I live with too much pain."
Rafa says that he has to undergo a lot even for training purposes. He talked about taking "a ton of anti-inflammatories daily to give myself the ability to train."
"That is my reality," Rafa Nadal reflected on his future. "And there have been many days, like today, when the moment comes that I can't do it."
It is absolutely gut-wrenching to see Nadal in such a condition, and the fans would be hoping for a quick recovery for Nadal to come back in the French Open and for the fact that he doesn't suffer any more such instances in his future matches.
Also Read: Geneva Open 2022: Men's Singles Draw Preview and Prediction
Also Read: Iga Swiatek matches Serena Williams' 27 wins record as she enters the finals in Rome