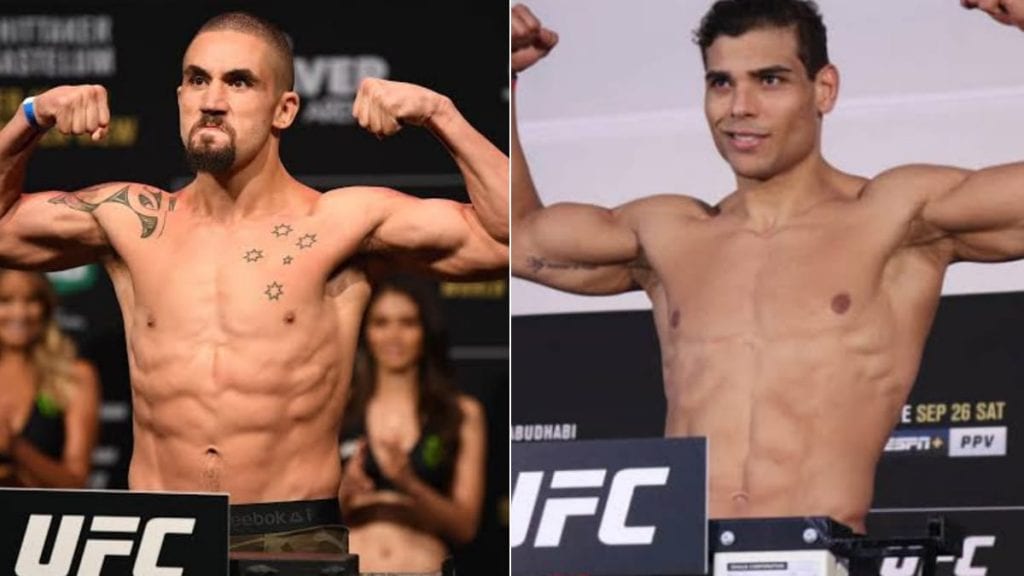 The Borrachinha, Paulo Costa wants to get in the Octagon again with Israel Adesanya at any cost. Even if it goes through the number one contender Robert Whittaker. Paulo Costa's undefeated streak was halted by 'The Last Style Bender' at UFC 253 in which Izzy knocked him out and humiliated him.
Costa has been calling Adesanya since then to face him in a rematch, but Adesanya isn't interested. Izzy was interested in fighting with Jared Cannonier if he would have won the fight against Whittaker but 'The Reaper' registered a win over Cannonier at UFC 254 co-main event, which put him in the slot to face Adesanya once again for the championship.
And what can be better for Costa to face Adesanya by calling out the number one contender. So he did the same, through Twitter he called out Whittaker saying, "Hey Robert Whittaker enjoy your end of year, you deserved. When you come back we can do amazing fight".
Costa fired shot at Adesanya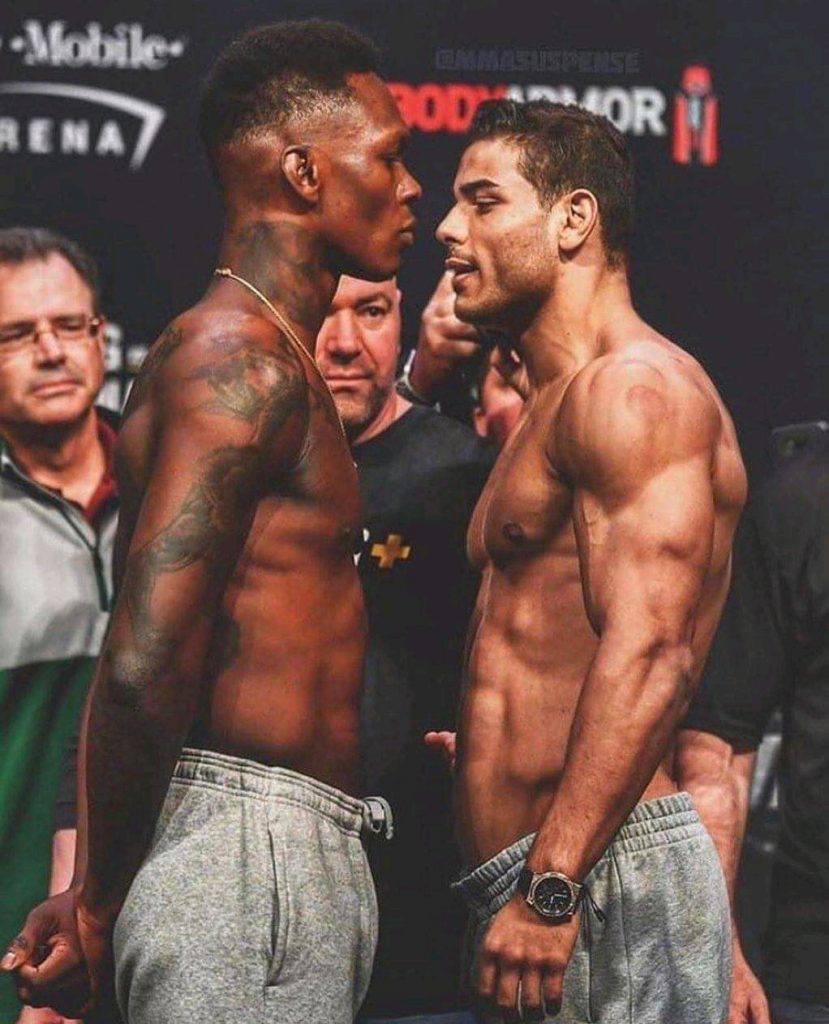 There is no other man in the middleweight division who wants to get his hands on Adesanya than Paulo Costa because of the defeat and humiliation he suffered from his hands. Adesanya on the other hand is engaged in a verbal battle win Jon Jones and he is paying very little attention to Costa these days.
Mocking him on the probable fight against Jones, Costa says "I'm just curious to know Adesanya next step. Is he still Jones scared?". Now with Jared Cannonier out of the sight to face Adesanya, everyone wants to know whom Izzy will face next and the curiosity of Costa is on another level.
Adesanya isn't amongst the ones who'll listen and sit back. It is going to be interested to see how he will reply to Costa and will Dana White present an opportunity for Costa to get in the Octagon against Robert Whittaker? Only time will tell.  
Also Read: Justin Gaethje issues challenge to McGregor: "If McGregor wants to bounce out and get the belt, I'm right here"