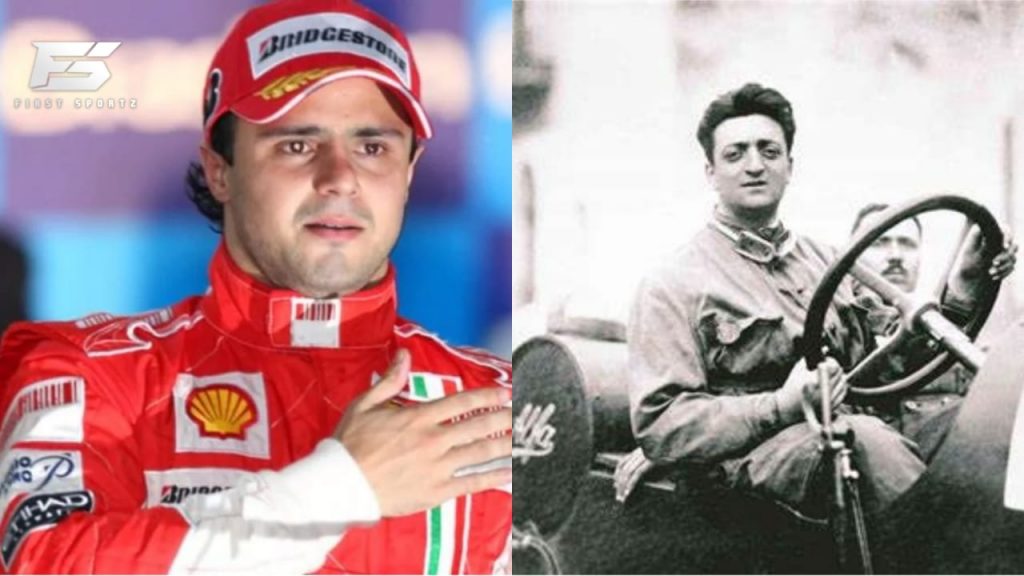 Ferrari driver Felipe Massa talks about Enzo Ferrari and his aura in the city of Fiorano. What Enzo Ferrari did in a small town with a company having a Prancing Horse as the emblem will speak for centuries to come. Ferrari has a heritage that goes way beyond the world of Motorsport. Talking about the Formula 1, Mattia Binotto leads the franchise, hoping for a stronger and better comeback in the last season. Ferrari has equipped the team with Carlos Sainz in order to bring back the lost glory on the tracks. 
Enzo Ferrari and his company were made with the vision of winning. It is a dream of every F1 driver to be a part of that vision. Prancing Horse struggles through a rough time in F1, but they will soon recover as they promised. But Ferrari speaks for itself with a provision that makes the fans relive the time of Enzo Ferrari.
"Like a very special place" Felipe Massa talks about Enzo Ferrari's office and home
"In the Fiorano Circuit, you have a little house. It is the house where Enzo Ferrari had his office there. When you are entering, you see the office and they left the office like it was. Like a very special area that they kept like it was when he was there working.
"I see many people entering that house and couldn't stop crying. Even people with money. They are paying you to go to Fiorano to drive his old Ferrari or so to drive his Formula 1 Ferrari. I see many people crying they couldn't stop crying because it was so special," recalled Felipe Massa from his time at Ferrari.
Besides Mattia and Sainz, Charles Leclerc has a lot of responsibilities on his shoulders as well to bring the glory back of the track to Ferrari. Expected to be the next Michael Schumacher, will Leclerc be able to bring back the pride to Ferrari? Let's wait and see in the 2021 season. One thing is for sure Ferrari's image is at stake here and it will be the responsibility of each member to restore it. 
Also Read: Red Bull 'hopeful' after Honda F1 Exit as per Dr. Marko