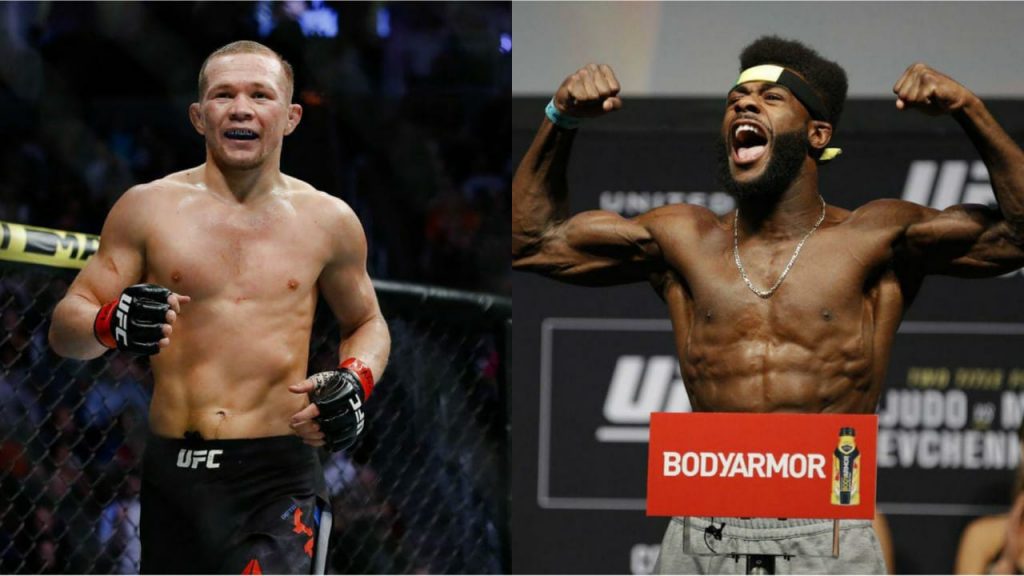 The first of the three title fights at UFC 259, saw Petr Yan go into the first title defense of his bantamweight title. He took on number one ranked bantamweight contender Aljamain Sterling. Yan was coming off a victory over veteran Jose Aldo, which saw him win the bantamweight title, while Sterling was coming off a dominating submission victory over Cory Sandhagen.
Sterling brought in a lot of pace!
Round 1 :
Sterling brought a lot of pace right in the beginning. Yan, although kept him in check. Sterling then landed a flying knee, but Yan wasn't affected much. Sterling then landed a few punches and leg kicks. Yan then responded with a kick and tripped Sterling, who fell to the ground. Yan after a while once again landed a huge right-hand flooring Sterling. 10-9 Sterling
Round 2 :
Sterling still looked fast. He landed a couple of punches. Sterling with a takedown attempt. A lot of action at the fence. Sterling with a few shots near the fence. Sterling tried his best to ground Yan. But, Yan was up for it and he never backed down. They traded punches. 10-9 Sterling
Round 3 :
Sterling seemed to be slowing down. Both the fighters kept each other at a distance. There was not much action initially. Sterling checked Yan with a jab. Yan then landed a nice body kick. Sterling then landed a few body punches. Yan landed a few punches of his own, and took-down Sterling at an unbelievable speed. Yan allowed the grounded Sterling to get up. Sterling then pushed Yan to the side of the octagon. Yan then pushed Sterling away, and then another takedown from Yan. Yan then landed a few leg kicks to the grounded Sterling, before allowing him to get up. Sterling kept Yan at bay with his jabs. Then a low leg kick from Sterling landed. The round ended with a takedown attempt from Petr Yan. 10-9 Yan
An illegal knee from Yan completely shattered Sterling!
Round 4 :
First fourth round for Sterling since 2011. Yan caught Sterling's leg and secured a takedown. Knee to the body from Yan. Uppercut from Sterling, then partially landed. Yan followed with a huge punch, catching Sterling. A lot of punches and kicks traded. A solid left handed from Yan landed. Another kick to the body from Yan. Kick to the body again by Yan. Then, a left hand from Yan landed. Huge left hand from Yan, again landed.
Sterling looked completely drained. A huge knee and a one-two from Yan. Head kick from Sterling landed partially. Illegal knee from Yan, rocked Sterling. Sterling looked completely out. The fight is stopped. A DQ loss for Yan. Not the way you want a title fight to pan out.
Winner : Aljamain Sterling def. Petr Yan via disqualification (illegal knee)
Also Read : UFC 259 : Aleksandar Rakic beats Thiago Santos via. unanimous decision