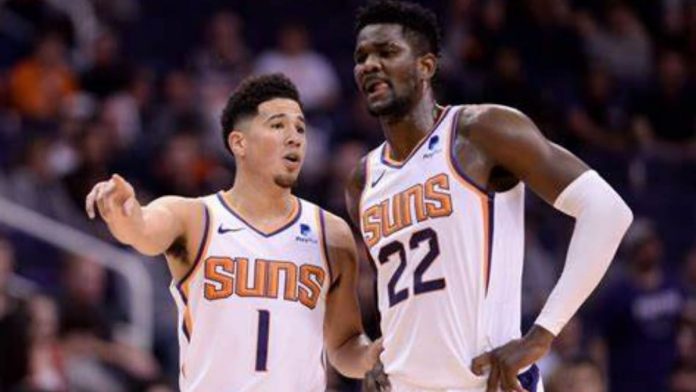 The last time Phoenix Suns won 7 straight games on the road; Chris Paul was yet to become an All-Star. Such has been the growth of the Phoenix Suns ever since they returned back to the bubble to play last year. Talking about the 2020-21 season, the Suns sit firmly in the 2nd spot behind Utah Jazz. On the contrary, the defending eastern Conference giants have lost their 4th straight.
Talking about the individual performances for the Phoenix Suns, Devin Booker scored 23 points, De Andre Ayton finished with 17 points and 16 rebounds and the Suns added to Miami's miserable stretch with a 110-100 win. 
Miami Heat was within 42-39 midway through the second quarter, before the Suns went on a 16-4 run and went into the break up 58-43. The Heat used an 11-0 run to cut a 22-point deficit in half late in the third quarter. But never was closer than 10 in the second half.
Phoenix Suns win their 7th consecutive on the road after victory over Miami Heat
Kendrick Nunn scored 25 points for Miami, which has dropped four in a row and continued struggling from the field. The Heat have shot 41% from the field and 28% from 3-point range during this slide, which came immediately after a stretch where Miami won 11 out of 12 games.
Bam Adebayo scored 15 points and Jimmy Butler had a 14-point, 11-rebound night for the Heat. Miami could be active before Thursday's 3 p.m. trade deadline, with the reigning Eastern Conference champions desperately needing some sort of spark to get back on track.
The Heat are one of five teams — Atlanta, Charlotte, New York and Chicago are the others. All clustered within one game of each other between fourth and eighth place in the East.