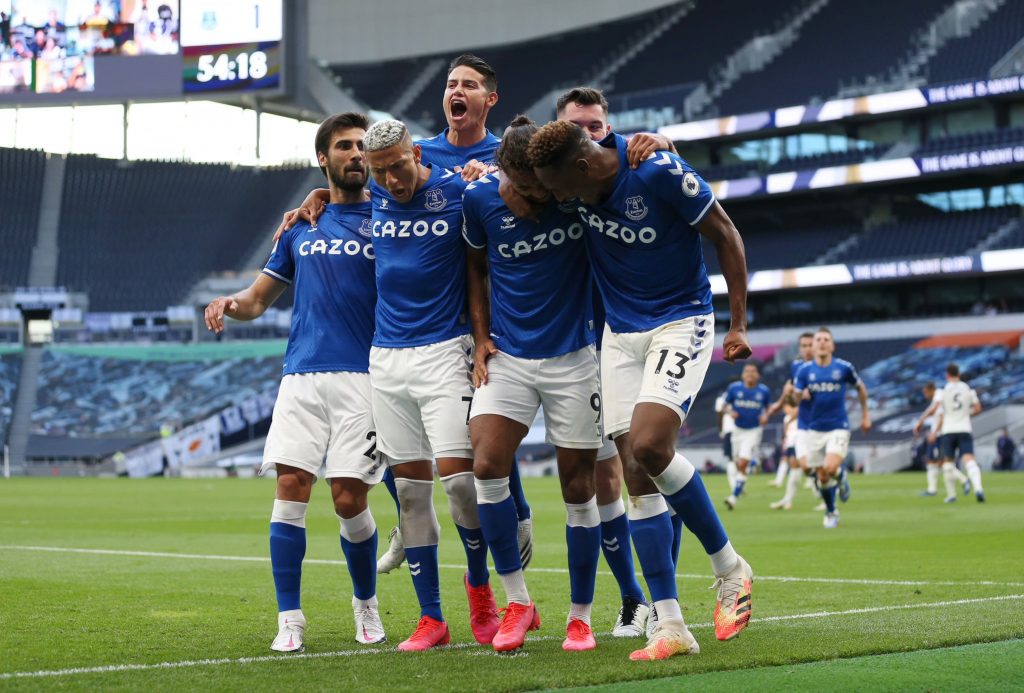 Tottenham Hotspur vs Everton ends 0-1. Second Half goal from Calvert Lewin sees Ancelotti's men take the win. The match was played at the new Tottenham stadium.
Jose Mourinho starts off with a loss. Everton team featured new comers James Rodriguez and Allan.
First Half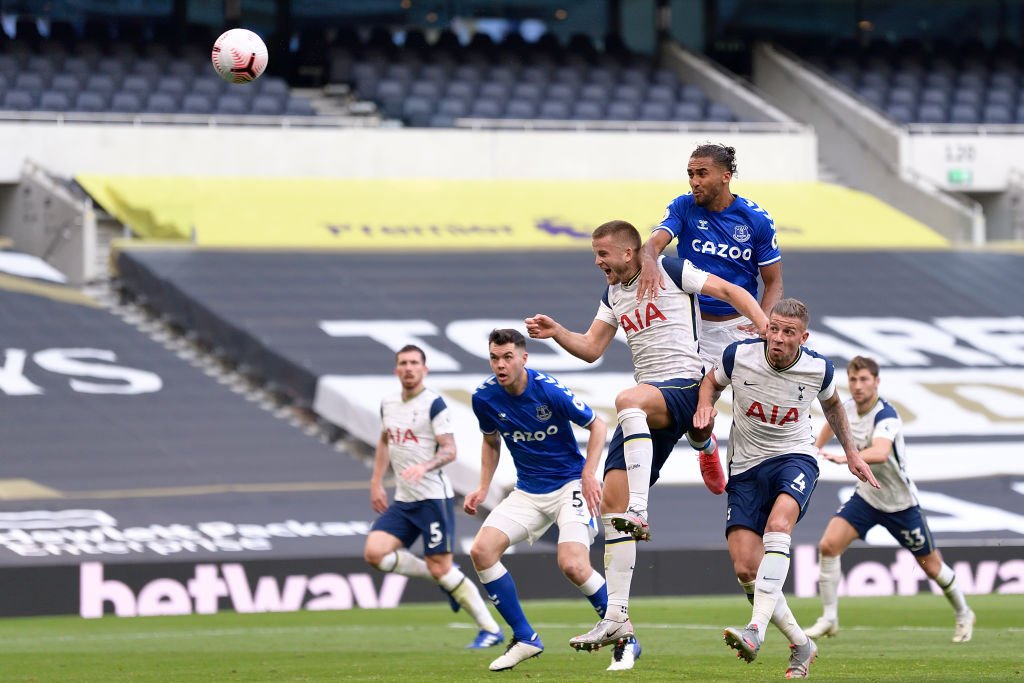 Everton dominated possession in the starting minutes. Son drived in a low shot from 20 yards after Davies's overlapping run. However the first big chance fell to Everton. Ben Davies played a loose pass across the face of defence. Alderweireld couldn't get to the ball and it was collected by Richardson.
He went round Lloris but the touch was too heavy. The angle was tight and the ball hit the post. Son delivers a wicked cross and Kane's effort is inches wide. Tottenham looked quick on the counter attack. After a good corner from Digne is headed away, Son collects the ball. Delle Ali takes the shot which is parried away by Pickford. Pickford makes another good save.This time it's a a side volley from Doherty.
2nd Half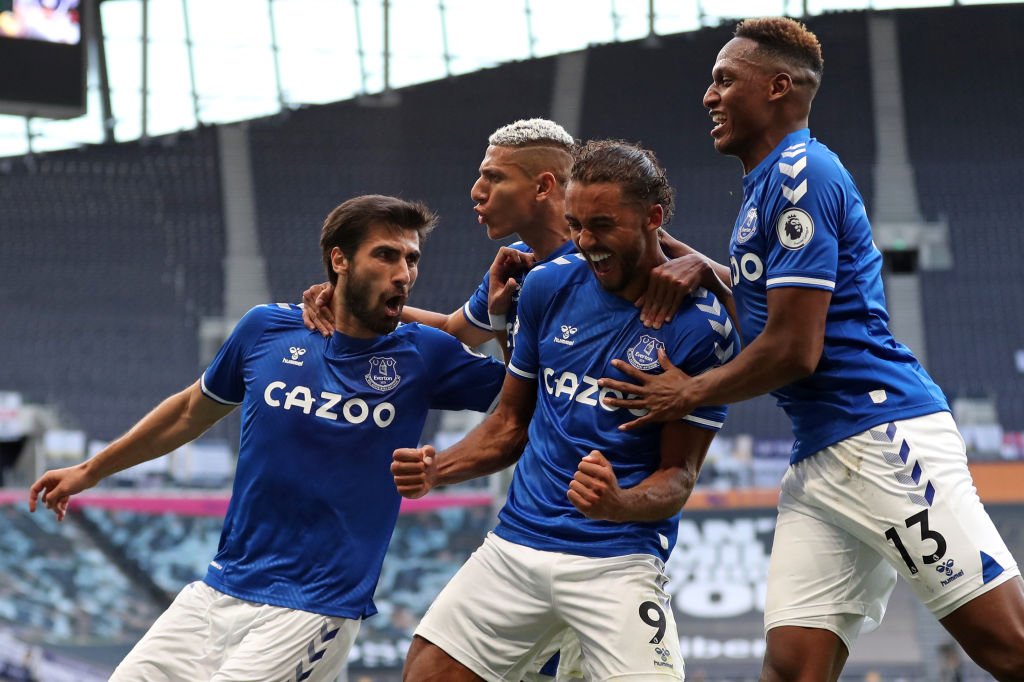 Moussa Sissoko on for Delle Ali. Dominic Calvert Lewin with the goal for Everton! A lovely curling free kick from Lucas Digne is converted. What a thumping towering header from Calvert Lewin!
Everton dominated the chances. One good shot from Coleman was aces by Lloris. Richarlison makes a good run, cuts in and takes the shot. However the ball goes just wide. Son takes a late corner for Tottenham. It's guides towards the near post by Alderweireld and the shot from Davies. Richarlison clears the ball. A clash between Hojberg and Richarlison prompts pushing from both sides. The match ends 1-0 for Everton. Jose Mourinho has all to do in the next set of games after his team looked toothless against the Toffees.
Also Read – Klopp hails 'special' Salah after hat-trick