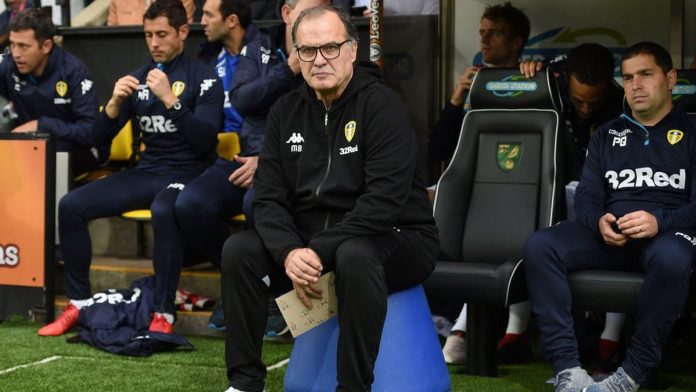 For anyone who has been following this year's Premier League, they are aware of the massive impact Leeds United have had already. After 16 long years, manager Marcelo Bielsa masterminded his team's comeback into the top flight. However, there is one question on everybody's mind?
Marcelo Bielsa's sitting position: Why does Bielsa on a bucket?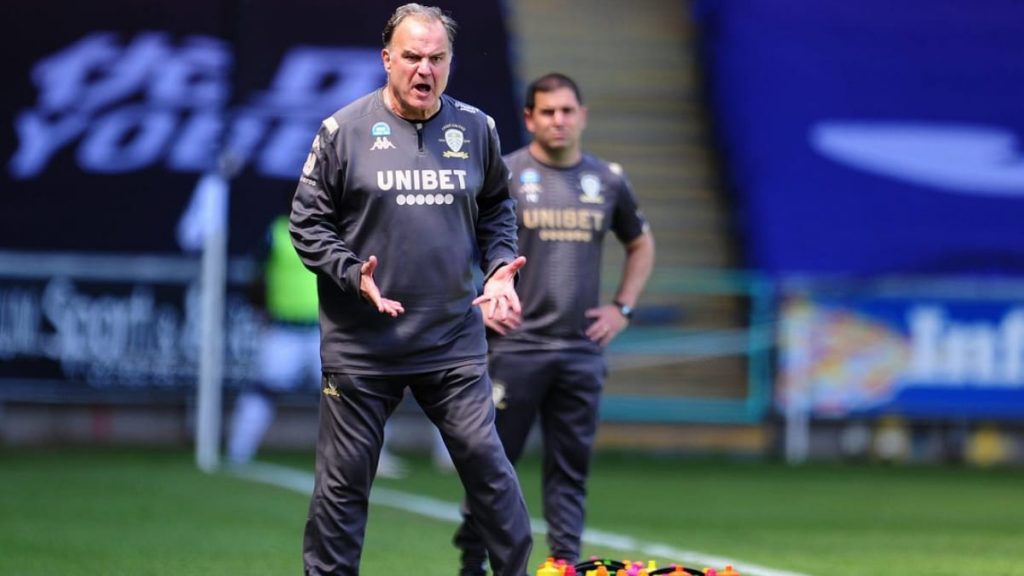 Those watching the Leeds game will notice that he sits on a bucket on the sidelines, instead of just standing like other coaches. There have been many rumours until he was finally quizzed about it. "You want me to tell you more than what it is? It's just a bucket. I have nothing to add. It's a comfortable bucket."
According to Guillem Balague, who spoke in a BBC documentary about Bielsa, the manager sits on the buckets after a tiresome walk to the training ground. "He [Bielsa] walks the four miles from his home to the training ground. "His intense walking during games and his moments of crouching down on what looks like a plastic bucket is his way of dealing with constant back pain that has not left him since his time as a player."
Rotherham manager Paul Warne commented on the first interaction with Bielsa, "Sitting down on that thing's a bit weird. "To be honest, when it started, I can't lie, I was a little bit nervy and I'm thinking, 'ohh, how's it going to go today?'" The bucket has since gone viral, with Leeds even selling replicas of the bucket the managers sits on.
Despite the bucket controversy, Leeds have had a blistering start to their campaign with scoring a number of goals and look to be remaining in the top flight.
Also read: Arsenal Legend Ian Wright Demands Arteta buy Houssem Aouar