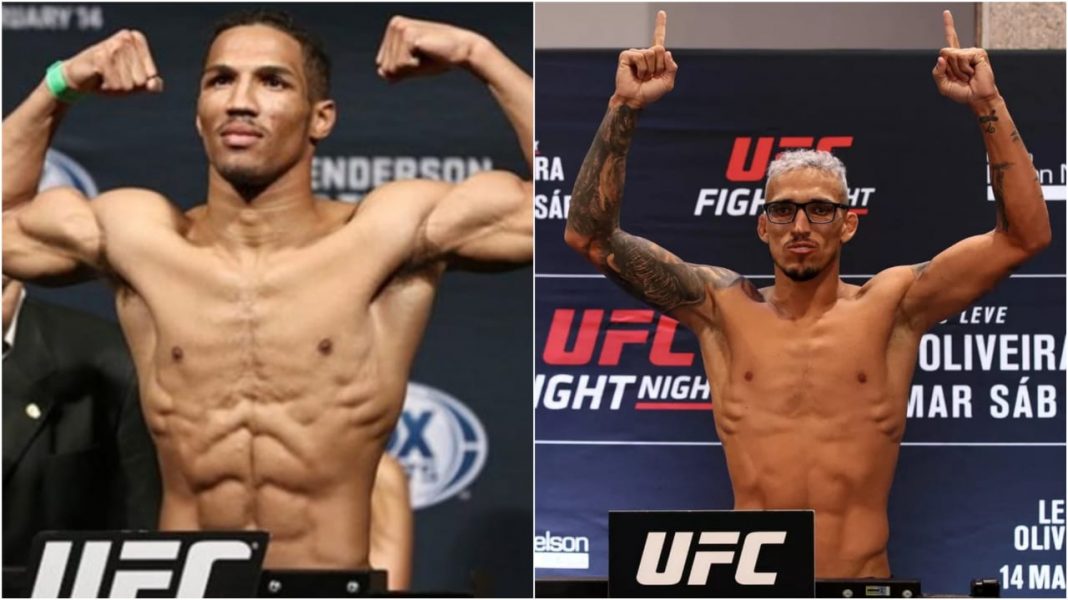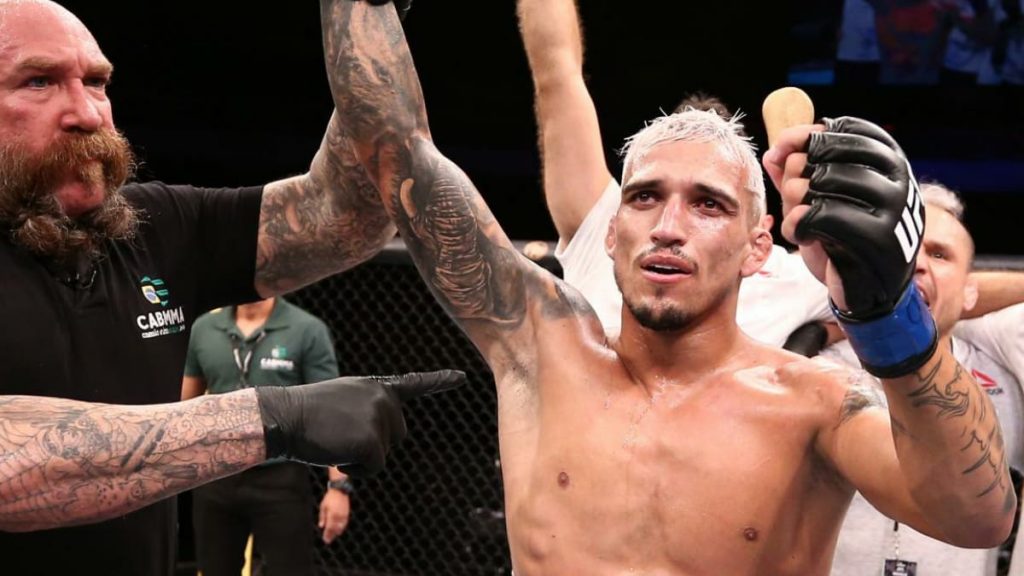 Charles Oliveira, the number 3 ranked lightweight contender, has been on a roll. He is currently riding a hot streak of 8 wins, but he has been getting attention only after his marauding win over the supremely talented Tony Ferguson. Many feel that the Brazilian isn't getting the recognition he deserves, and likewise his recent opponent at UFC Fight Night, as early as last March –Kevin Lee has voiced his opinion in favour of Oliveira.
Lee lost to Oliveira via. submission (guillotine choke), when the pair faced-off last year. Taking to Twitter, Kevin Lee urged Charles Oliveira to stop letting the UFC overlook him, on the grounds of a title shot.
What next for Oliveira?
"Quit letting them skip over you for the title @CharlesDoBronxs", Kevin Lee tweeted.
Oliveira's victory over Tony Ferguson was so one sided that, a truckload of people from the MMA community wrote off Tony Ferguson, saying that he was washed. Oliveira ragdolled Tony, the entire three rounds, even going to the extent of breaking Tony's arm at one point, only for Tony to be saved by the bell. Despite, putting on a clinic and being ranked number 3, Oliveira is largely overlooked, as a fight with Dustin Poirier which initially seemed a YES, is slowly becoming a distant possibility, as Dustin vs Conor McGregor trilogy, or a fight against Justin Gaethje seem to be the talk of the town.
What are your thoughts on this? Is Charles Oliveira being overlooked just because he doesn't have a commanding personality, that the others in the division possess?
Also Read : 'T.J. is coming off some of the most serious PEDs you can do in the sport…That seems disrespectful to the sport' – Cory Sandhagen on the returning T.J. Dillashaw being in the title picture