After former US Open champion Emma Raducanu recently withdrew from the Transylvania Open citing an injury, fans on Twitter were quick to once again start deriding her saying she wouldn't have been able to go past Round 2 in the tournament anyway considering her recent performances.
Raducanu failed to defend her title at the 2022 US Open following a first-round elimination. She has been on a losing spree since her maiden major title win at the US Open in 2021. She is yet to win a single title either on the WTA Tour or at the Grand Slam tournaments and holds the Open Era record for the fewest majors played before winning a title.
Raducanu also recently lost to Russia's Daria Kasatkina in straight sets at the first round of the Ostrava Open.
Also Read: "I hope she sticks with it," Martina Navratilova believes Emma Raducanu's coaching situation is the biggest reason for her struggles
Ahead of her US Open title defense, Raducanu had spoken about the crazy mental pressures and expectations off her.
While talking about anxiety, Raducanu hilariously recalled her last time in New York. She said, "When you get out of the car here, the last memory I have before the final that morning, I felt so sick in the car here. I felt so carsick. I just blamed it on being carsick. But I think I was a bit nervous, too. The whole car journey, my head was in my hands. I was like: 'What's going on?' As soon as I got out of the car, I just promised myself: 'Look, you just fake it, do whatever you can', and it worked well that day."
Naomi Osaka discusses added pressures on Emma Raducanu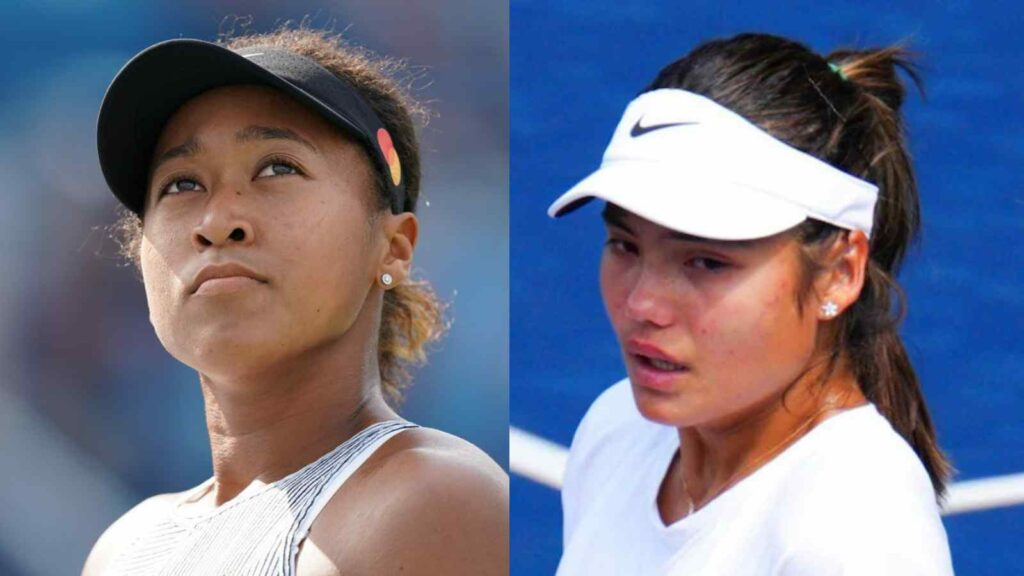 In the recent past, Raducanu has been vocal about the immense mental damage that is being caused by the media and experts along with expectations on her to keep doing well.
Recently, two-time US Open champion Naomi Osaka also weighed in on how tough it is to defend a title.
I definitely think there is a bit more stress when you're defending, especially since people throw the word around," said Osaka.
Osaka further explained, "You think about points and stuff. You don't want to have all those points taken off. I definitely think it is something that's in the back of your mind. I don't know. You just want to replicate, like, the success that you've done the year prior."
Also read: WATCH: 'US Open in the mud?' Emma Raducanu left in tears during the practice session as an injury scare looms over her title defense
Also read: WATCH: "Like mother, like daughter!" Olympia recreates Serena Williams' iconic 'white-braided' look for her farewell at the US Open