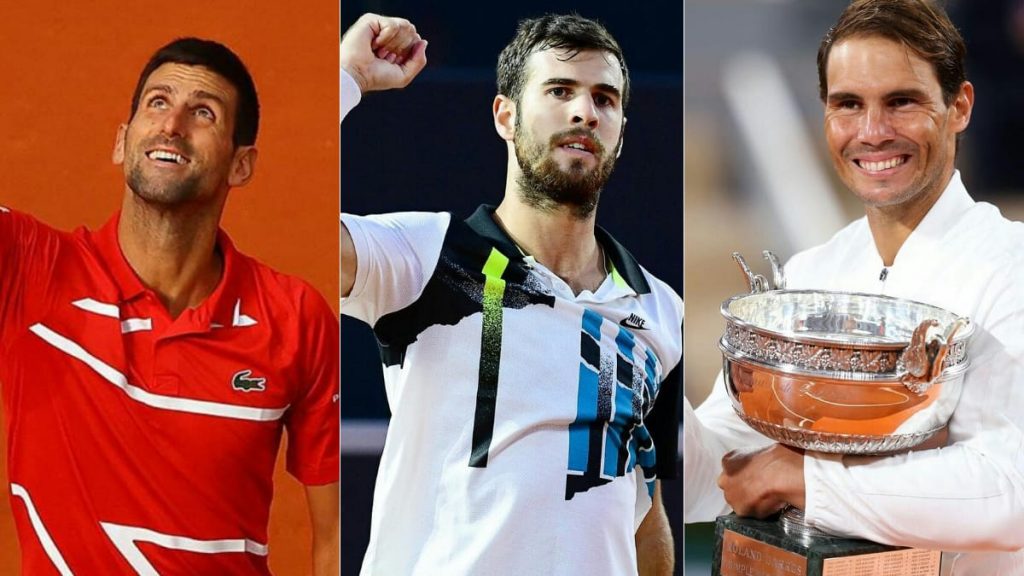 Karen Khachanov, one of the promising NextGen players from Russia has claimed that he backs Rafael Nadal to end up winning the most number of Grandslam titles, even though Novak Djokovic is younger. Nadal defeated Djokovic in the final of the French Open 2020 to claim his 13th French Open title and a record-equaling 20th Grandslam title.
Karen Khachanov was asked about he who thought would end up with most number of Grandslams in an interview which was published on the GoTennis.Ru Website. The Russian replied, "I would say that Rafael Nadal. It's my personal opinion. Although Novak Djokovic is younger, many are betting on him, but I think that Rafael Nadal."
Novak Djokovic has 17 Grandslam titles and is 3 majors behind Rafael Nadal and Roger Federer who are tied at 20 each. The Russian was defeated by Novak Djokovic in the 4th round of the French Open 2020 in straight sets. During their 4th round match up, Djokovic accidentally hit a return at a linesman which brought back memories of his default at the US Open 2020.
When asked about his views on the incident and whether it would be lead to another default, Khachanov replied,"I saw that and laughed. It was not on purpose, unintentionally, but inside, maybe, there was a little hope (laughs)." .
Karen Khachanov finds Djokovic more approachable than Nadal and Federer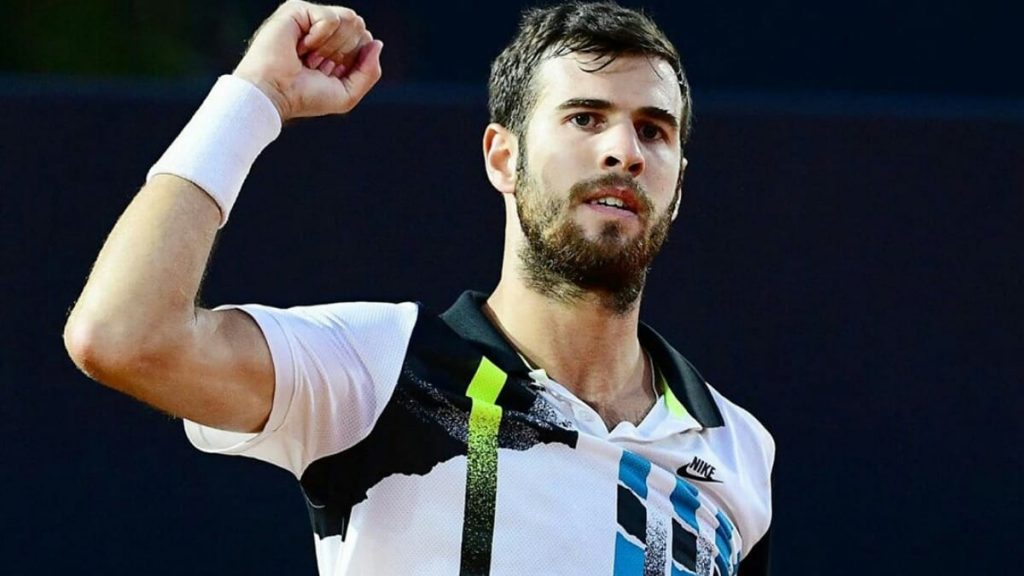 Karen Khachanov has often trained with Novak Djokovic and finds the Serbian more open compared to Rafael Nadal and Federer. The Russian said,"I would not say. It's just that everyone is in their own closed bubble, if you can call it that. Federer and Nadal also communicate with me and other tennis players, but perhaps they will not stand and talk with you for very long. So yes – Novak in this regard, is a little more open."
The Russian has not had the best year so far, but he has shown signs of returning to form after reaching the 4th round of the French Open 2020. He is currently competing at his home tournament at Petersburg where he is the 4th seed. He defeated James Duckworth in Round 1 and is all set to face Aslan Karatsev in the last 16 clash. The Russian's ranking has dropped from World number 8 to 17 in 2020.
The Russian remains optimistic of breaking into the Top 10 again and in the interview published on the GoTennis.Ru Website, Khachanov said "I would not say that this form (Top 10) does not exist now – there are more psychological issues. In some specific matches, with such and such a score, I could win, but did not win. Somewhere there was not enough confidence, but it comes with victories in matches. This is a cycle. Everything must converge into one, and then you make a leap and move forward. Yes, I have an understanding of what to do and how to proceed."
Also Read: "Rafael Nadal killed me every time" Stan Wawrinka comments on being destroyed by Rafael Nadal at the French Open