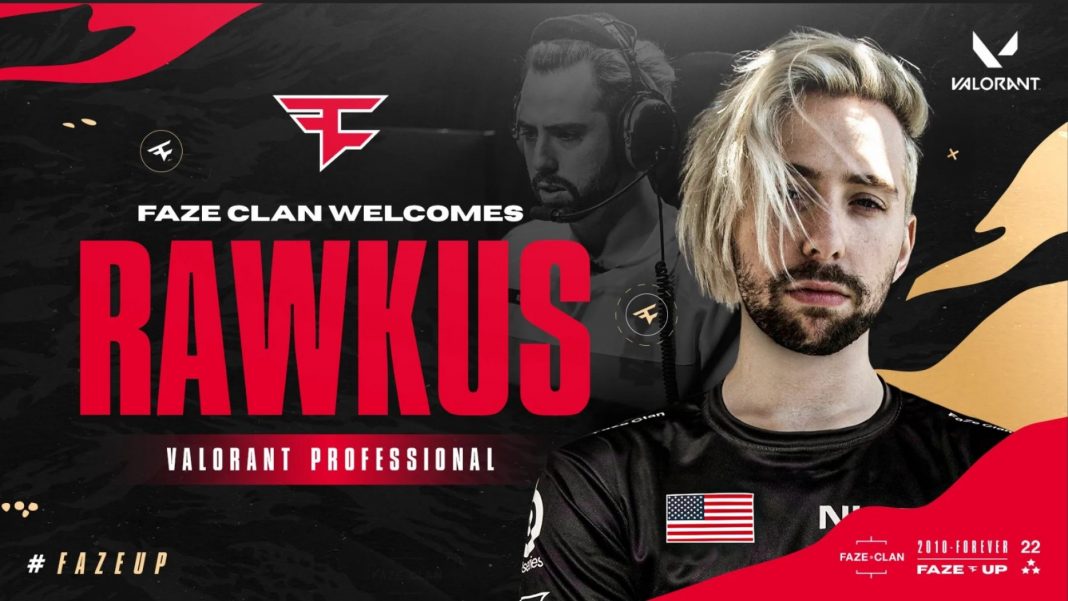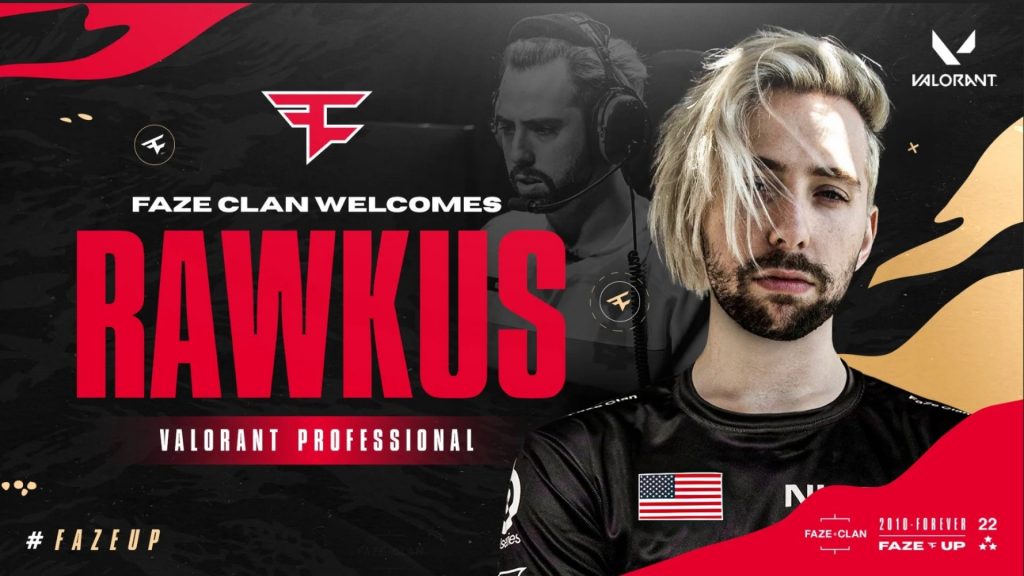 FaZe Clan VALORANT Invitational approaching fast, FaZe have announced their final member as former Overwatch League flex support Shane "Rawkus" Flaherty.
Over the last few weeks, ZachaREEE, Marved and babybay have all joined the organization and JasonR also departing the roster over disputes.
He was a former pro in Overwatch. He began playing the game competitively shortly after its release in 2016, and soon found himself picked up by FaZe Clan.
The roster found success in many weekly/monthly events, and at the end of the year finished second at MLG Vegas 2016.
In 2017, they finished second in Overwatch Contenders North America Season 1, before being signed by the Houston Outlaws for the inaugural season of the Overwatch League.
Success has since been sparse for Rawkus and the Outlaws, with Rawkus often being considered a weak link in the team.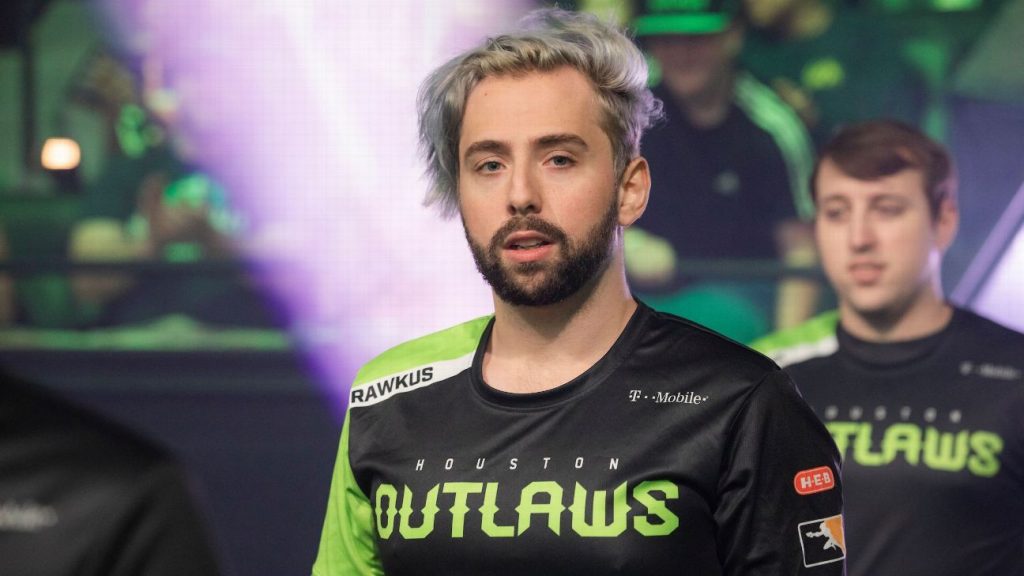 His greatest achievement was capturing the Overwatch World Cup 2019 title alongside fellow VALORANT players Corey and sinatraa won on Team USA.
He played incredibly well all tournament as the team won many upset matches, including a huge win over the gigantic favourites South Korea, to take home the trophy.
Rawkus has not participated in any VALORANT tournaments.
Rawkus joins a FaZe Clan roster built from 3 other former Overwatch players, as well as former CS:GO pro Marved.
FaZe clans roster now is:
Corey "Corey" Nigra 
Zachary "ZachaREEE" Lombardo
Jimmy "Marved" Nguyen
Andrej "babybay" Francisty
Shane "Rawkus" Flaherty