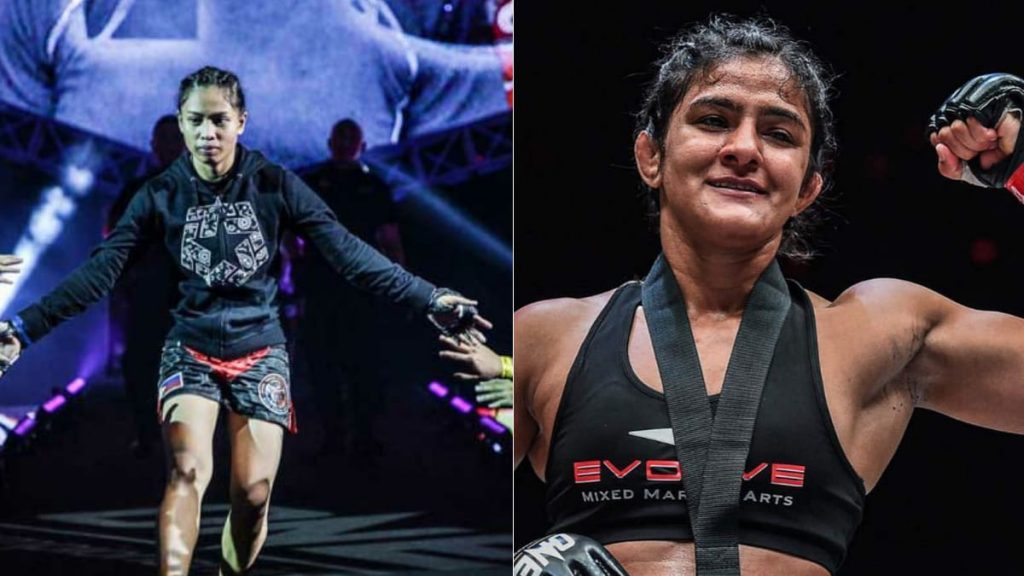 The 'Indian Tigress' Ritu Phogat faced Jomary Torres on 4th December at ONE: BIG BANG, it was considered Ritu Phogat's toughest test but she passed it with flying colors. Phogat scored a first-round TKO win against the toughest opponent she faced till now and with this, she improved her MMA record to 4-0.
The Philippines's fighter Jomary Torres holds a record of 4-4-1 in her professional carrier and she was the most experienced player Ritu has ever faced. Torres last fought in January but due to an accidental low blow, this fight was turned into no contest. Jomary is much experienced than Ritu and she also holds multiple submission wins because of which she was considered a tougher opponent.
But Ritu exhibited another flawless performance today. Ritu landed some hard hammer fists on Torres which grounded her after that she controlled her and trap Torres's left arm and came in a strong crucifix position. With this strong position, she was able to do nothing and Ritu showered elbow strikes on her until the referee stopped the fight and Ritu scored a win at 3.55 in the first round.
'I fight for my country and my family' says Ritu Phogat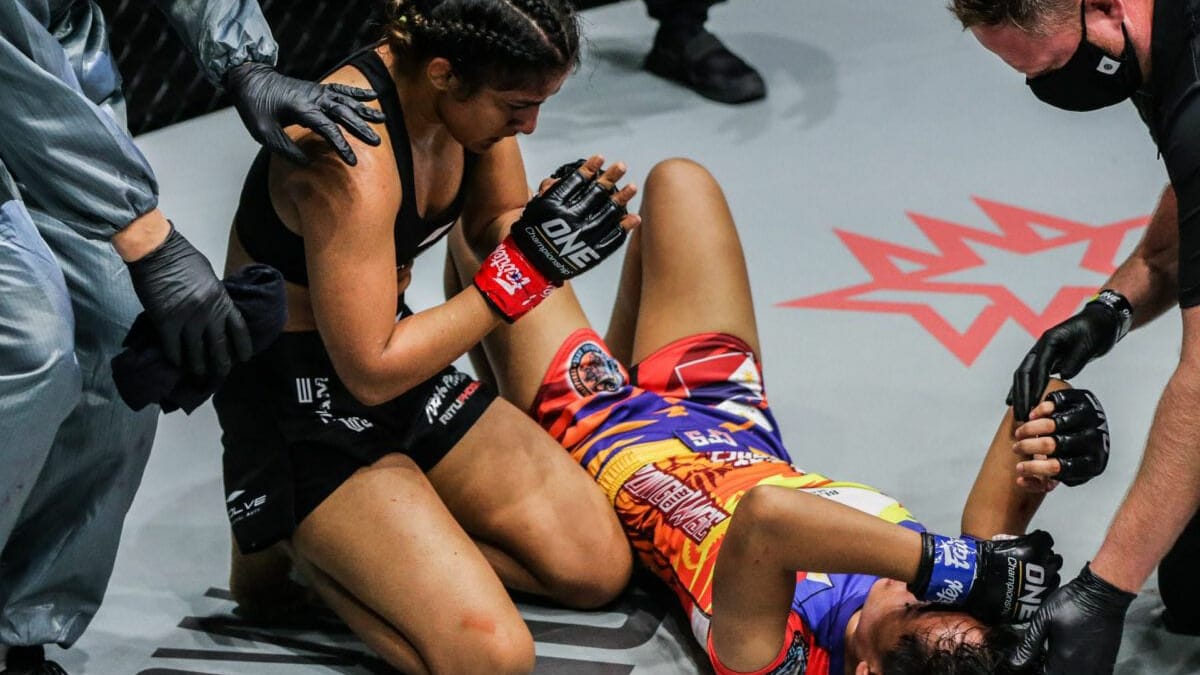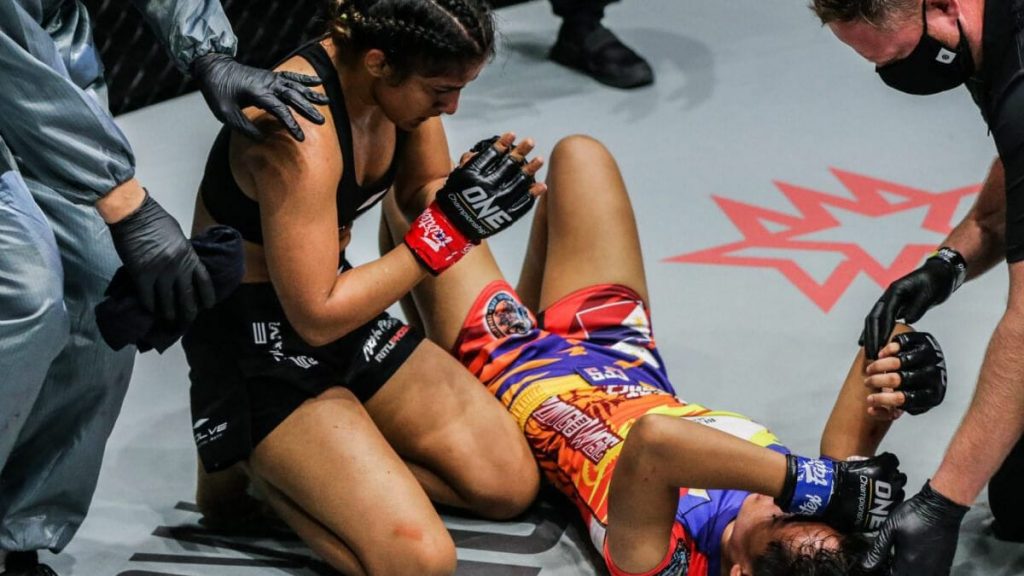 Ritu Phogat who holds a dream in her eyes to become the first Indian player to hold an MMA championship is very impressed with her win. In the post match press conference, Ritu Phogat says, "I feel amazing I want to thank my Evolve team, my coaches, and my country who are watching me live. I fight for my country and my family."
With her 4th consecutive win in the atomweight division, Ritu is becoming a tough competitor and with some more wins in her column, she isn't very far from getting her title shot.
Also Read: Unbelievable Female Bantamweight defeats 529-pound fighter in a Russian show fight