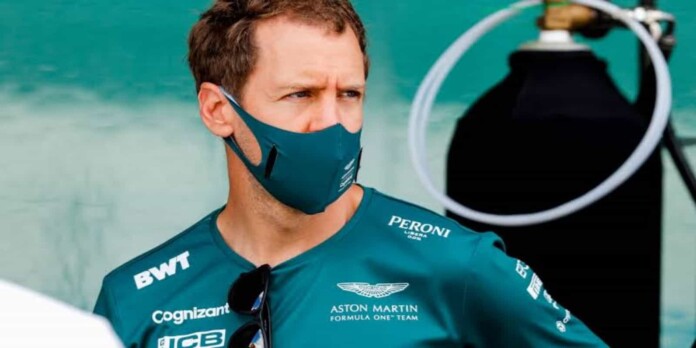 Sebastian Vettel made his shift to Aston Martin this season, after enduring a torrid time at Ferrari last season. The German managed to secure the podium on only one occasion last season. However, although he has changed teams this season, yet his fortunes have not turned around.
Sebastian Vettel has failed to grab any points in the opening three races of the season so far. His teammate at Aston Martin, Lance Stroll already has five points to his name this season. However, Vettel is not concerned about a poor start to the season, and remains optimistic.
Speaking to Sky Germany in the Barcelona paddock, Vettel conceded: "It is what it is. We're also realistic. Of course, it's not the way we would have liked it to be, but at the end of the day it's not a request concert," said Vettel.
"Now the situation is the way it is. We're trying to improve every little step we can, in order to be able to take more points with us in the midfield," he added.
We are working on this year: Sebastian Vettel
There will be newer regulations in place from the 2022 season, as there will be a level playing field from the next season. Many teams are focusing on the next season, and have decided to give up on their dreams for this season.
Sebastian Vettel stated that this year was also important for Aston Martin, as they are not satisfied with their current performance.
"That is the big question. This year is also important for us. Obviously, we don't want to be satisfied with where we are now. We are working on this year as well as looking ahead," said Vettel.
Also Read: "Carlos Sainz deserves the steering wheel he has," says Sebastian Vettel