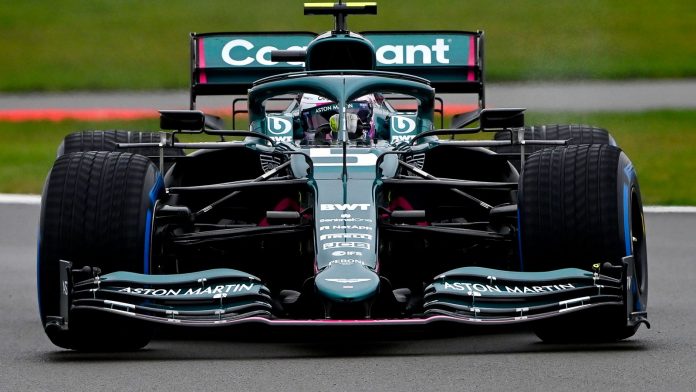 Sebastian Vettel did not have a good start to the 2021 season as he was way off his mark in the pre-season testing over the weekend. The German driver, racing for Aston Martin, could manage only 117 laps and finished the second lowest on the lap count.
The four time F1 champion also finished second lowest in terms of the fastest times. A loss of boost pressure as stated by Aston Martin meant that Vettel spent more time in the garage than out on the track. However, Vettel does not want point fingers at Mercedes and stated that it was important to get the issues sorted out, before the season opener in Bahrain.
"The components are in our car and mix with our own components," Vettel told Auto Motor und Sport. "In the end, the fault is always a little more on one side or the other. But that is not important. It's only important that it gets fixed," he added.
"I've been here for so long now. The whole thing doesn't bother you so much any more. Ten years ago, panic would probably be the order of the day. But that doesn't help. We have to stay calm, give us time and do our work. After all, we have a few runs to analyze. It could be better, but it could have been worse," Vettel continued.
I still have to understand how the car wants to be driven: Vettel
Sebastian Vettel stated that he was still trying to adapt himself to his new car. Having made his move from Ferrari for the 2021 season, Vettel is still in the early days of his Aston Martin career. The German stated that his car has a lot of differences from the car he drove a year ago at Ferrari and he needs a bit of time to get used to it.
"I still have to understand how the car wants to be driven," Vettel said. "I have to find out practically the differences between my past and my future. "The car has a different steering system. The pedals and the seat feel different. The car is built according to a different philosophy. It wants to be driven differently. We have a different engine. You have to get used to that," he added.
"It's everything only small things, but the sum of the details makes it all. I now expect a steep learning curve in the first races," the German concluded.
Also Read: Sebastian Vettel admits to frustration as Aston Martin face reliability woes