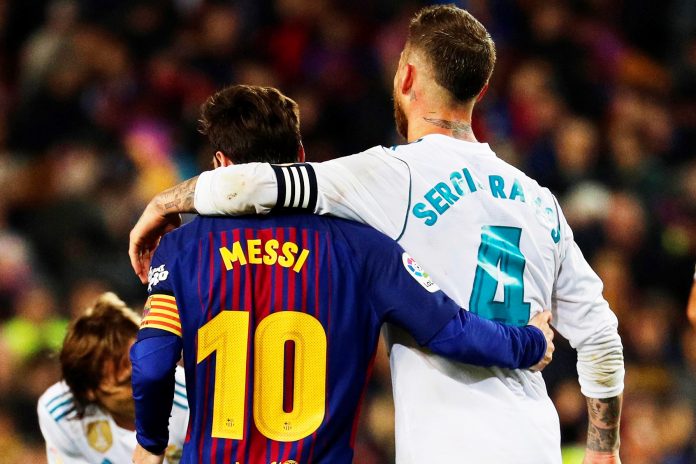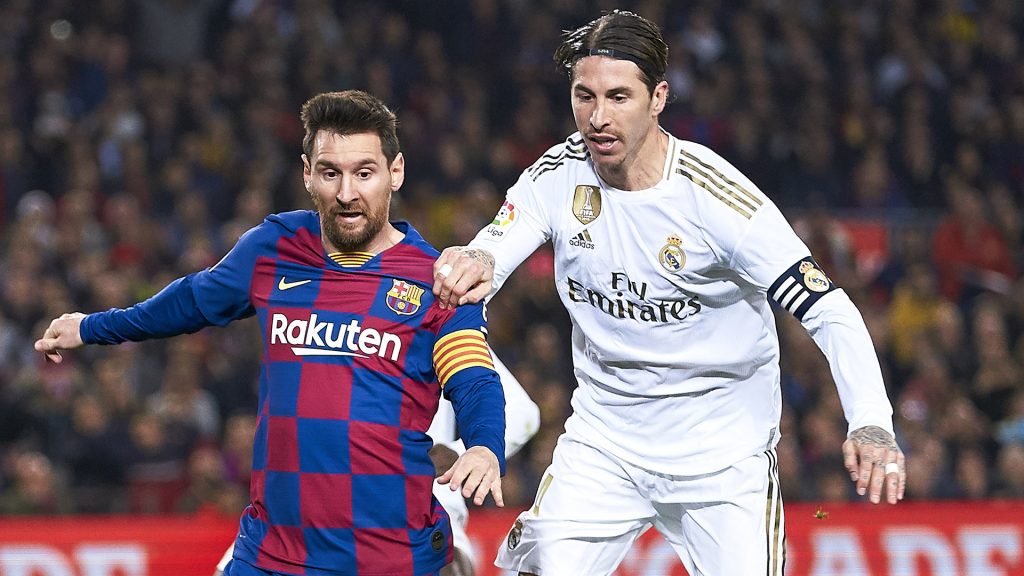 Sergio Ramos claims that he is ready to welcome arch-rival Lionel Messi at Real Madrid. Lionel Messi's contract at Barcelona runs out this summer and rumours are rife about his next destination.
FC Barcelona suffered a 5-2 aggregate defeat against Paris Saint-Germain in the Round of 16 in the Champions league. The future of Messi has dominated headlines as the Barca superstar continues to be linked with PSG and City.
Lionel Messi's contract is due to end in June this year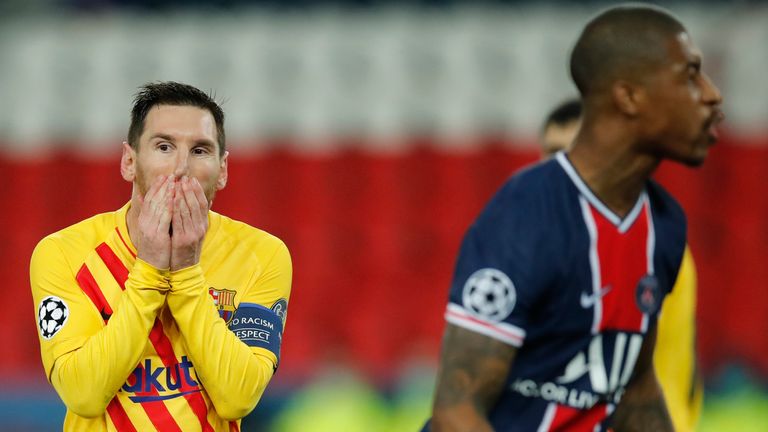 Sergio Ramos has jokingly welcomed the doors of Real Madrid to Messi. Messi has scored the most goals in El Clasico scoring 26 times against Madrid.
"Of course, 100%!," Ramos said on Twitch show "Charlando Tranquilamente" when asked if he would welcome Messi to Real.
"He could stay at mine for the first week or so. He can find his feet and get comfy, I'd be more than happy to do that.
"Us Madrid fans have had to endure Leo's best years [with him at another team] so to not have to face him every week would be great and to have him with us would obviously help us to win and have more success. It would be stupid to say it wouldn't."
Ramos however also said that he would not join Barcelona under any condition. Ramos's own contract with Real expires this summer, but he said that if he does leave Madrid he would not be tempted to join Barcelona.
"Absolutely no chance! I like Laporta, I've met him and I liked him," Ramos said.
"But it's the same as not seeing Xavi, Puyol or even Messi signing for Madrid; it works the other way too and there's those of us who would never play for Barca. There's some things money can't buy."
Also Read :Zidane refuses to rule out Ronaldo's return to Real Madrid