And in the end, one supposes, life indeed becomes a pursuit in seeking permanence. There really is no true everlasting in human existence. Everything eventually is ephemeral. Fleeting. Temporary. Yet, in that impermanence we seek magic, something that lasts. Like the perfume of your long gone lover. And in Shane Warne, an entire sport discovered magic. Hence we ask in unison, fighting a lump, does magic ever fade?
In moments so deeply emotional, questions supersede the answers. Our collective lives have become so robotically and unconsciously tailored to run that only in grief do we stop. And in grief we begin trying to make sense of our own realities. Only then do we realise there is a commonality in all our realities. That near mythical converging of everyone's deep longing. And that is happiness. We are all actually running after happiness. And are eternally connected by its very pursuit.
Shane Warne's place in history, thus, will be placed well beyond sport. In fact, sport merely serves as a backdrop to human stories being played in its truest, rawest and the beauty is – it is all so unscripted.
Shane Warne – fire beneath the flashy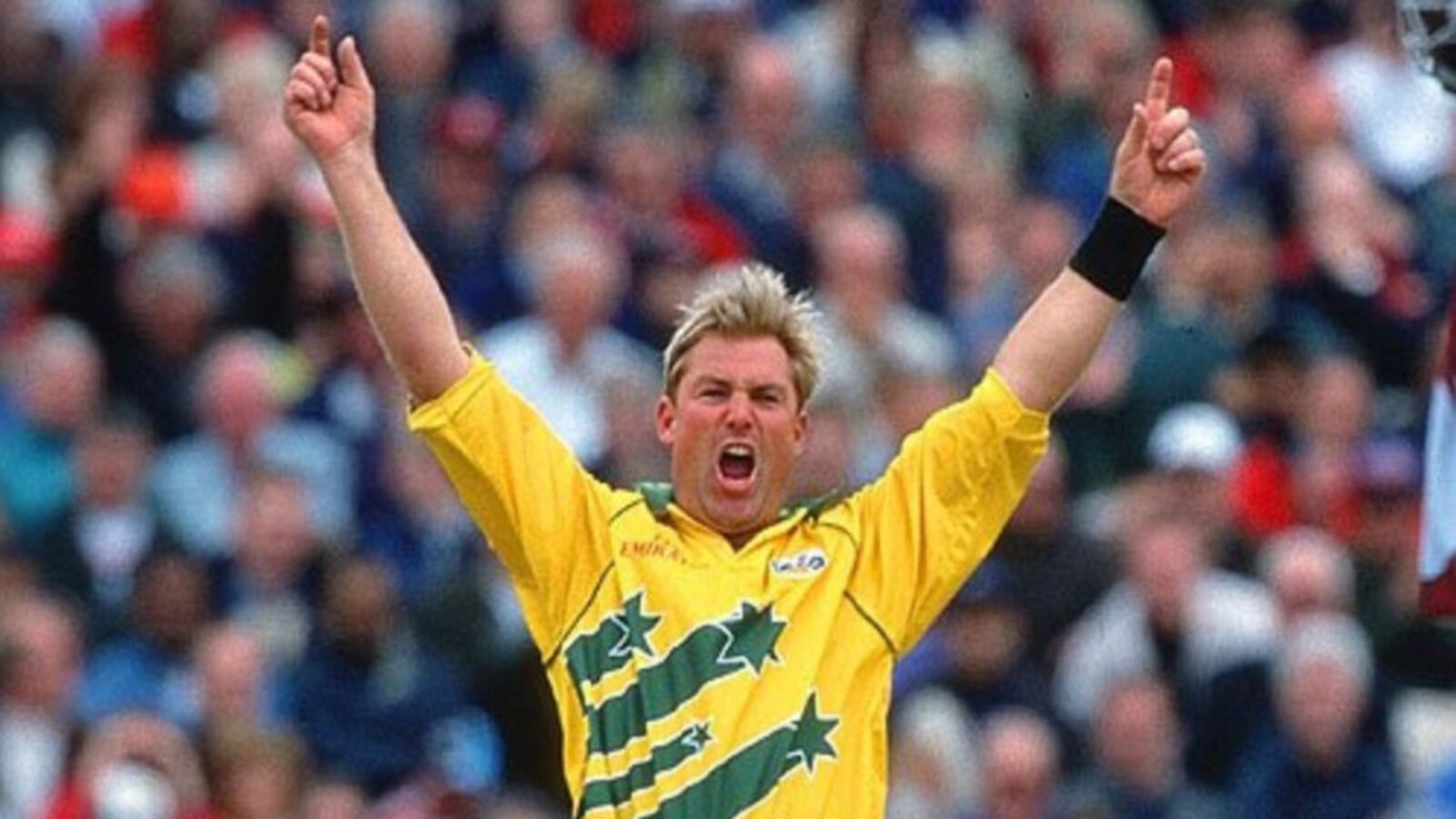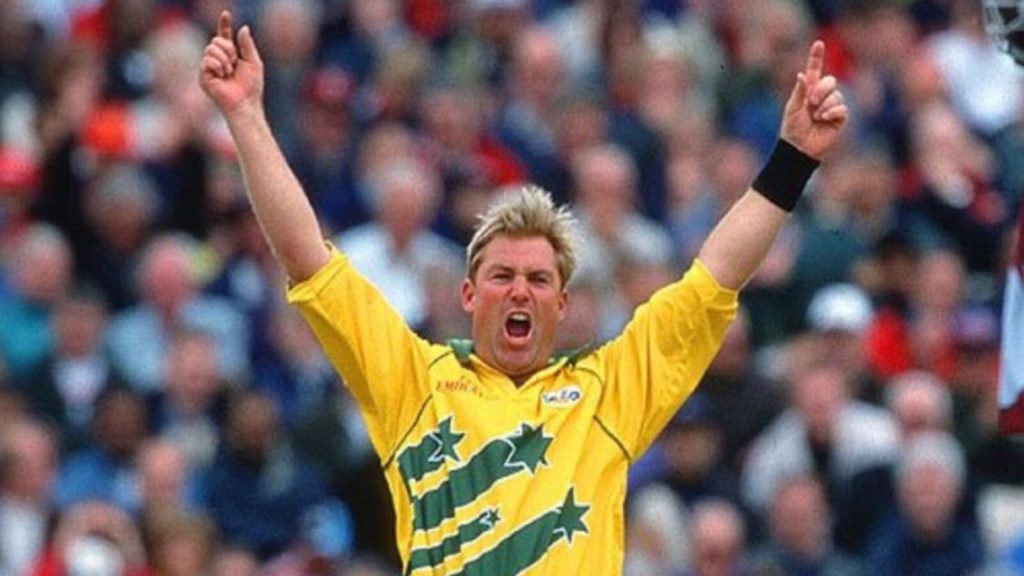 There is so much to love about sport because it is all so tumultuous and imperfect. Shane Warne, in the most relatable way, was the embodiment of the myth busting image of how a sporting icon should be. There is often a moral compass we associate with those who excel in sport. Warne bowled a complete googly to that narrative.
The Aussie was as unabashed as it got. He wanted to live life on his own terms and so he did. With Warne, what you saw was what you got. The parties, the bright lights, the perpetual headlines and a sharp cricketing mind with uncoachable ability.
Despite all that he possessed with the ball, his real skill lay in his belly. It was the fire that was not always visible to the naked eye. When people succeed, one must honestly strip away everything related to skill from that journey. There is nothing much one can learn from ability, talent and things of the ilk. These are not transferrable. What can be transferred is attitude and desire.
When Warne turned up for the IPL, he had achieved everything the game had to offer. Truth be told, he had elevated the very status of the game. In his very first season, he won the IPL with a moneyball Rajasthan team. Next season, he looked rusty and one almost wished he stopped.
It is one of those things. Nostalgia can be a deceptive flirt. You romanticize the past and thirst for it to play out that one last time. Only to realise the reality is counterproductive to the one desire you had. It is like recalling a musician to bellow out their greatest hit when smoke and drink has turned the once canorous voice to a coarse frailty. You almost begin to feel sorry for them.
Shane Warne, however, was not that. One could spot the consequences of a life lived to the fullest through a heavier belly. But for those who saw him return after a mega auction in 2011 to the IPL, a clear image of the fighter was painted. Amidst the beverages, fast cars, numerous rendezvous and poker games, he found time and motivation to let rip a few in the nets.
After all those years, he was by a country mile the best Australian spinner, even in 2011. There was no sign of a fallen giant. He was playing cricket, after all this time, like a true king. And kingdoms should not watch kings fall. Even if they do, they must do so in silence and recluse. There is a deep psychological impact on coming generations when they see a hero fall.
Shane Warne – the boundless enigma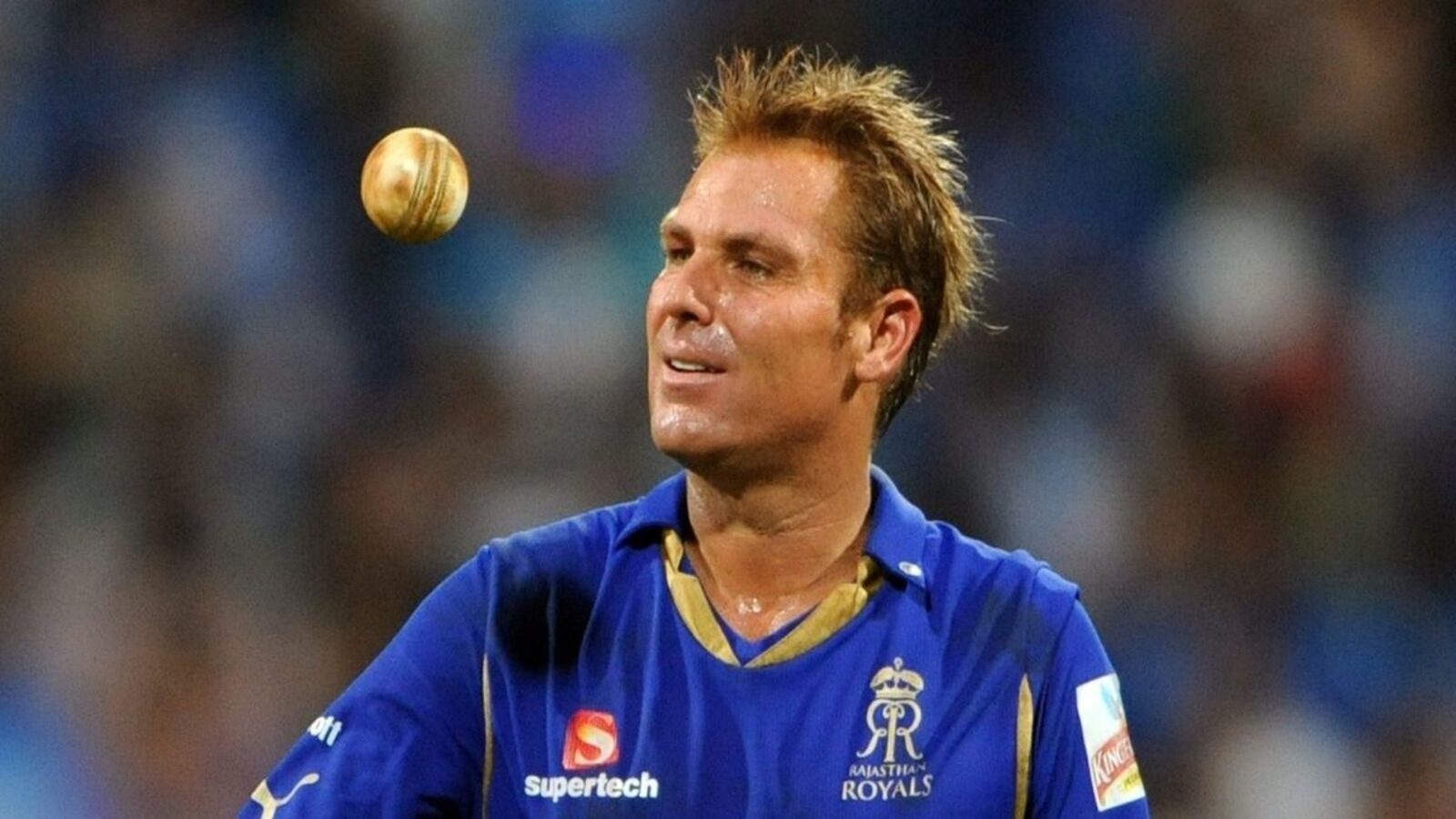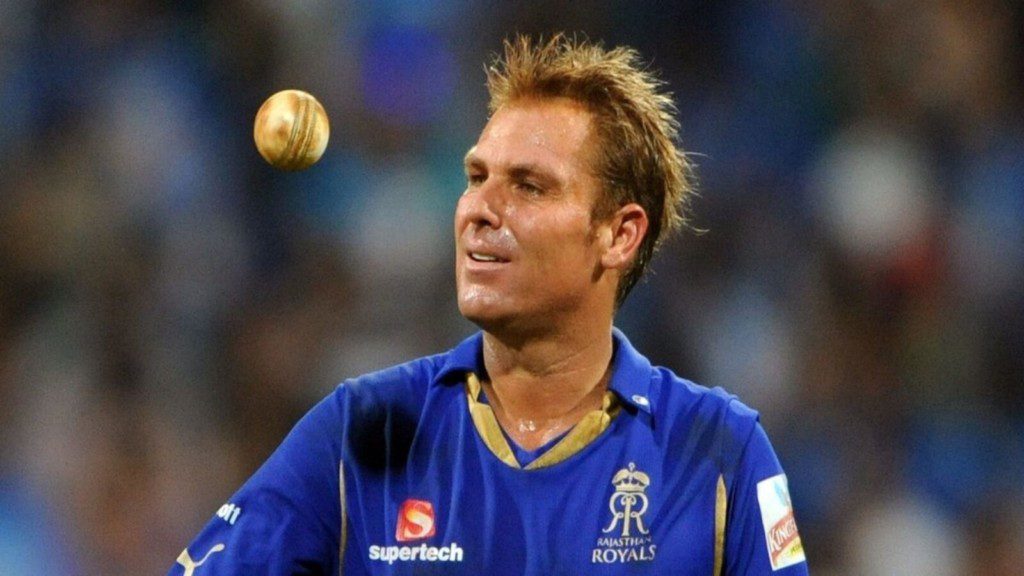 And similarly, when they see the ageing king reign over the challengers so as to reduce them to pretenders, poetry is born. Because poetry is what truly defines what can only be imagined. And here he was, lending colours to vision. WOW! And that is what the scorecard read on Warne's second match back in IPL 2011 as he bamboozled two Delhi batters in the space of three balls.
The all too familiar sight. And you can play this in your mind as though it is happening as you read it. Those slow steps from the south west of the bowling crease. And as Shane Warne approaches his delivery stride, the colour changes from the blue of Rajasthan to the yellow of Australia. Warne now lets rip, tongue sticking out and hair blowing in the wind. As the ball lands, it changes colour from white to red. Now Warne's uniform matches the zinc on his nose. As the world gazes, eyes widening with every passing mini second, the master simply stands to watch his own piece of art.
Boundless turn triggers inexplicable awe as someone exclaims, "Ball of the century". The camera now pans towards the artist. And as the screen fades to poignant black and fateful white, we see him take a bow. The lights begin to dim as the world realises it was he who was the magnum opus.
A bohemian who went where his heart desired. And as poignant as it gets, in Shane Warne's last tweet, on the morning of his tragic demise, he mourned the passing of another great – Rod Marsh. "Sending lots & lots of love to Ros [sic]" he wrote. And boundless as he is, decided to reach Rod to pass the regards himself.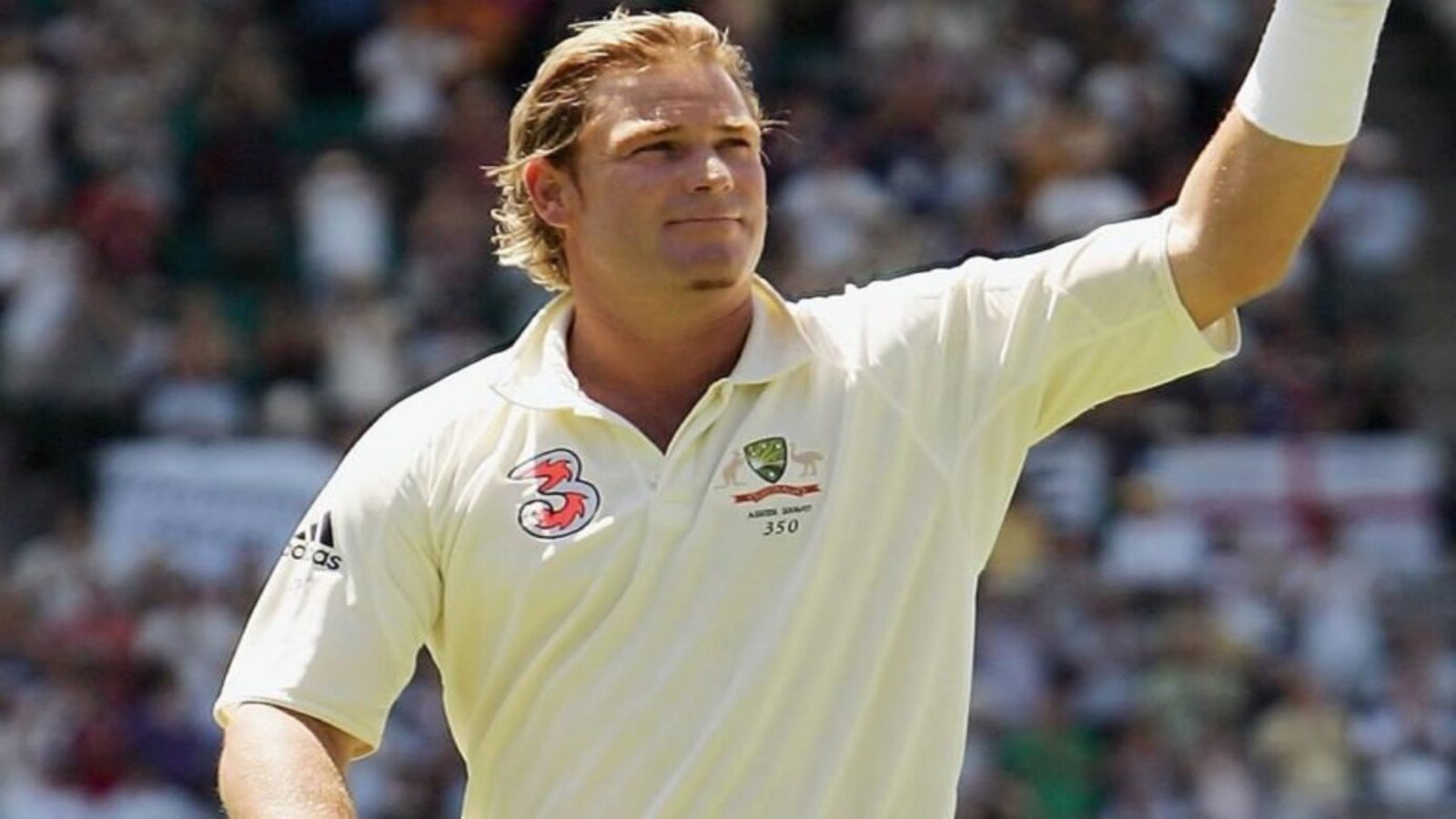 Shane Warne has truly always been transcendent. There is no way one could ever limit him to cricket. And in the end, there was no way one could limit him to this one universe. He belongs to the gods and to all galaxies that has ever existed. Such has been his personality, his aura, his achievements and most of all, the freedom with which he lived his life.
And in just being himself, he united us all in finding Promised Land. Shane Warne made the world happy. In the impermanence of all around, Warne had the singular ability to make one forget reality, forget pain, suspend suffering, and feel joy. In those few seconds when he had ball in hand, the world belonged to him. And for those few seconds Shane Warne could make you feel immortal. No sadness. No heartache. No distress. Only thrill to make you feel completely alive.
And that is exactly how one must celebrate his life. With mirth and not regret. Beers at 6 o'clock and batters at 10, Shane Warne is now bowling them round the legs in heaven. And so we ask again in unison, fighting a lump but now with a smile accompanying the rolling tear drop, does magic ever fade?