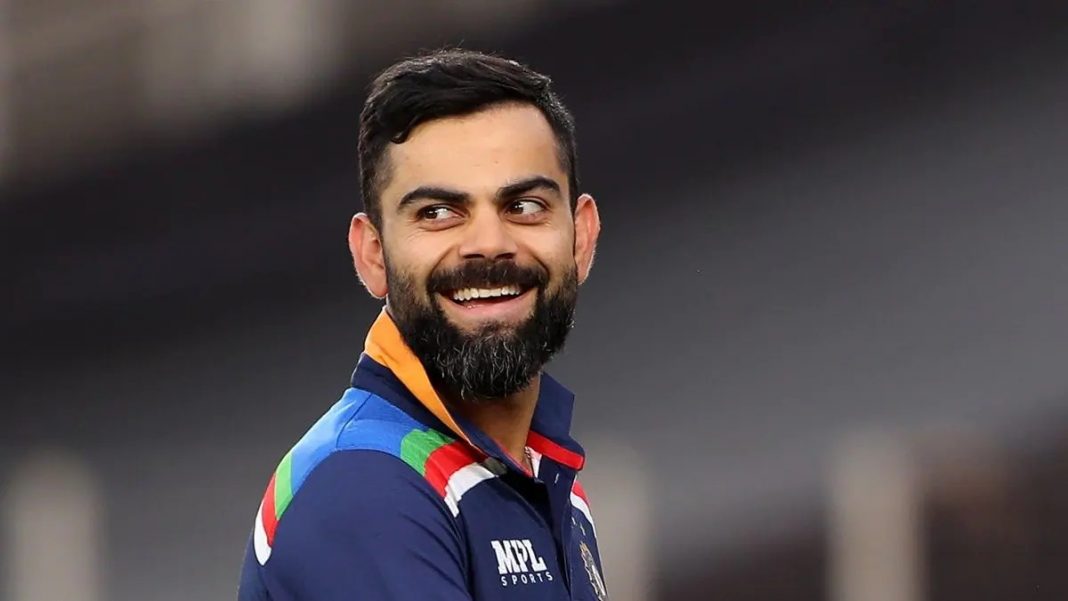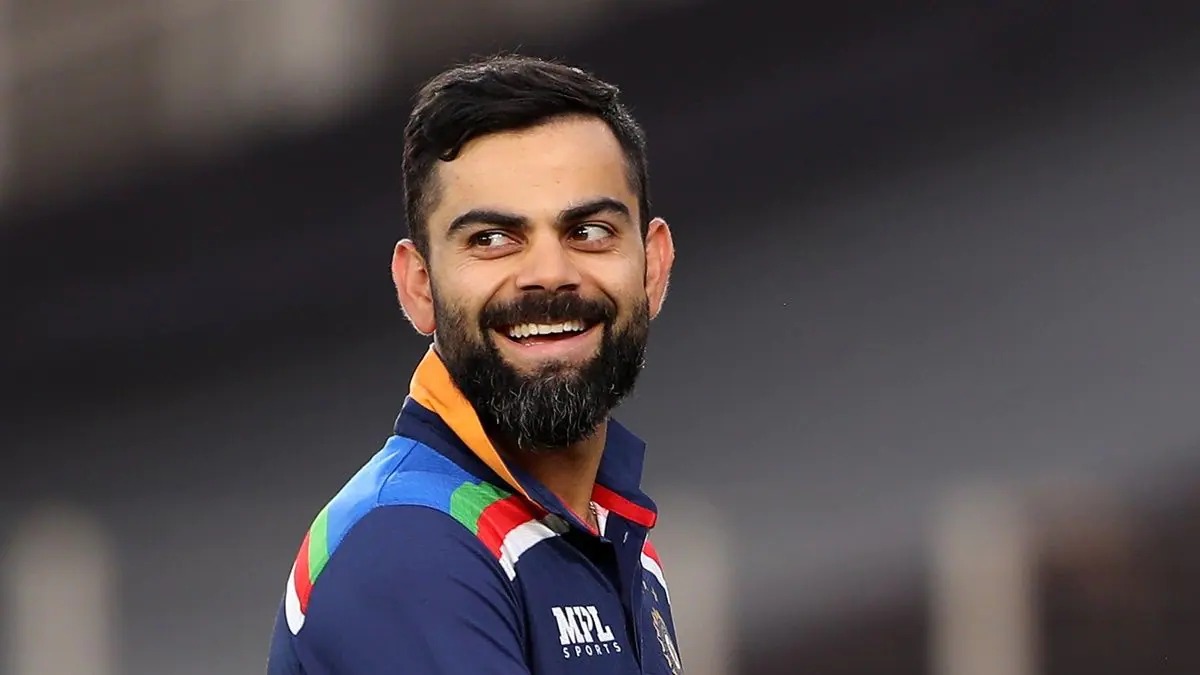 India were defeated in the second ODI against England thanks to an inspired batting performance from the visitors at the MCA Stadium in Pune. Put in to bat, India got off to a horror start as they lost their openers early on. However, a partnership between KL Rahul and Virat Kohli rescued India before India started to accelerate through the latter and Rishabh Pant who had been drafted in to the team in place of the injured Shreyas Iyer.
India got to 336/6 in their 50 overs and looked like they were favorites to clinch victory in the second match as well. However, Jonny Bairstow and Ben Stokes came up with knocks for the ages to completely flatten the Indian bowling attack and lead England to a rampaging victory. Such was their domination that the target was eclipsed in less than 44 overs.
Watch – Players' funny reaction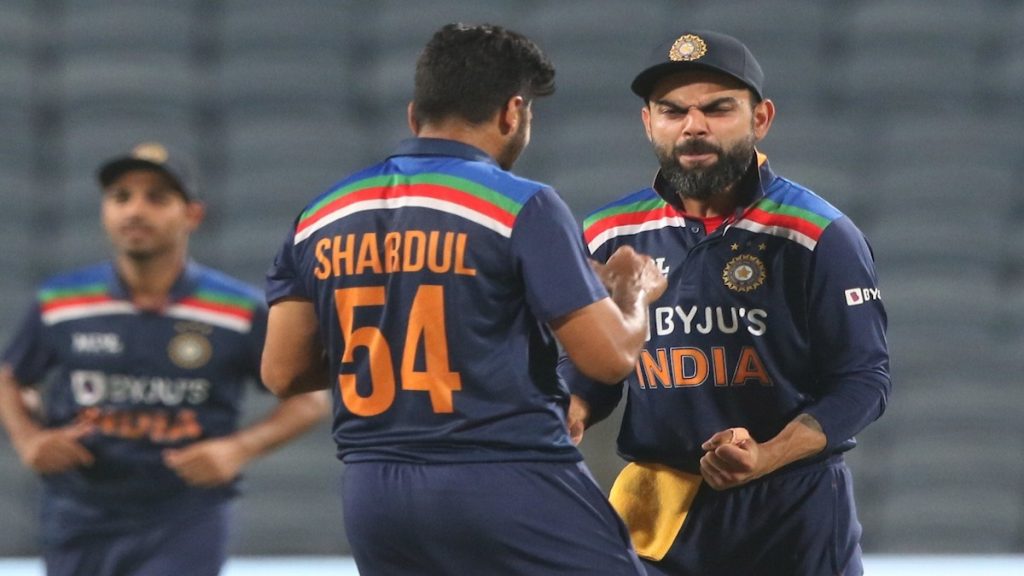 After Bairstow and Stokes completely took apart the Indian innings, they got out and it was left to Dawid Malan and Liam Livingstone to lead England to a safe victory. With 7 runs required and a lot of overs to go, England were gifted a free 5 runs by Shardul Thakur who bowled an extremely high bouncer that eluded wicket-keeper Rishabh Pant and raced to the boundary. Malan then knocked a two off the next ball to win it for England.
Looking at Thakur's five wides, all-rounder Hardik Pandya, skipper Virat Kohli and vice-captain Rohit Sharma afforded to smile even amidst the impending loss. Thakur also smiled at the two before explaining as to how the ball slipped from his hands.
The third ODI takes place on the 28th of March.
Also Read: India vs England 2021: WATCH – Virat Kohli gets ignored by umpire as he analyses a wide-ball call
Also Read: India vs England 2021: "Some of the best hitting you'll ever see" – Virat Kohli praises England's batting in the second ODI