India has kickstarted its campaign at the 2022 Asian Games in a fine fashion, clinching a silver medal in the Women's 10m Air Rifle Team event. The Indian team comprising Mehuli Ghosh, Ramita, and Ashi Chouksey shot a combined total of 1886.0 to finish second behind hosts China, who took home the gold medal with an astounding score of 1896.6.
With this, India has opened its account in Hangzhou 2022 and is hopefully one of the many medals to come from the 19th edition of the Asian Games. In the event, Ramita, Ghosh, and Chouksey shot 631.9, 630.8, and 623.3, respectively to clinch the runners-up position ahead of Mongolia, who finished third on the podium with a combined score of 1886.0.
It was a brilliant display of shooting from the Indian girls, as they hardly led their guard down throughout the competition. Though Chouksey was a little off-color, the other two more than made up of to give India a bright start on the first day of the Asiad. However, the Chinese looked in a different zone altogether and right from the word go, it looked as if the other teams were vying for the two medals on offer other than the gold.
Related: Arjun Lal Jat and Arvind Singh kick start India's campaign at Asian Games with a silver medal in lightweight men's doubles sculls
Ramita and Mehuli Ghosh also qualify for the individual event
In a double delight for the Indians, Ramita and Mehuli Ghosh also qualified for the 10m Women's Air Rifle individual event. Ramita's score of 631.9 placed her second in the qualification behind China's Han Jiayu, who shot an astonishing score of 634.1, individual as well as the Asian record to top the qualification standings.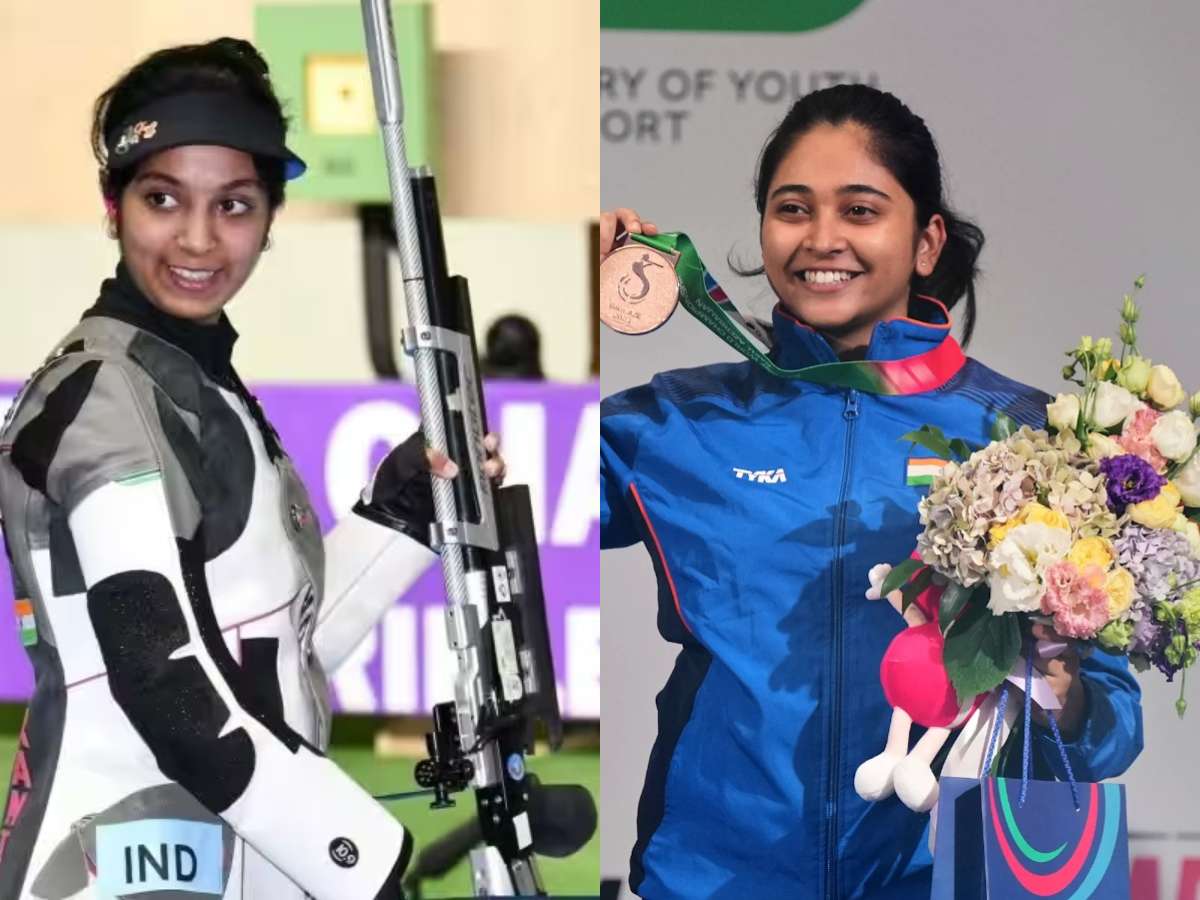 Moreover, Ghosh's score of 630.8 was enough to place her fifth in the qualification standings and qualify for the 8- women final. However, Ramita, with her score of 623.3 was not enough to find herself in the individual final. Overall, it was a complete domination from the Chinese and Indian athletes, with 5 out of the top-8 places going to these two nations. South Korea, Mongolia, and Chinese Taipei completed the line-up for what seems to be a mouth-watering final.
In case you missed it: