The International Cricket Council (ICC) is reportedly looking at how it can change the 'soft signal' rule before the final of the World Test Championship (WTC) gets underway. The issue has remained a big concern in catch decisions and the reasoning behind the same has been questioned as to how an on-field umpire can spot whether or not a fielder has grounded the ball from a long distance.
The rule came under scrutiny recently during the fourth T20I between India and England in Ahmedabad. Batsman Suryakumar Yadav had hit a delivery to the fine-leg fielder Dawid Malan who seemed to have grounded the ball. However, the on-field umpires had given the soft signal as 'out' and hence, the third umpire concluded that there was no conclusive evidence to overturn the on-field decision.
ICC could do away with 'soft signal' rule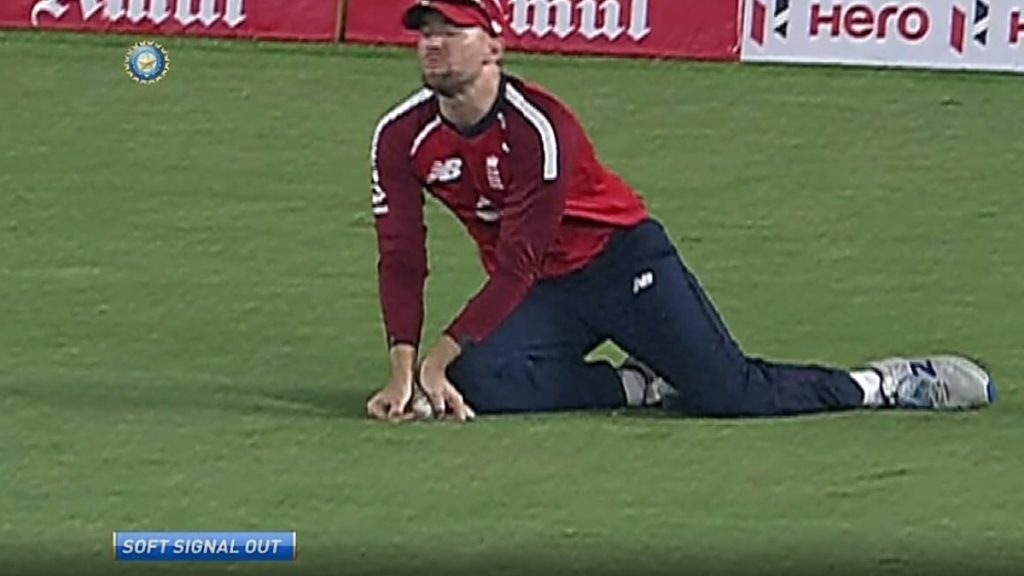 According to reports from Cricbuzz, the ICC is looking at doing away with the soft signal rule, leading to third-umpire to look at replays and give their decision based on a neutral stance. However, the 'umpire's call' rule in case of LBWs which is also under scrutiny for a long time is set to stay.
The Marylebone Cricket Club has reportedly made a recommendation to the ICC as well. A spokesperson spoke to Cricbuzz about it and said, "On DRS, the MCC World Cricket committee felt that the TV umpire should look at replays from a neutral perspective, rather than trying to see if there is evidence to overturn the on-field decision. It was proposed that, for such catches near the boundary line, the on-field umpires could give an 'unsighted' instruction to the TV umpire, rather than the more explicit soft-signal of Out or Not out."
It remains to be seen what decision the ICC comes up with on the issue.
Also Read: New Zealand vs Bangladesh: WATCH – Trent Boult takes a stunning catch to dismiss Liton Das
Also Read: India vs England: 'Kuldeep Yadav is struggling with confidence but should get one more game,' says Deep Dasgupta