Shaquille O'Neal and Kenny Smith criticized the referees for failing to make the call. During Inside the NBA on Thursday night, Barkley stood up to defend them. Charles Barkley is berating all the talking heads on TV for acting like LeBron James' awful no-foul call last weekend was some sort of national security crisis.
"I'm sitting here watching that game the other night and then I see all these other idiots and fools and jackasses on television complaining, like man, you act like that's the first time a ref missed a call!" Barkley ranted. "They don't try to miss the calls…come on man, stop it. Every ref has missed a call. Stop it. They didn't try to miss the call."
"I'm not sticking up for the refs. I didn't think it was like a national security thing like they made it out to be. You sound like those fools in Washington D.C. worried about papers at Trump's house, Biden's house, and Pence's house. Like these guys are gonna sell them to the Russians or something. Man shut the hell up! President Biden and Vice President Pence and Trump are not going to try to sell nuclear secrets to somebody. Stop wasting our time, Congress!" Charles Barkley said.
Related: WATCH: Celtics fans stomp on Kyrie Irving's Boston jersey outside TD Garden
NBA refs apologize for 'gut-wrenching' LeBron James' mistake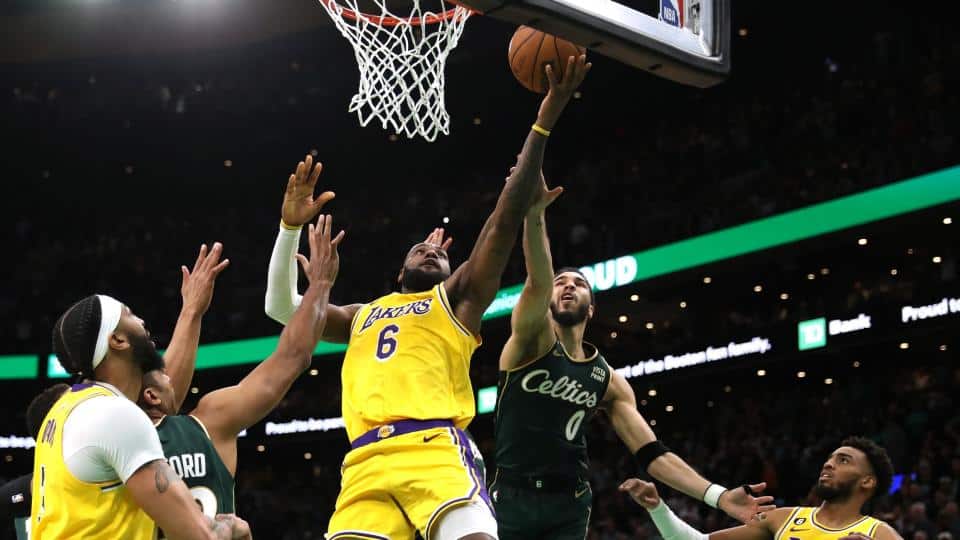 The Los Angeles Lakers' "gut-wrenching" error that cost victory over the Boston Celtics in the last seconds has been acknowledged by the NBA referees' official Twitter account in a written statement. With less than five seconds remaining in regulation and the scores tied at 105-105, LeBron James seemed to be struck on his shooting arm by Jayson Tatum as he drove to the basket.
The Celtics went on to win 125-121 in overtime, but LeBron James didn't receive a foul call from the officials. It immediately inspired outrage from the LA team and was the contentious talking point about the whole game.
"Like everyone else, referees make mistakes. We made one at the end of last night's game and that is gut-wrenching for us," the official account wrote."This play will weigh heavily and cause sleepless nights as we strive to be the best referees we can be."
In response to the controversy, the Lakers were furious. LeBron James expressed his confusion and questioning while rival stars received more calls. Anthony Davis called it "bulls**t" and claimed the team had been "cheated," and Dennis Schroder even suggested fining the referees for such mistakes.
In Case You Missed It:
Do follow us on Google News | Facebook | Instagram | Twitter