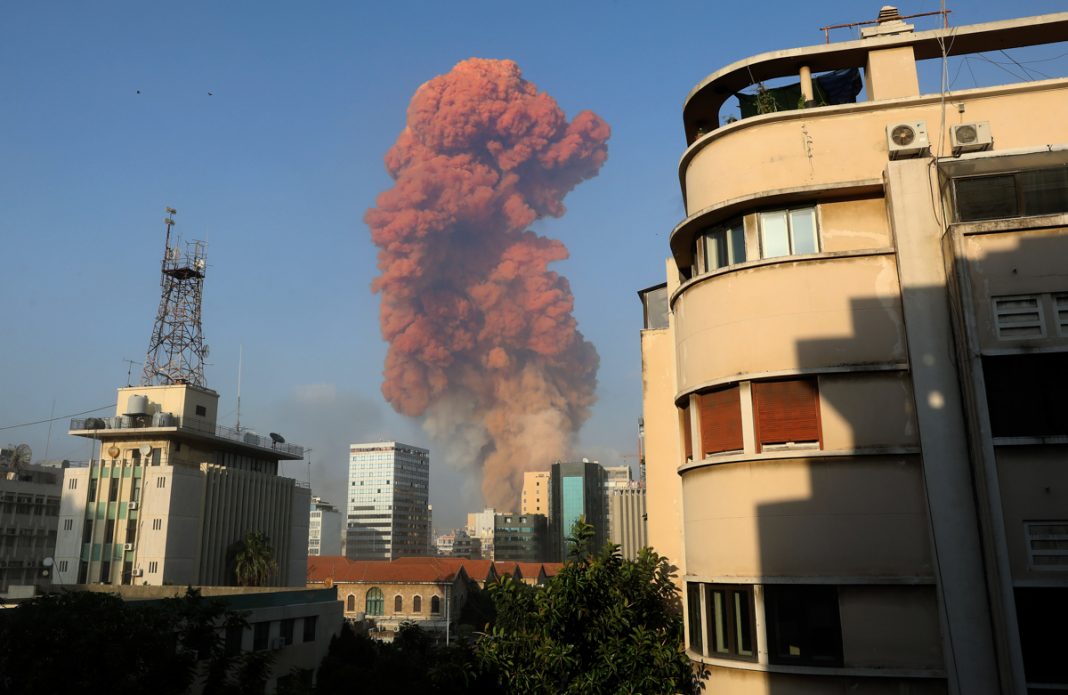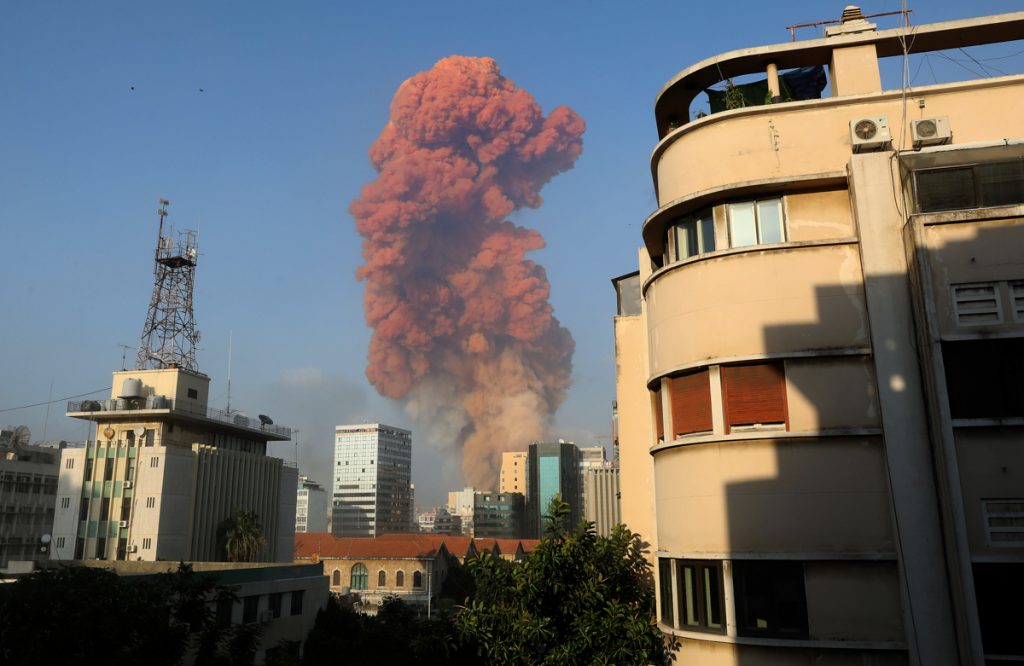 A massive explosion shook Lebanon's capital Beirut on Tuesday. The afternoon blast trembled several parts of the capital and thick smoke billowed from the city center.
Some local TV stations reported that the blast was at Beirut's port. It was not immediately clear what caused the ebullition that set off the blast or what kind of explosives were in the warehouses.
A massive explosion has quaked Lebanon's capital Beirut, killing at least 100 people, injuring almost 4,000, demolishing much of the port, and sending a scared wave that damaged buildings across the city.
Footage of the blast shared around by residents on social media showed a column of smoke rising from the port district followed by an enormous blast.
Here are some sportspersons who expressed grief to the people of Beirut:
India cricket team captain Virat Kohli expressed grief and tweeted, "Heartbreaking and shocking. My thoughts and prayers are with the people of Lebanon."
Former India all-rounder Yuvraj Singh also expressed his condolences to the people who affected by the explosion.
"Devastating and heartbreaking visuals from #Beirut. Can't even fathom what the locals would have witnessed and gone through. I pray for those who lost their lives and for the injured. 2020 has really brought us to our knees. Our world needs healing," Yuvraj tweeted.
India's wrestling star Bajrang Punia took to Twitter and wrote, "I am shocked and saddened to hear about the explosion in Beirut, Lebanon. The images were really horrifying. Let's pray for Lebanon ??and extend our helping hand to the nation.??#Beirut #Lebanon"
"My thoughts and prayers are with the people who have been affected by the massive explosion in Lebanon. #ThoughtsWithLebanon," India opening batsman Mayank Agarwal tweeted.
India all-rounder Ravindra Jadeja Jadeja expressed his grief to the people and wrote, "Loss of life is always tragic. My deepest condolences. Praying for the people of Lebanon"
Also Read National Sports Day Awards Ceremony Might Be Cancelled Due To Covid19